I wanted to cook something quick and easy today. You all know what happens when we eat outside food. We end up eating all junk, untimely food and stomach goes for a toss. So, I decided to cook Navratan dal and serve it with some steamed rice for lunch today.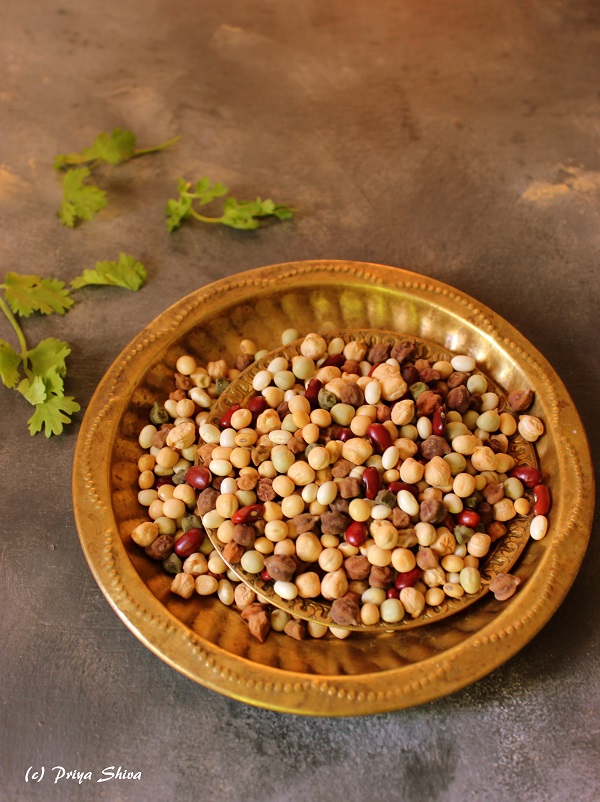 Navratna means nine gems. So, navratan dal is a mix of nine lentils and legumes. It is extremely good for health and power packed food. So, sharing an easy recipe to make delicious natvrtna dal today. I hope you all try it out too.
You can also try out other Dal recipe from my blog like:-
Dhaba Style Dal Fry recipe , Rajma Masala, Lobhia Masala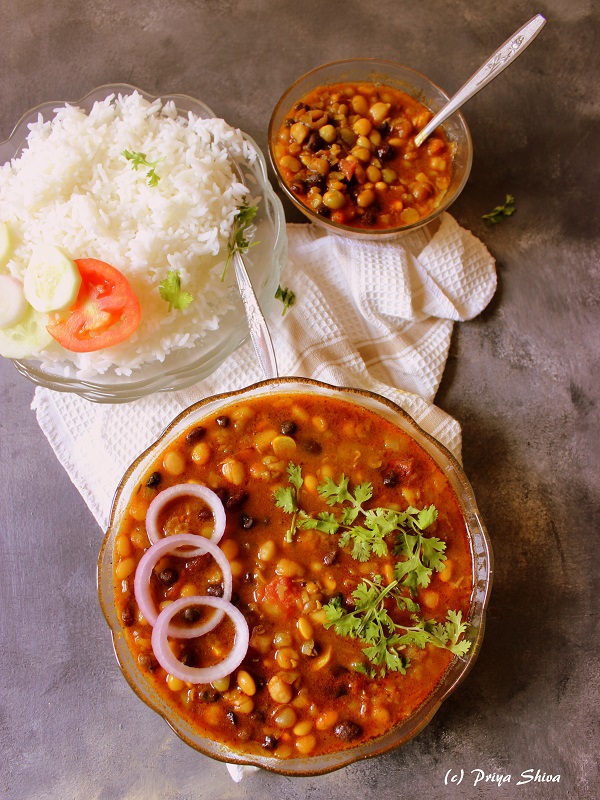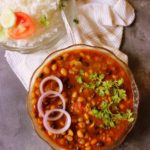 Navratna Dal - Mixed Dal Recipe
Ingredients
Rajma/Kidney beans - 1 tbsp

White Chickpeas - 1 tbsp

Black Chickpeas - 1 tbsp

Black eyed Peas/Lobhia – 1 tbsp

Dried Green Peas - 1 tbsp

Moong Dal/Green gram - 1 tbsp

Urad Dal/white lentil - 1 tbsp

Chana Dal/Split Chickpeas - 1 tbsp

Toovar Dal/split pigeon peas - 1 tbsp

Onion – 1 big one

finely chopped

Tomatoes – 2 big ones

finely chopped

Grated ginger – 1 tbsp

Garlic cloves – 4

Finely chopped

Cumin seeds – 1 tsp

Carom Seeds – 1 tsp

Garam masala – 1 tsp

Dhaniya Powder/Coriander Powder - 1/2 tsp

Red chilli powder – ½ tsp

Turmeric Powder – ¼ tsp

Salt to taste

Vegetable Oil – 1 tbsp

Coriander leaves for garnishing
Instructions
Clean and soak all lentils and legumes in water for 2 hours.

Pressure cook soaked lentils with enough of water till its cooked. You should be able to mash lentil between your fingers.

Add oil in a pan and when it's warm, add cumin seeds and carom seeds.

Saute it for few seconds and then add the chopped onions, ginger and garlic to it.

When onions turn golden brown add tomatoes to it.

Saute it nicely for few minutes till tomatoes turn mushy.

Add cooked lentils, garam masala, chilli powder, coriander powder, turmeric powder, salt and mix it well. Close the pan and let it simmer for few minutes.

Garnish some coriander leaves before serving.
Yum