This is a season of giving and cherish friendship. So, I have decided to introduce few of my talented friends to you all. I'm talking about my blogging buddies with whom I share my passion, daily chit-chats and more. Jyothi Rajesh who blogs at Curry Trail is one of them. Her blog needs no introduction. She will hook you to her blog with beautiful food images. She is one of my closest friend in this blogging world and cherish her friendship for life. She has brought these delicious Eggless Cashew Snow Cookies to share with all of us today.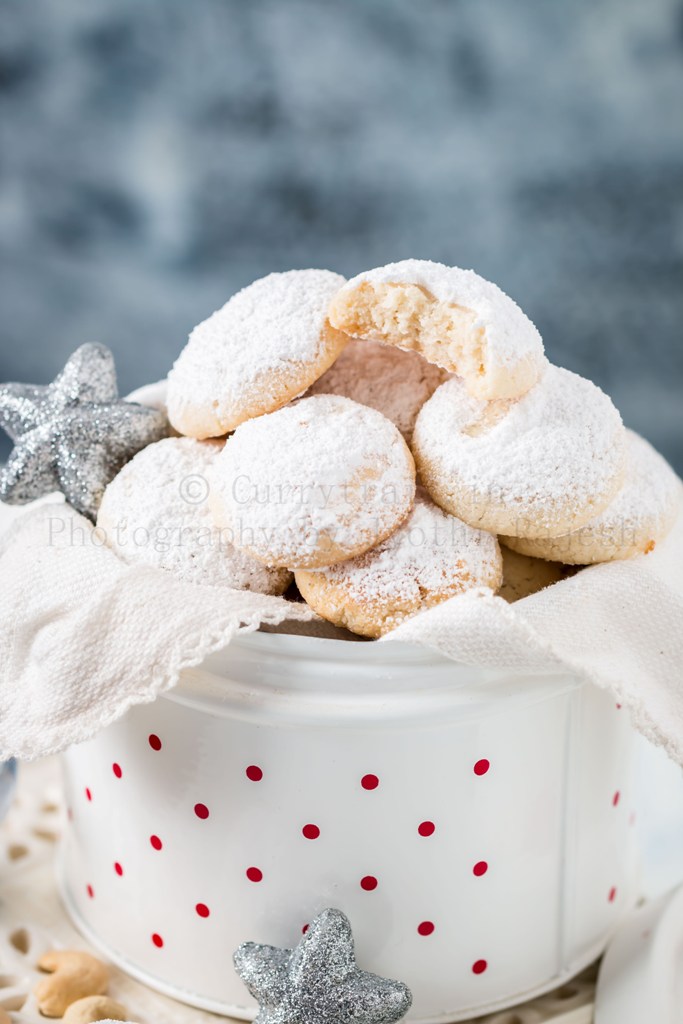 This is what Jyothi has to say to all of us –
"A big hello to all the readers of Priya Kitchenette. Priya Shiva and I became Facebook friends almost a year ago and our friendship gradually grew bigger. Now we are besties and we talk all things about blogging and more. Priya is a warm hearted, kind, talented friend who will go an extra mile to help anyone. I'm not saying this just for the sake of saying, but it's the truth.  She is such a beautiful friendly person, who can jell with anyone the very moment she meets them. Every time we meet, we talk nonstop, laugh until our cheeks ache. There's a saying – count your blessings depending on the number of good trust worthy friends you have. It's very hard to find good friends and when you are lucky you find friends for life time. Priya is friend for life time.
Thank you Priya for being there for me every time and thank you for asking me to do this guest post. It is indeed an honor and pleasure. "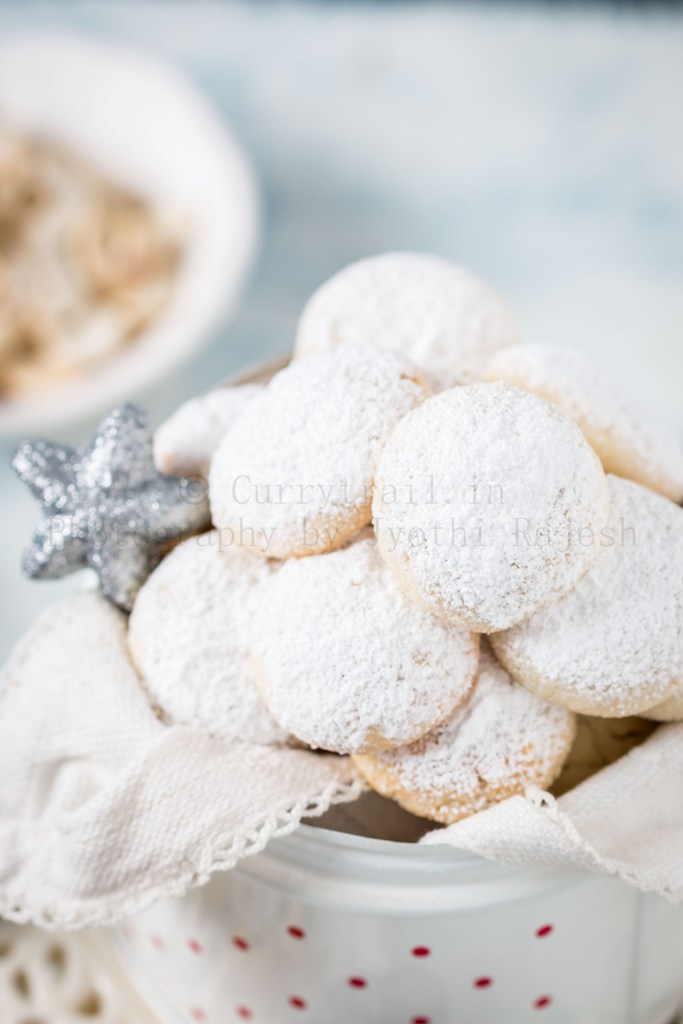 Christmas time is the best time to bring out your baking pans. The best time to bake simple, amazing, authentic recipes for Christmas that sure will cheer up your family and friends. Eggless Cashew snow cookies are ridiculously simple to bake, which uses just handful of ingredients and it's egg-free! You can get creative and add spices like cardamom powder to the cookies. Also substitute any nuts like almonds, pecans or any nut.
Thank you Jyothi for bringing these yummy cookies to my blog. We love it!! Do, stop by her blog – Curry Trail and connect with her.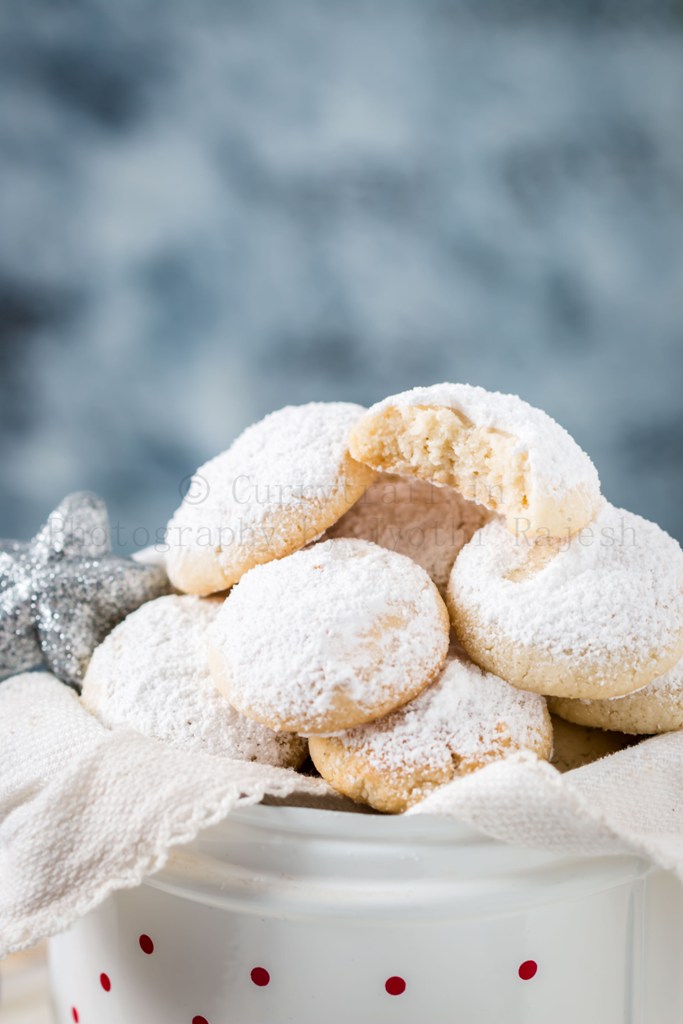 Eggless Cashew Snow Cookies – Guest Post by Jyothi Rajesh
Author:
Prep time:
Cook time:
Total time:
Ingredients
6 tablespoon unsalted butter, softened
1 ½ cup all purpose flour
¾ cup cashew meal
½ teaspoon salt
1 cup caster sugar
1 teaspoon vanilla extract
3 tbsp Icing sugar (for dusting)
Instructions
Preheat the oven to 180 degree centigrade.
Add room temperature butter to a bowl of an electric beat and beat the butter until the butter loosens up, then add sugar and beat butter – sugar mix until they are light and pale in color.
Add the vanilla extract. Beat until well combined.
In a medium bowl, sift together the flour and salt, then add them to the butter-and-sugar mixture. Mix on low speed until the dough starts to come together. Dump onto a surface dusted with flour and shape into a flat disk. Wrap in plastic and chill for 60 minutes.
Now take out the dough, pinch marble sized portion of dough and roll into balls. Place it on baking tray lined with parchment paper about 1 inch apart from each ball. Repeat for rest of dough. Place the rolled cookie dough again in fridge for about 15-20 minutes.
Next bake it in preheated oven for about 10 -13 minutes at 180 degree centigrade.
Remove the cookies from the oven and allow to sit for about 3 to 5 minutes or until they're still very warm but can be handled. Carefully coat each cookie in the sugar mixture and set aside to cool (they will be fragile while warm).
Let it cool completely and then store it in air tight container for about 1 week.
Yum