Warm Greetings,
Priya Shiva is a poet and a writer who reflects different aspects of life through her writing. Born in a Tamil Brahmin family and brought up in Delhi, she has the influences of both North and South Indian cultures. Priya has dabbled in various forms of art and creative pursuits. She is an accomplished Bharatanatyam dancer, a self-taught painter and loves cooking. Her love for food started her personal blog – Priya Kitchenette.
What started as a hobby became a full-fledged passion, and she even blogged recipes non-stop for 365 days. This feat has been recognized by India book of records and won her many more accolades. She went to win India's best food and drink blog award. She is also a known face in social media as a food and lifestyle blogger. She conducts blogging workshops and is a known food stylist. Priya also shares about her travel experiences and writes about human emotions through her blog.
She has published two books – Ballad of Love and Longing and The Love Expressions. Both the books are available as an Ebook and paperback.
In The Press:-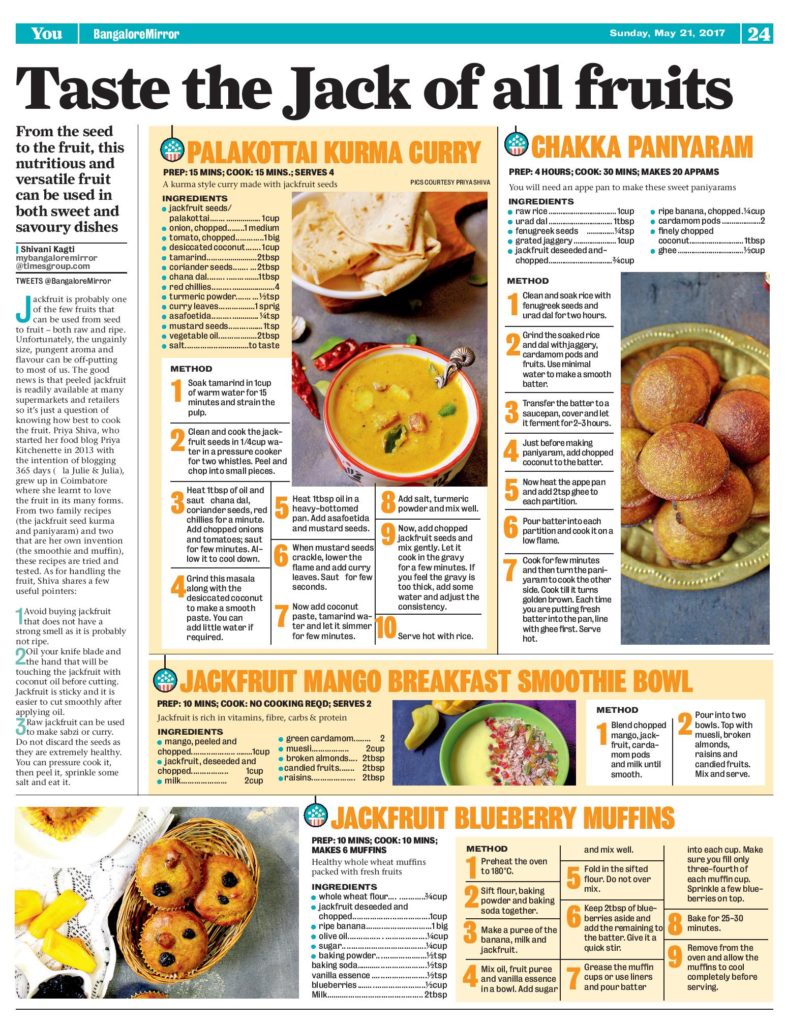 Featured in Deccan Herald with my opinion on Popsicle.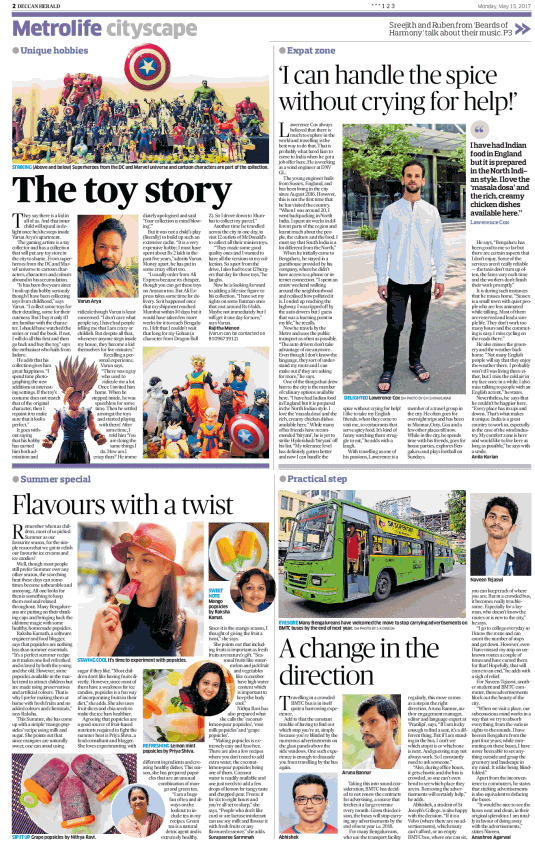 Recipes featured in Our Bangalore Weekly Newspaper.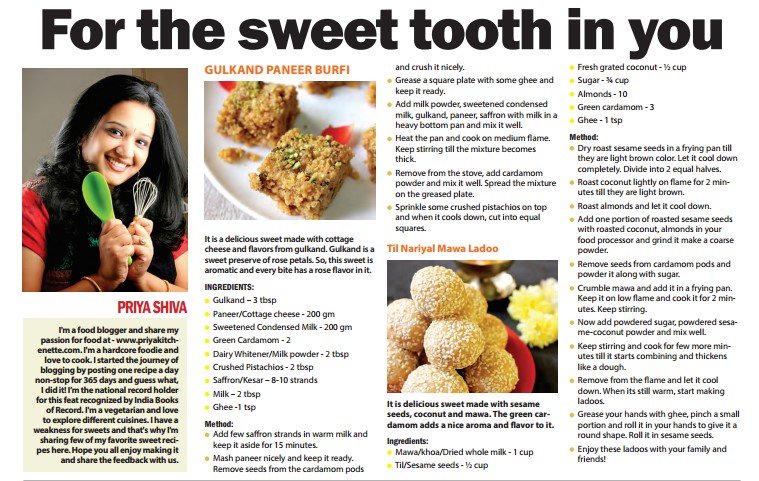 I have also made appearances in Cookery shows and truly enjoyed them. 
Last but not the least, you will find mainly vegetarian recipes shared on my blog. So, join with me in my culinary journey.
You can also write to me at [email protected] for feedback, recipe requests, guest blogging, product review and featured articles.
Bon Appétit,
Priya Shiva
Yum