Spices play a major role in our kitchen. The food will be absolutely bland without them. We won't be talking about the aroma and flavor of any dish unless the spices get added to them. Spices also have many health benefits. These are some of my favorite spices. These are the spices which every kitchen needs.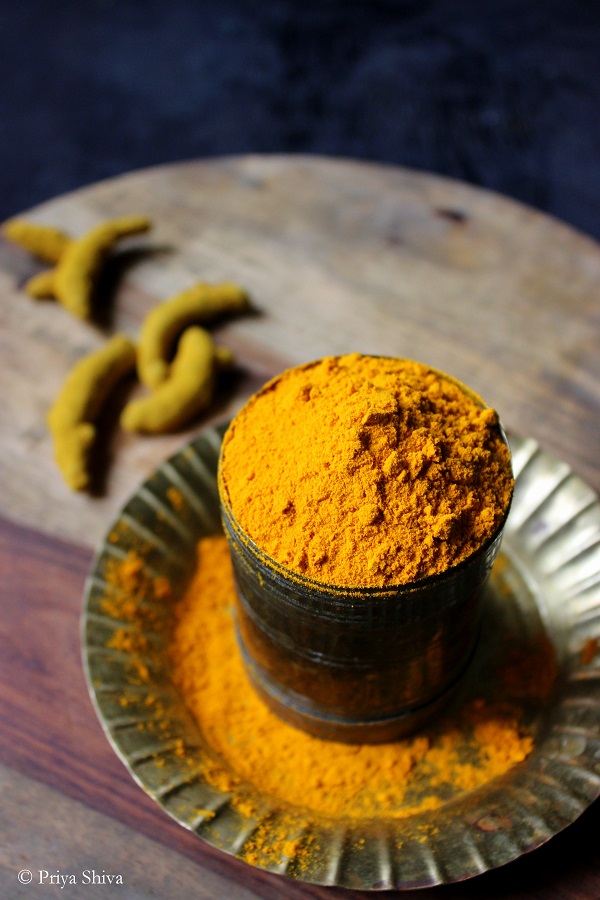 Turmeric – Turmeric also known as haldi or manjal is a must-have spice in any kitchen. It is an integral part of my kitchen with so many health benefits. It has the power to heal wounds and boost immunity. The minute anyone in my house catches common cold, I will surely make Turmeric Milk. It not only enhances the color of food but it makes sure that it helps to digest food too. You can apply turmeric on small wounds and see how it heals. It even helps to lighten scars and cure acne.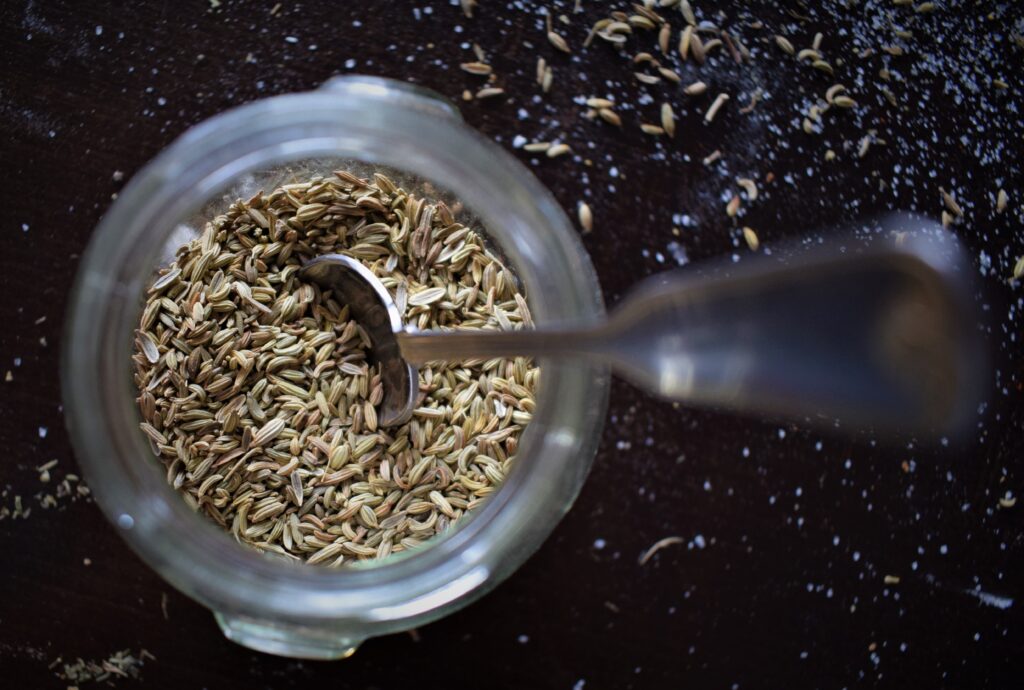 Cumin Seeds – Cumin seeds also known as jeera or seeragam is always there in my kitchen pantry. I use it widely for tempering in any stir-fry veggies, curry or even vegetable rice variety. It is also part of many spice mixes. Did you know that Cumin seeds also boost immunity and aids in digestion. My mother will always give me Cumin water if I'm having indigestion. Just boil a glass of water with 1/4 tsp of Cumin seeds. Having this with a daily dose of a health supplement you'll have the best digestion out there. It would be wise to check out a gundry md bio complete 3 discount so you can keep this healthy digestion going but at a fraction of the price.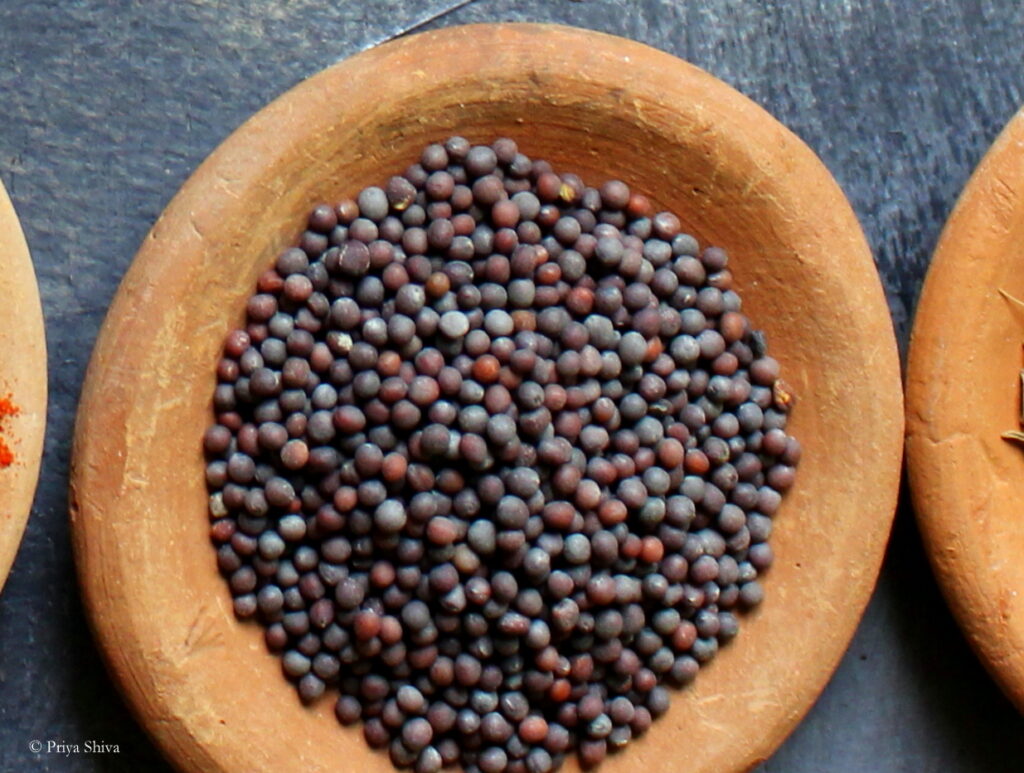 Mustard Seeds – I just love hearing the crackle of mustard seeds when I add them for tadka! You definitely need it in your kitchen for stir fries, tempering chutney or even sambar, rasam, kootu or kozhumbu. Even mustard seeds have many health benefits. It helps to fight any fungal or bacterial infection in your body. Even my curd rice is incomplete without a tempering of mustard seeds.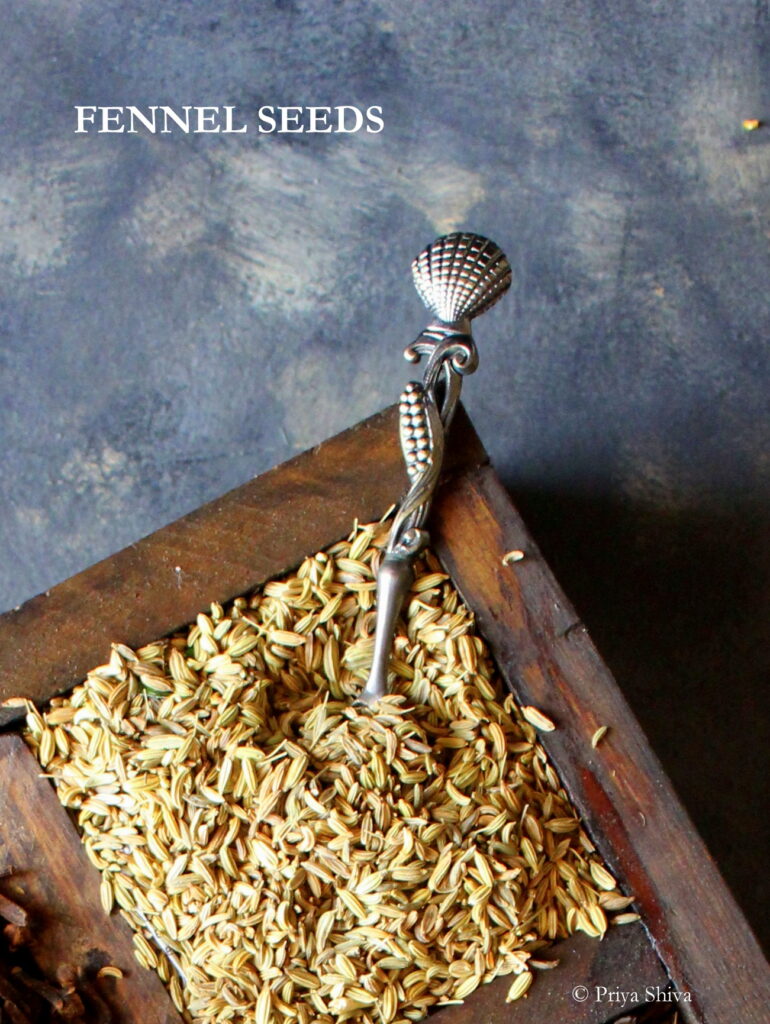 Fennel Seeds – It is popularly known as saunf in India. We widely use it as a mouth freshener. Eat a spoonful of fennels seeds after any meal and it will help in digestion too. I just love to add it in paan shots and enjoy! Did you know that fennel seeds are high in antioxidants and even boosts immunity? So, make sure to make it part of your kitchen.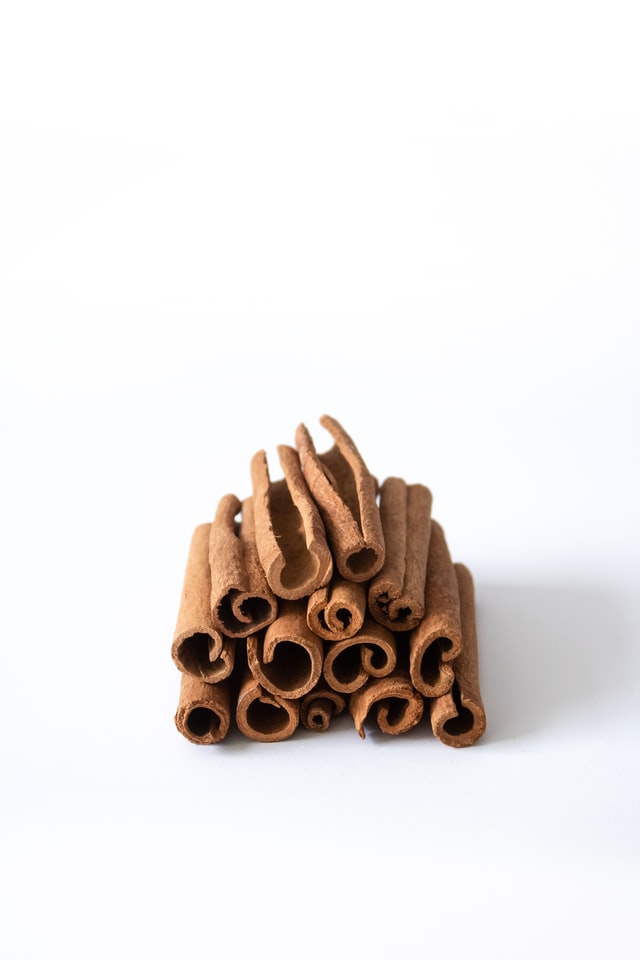 Cinnamon – I just love adding cinnamon in my breakfast muffins and the whole house smells of it. I definitely add it in kashmini pulao or even smoothies. Cinnamon enhances any dish with its flavor and aroma. It also has many health benefits and even helps to preserve food. It helps to burn calories faster too.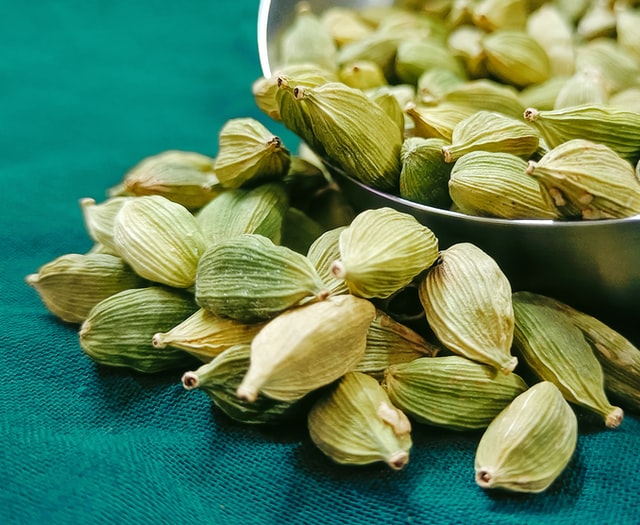 Cardamom – Cardamom is widely used in my kitchen for adding aroma and flavor in desserts. I can't think of halwa or kheer or payasam without cardamom. I even love cardamom tea! Did you know that cardamom can be a mouth freshener? It even aids in detoxifying your body and helps in digestion.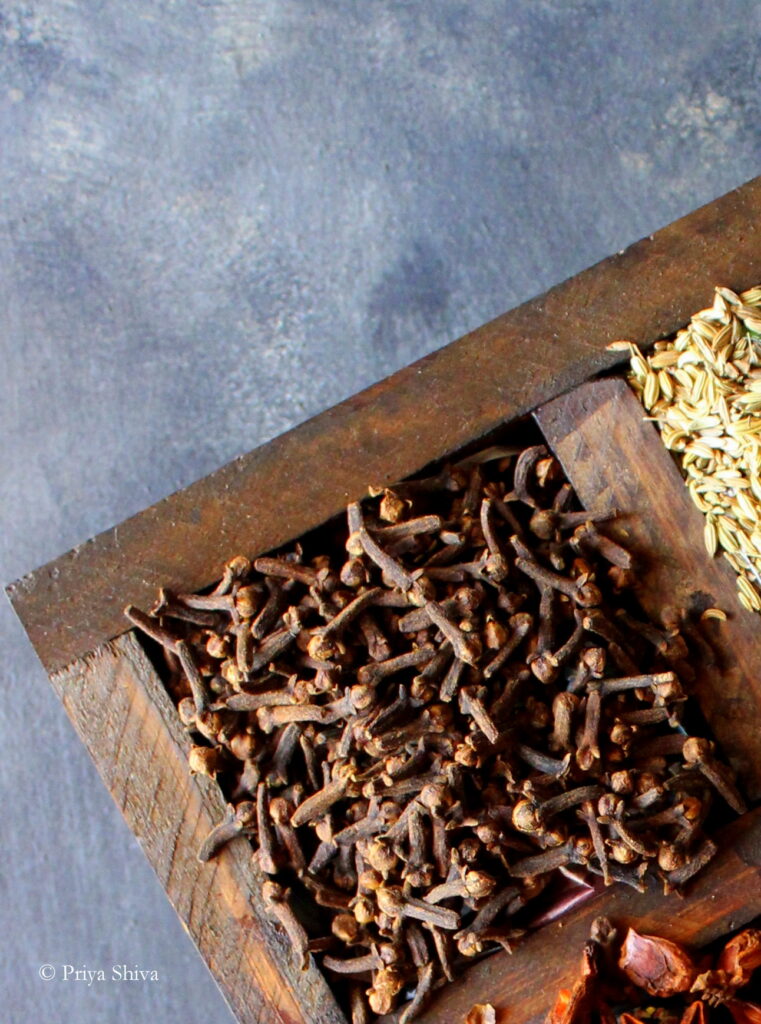 Cloves – Cloves add aroma to the food and enhance the taste too. I love adding them to biryani, curry etc. Cloves are also great mouth freshener, boost immunity and aids in digestion. You can even add it in your tea and enjoy it.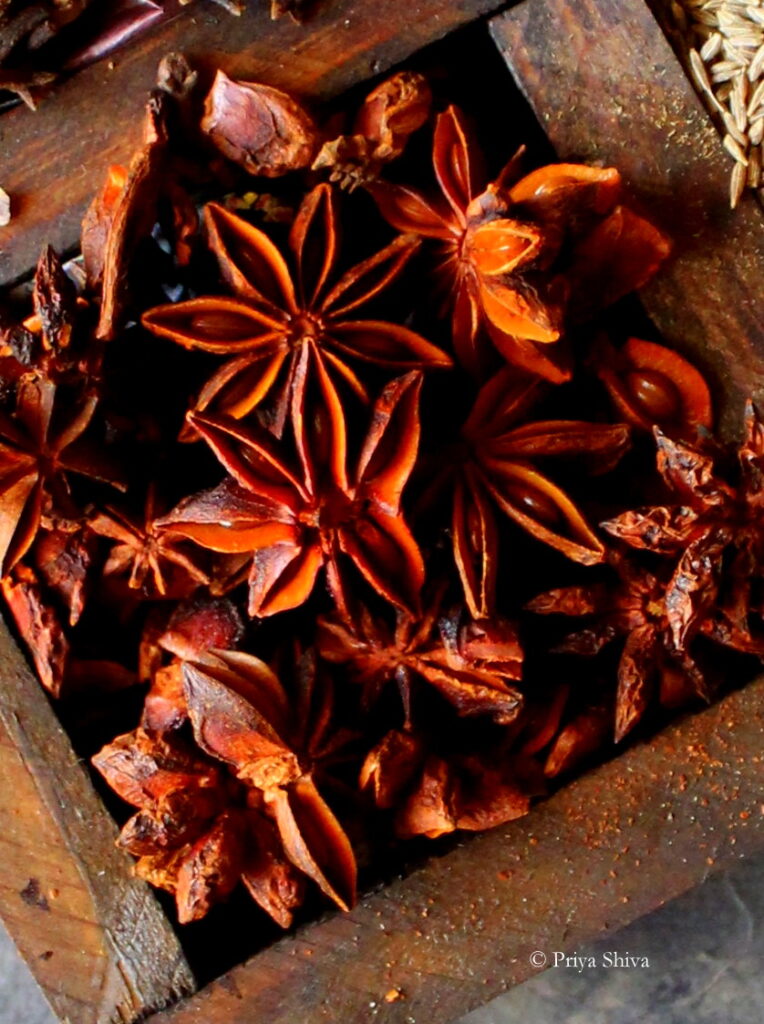 Star Anise – It is part of my home-made garam masala which I add to any North Indian style curry and stir-fries. It enhances the flavor of any dish. Did you know that star anise helps to support your digestive system? It can also be helpful for gas problems and bloating.
Black Pepper Corn – Black pepper is widely used in my kitchen. It is part of my sambar powder or even milagu rasam. It enhances the dish with flavor and aroma. It also stimulates appetite and helps in digestion.
Dried Red Chilli – Did you know that chilli is a fruit and not a vegetable? Even I got to know about it recently. Dried red chillies are definitely part of my spice box. They add the required spice in any dish and even enhances the colour of the dish. I also have the red chilli powder always handy as I use it for many dishes.
So, these are the spices which should be part of any kitchen. Spices do not have any expiry date unlike any other ingredient in your kitchen. Spice can be stored for a long time if you keep it in a dry and cool place.
Yum