I simply love eating jackfruit. Even the seeds which is also known as palakottai can be used to make various dishes. I can add them in sambar or make this Palakottai Varuval too. It can be served with some rasam and rice and you will simply love it!
Check out the video recipe to make Palakottai Varuval:
Palakottai Varuval simply means Jackfruit seeds stir-fry. It is easy to make with basic ingredients available in our kitchen. You can also try this Kongunadu style Palakottai Kurma Curry from my blog.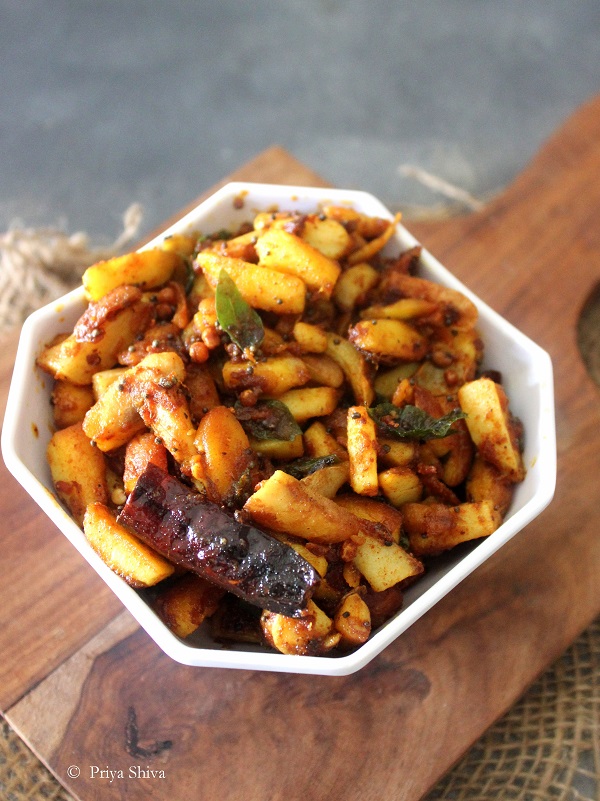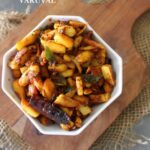 Palakottai Varuval Recipe
Ingredients
Jackfruit seeds - 500 grams

Turmeric Powder - 1/4 tsp

Red Chilli Powder - 1 tsp

Urad dal/white lentil - 1 tsp

Mustard seeds - 1 tsp

Asafoetida - 1/4 tsp

Dried red chillies - 2

Garlic cloves - 4 (chopped)

Salt to taste

Curry leaves - 1 sprig

Vegetable Oil - 3 tbsp
Instructions
Clean the jackfruit seeds nicely and pressure cook with enough water. Let it cool down, peel and chop it.

Heat a frying pan and add 3 tbsp oil. Add mustard seeds and when they crackle, add asafoetida, white lentil and saute till lentils turn light brown.

Now add red chillies, garlic, curry leaves and saute for few seconds.

Now add chopped jackfruit seeds, turmeric powder, red chilli powder, salt to taste and stir-fry them on high flame.

Keep stirring occasionally and cook for 5 minutes. Now its ready to serve.
Yum