I'm a big foodie which you all would have realized by now. You keep deliciousness in front of me and I'm your fan! At times, I just go over board eating what I have cooked and the reason I might give you is that I did not want the food to go waste :).. I do love to enjoy scrumptious meals and a good dessert after a heavy meal especially on a weekend. One of my favorite after meal drink is Paan Gulkand Shot which is delicious and even helps in digesting the heavy meal.
Check out this quick video to make Paan Gulkand Shot!
The Paan Gulkand Shot is an aromatic drink made with just 4 ingredients. All you need is 10 minutes of your time! Gulkand is a sweet rose petal preserve and paan is a betel leaf. Betel leaves and fennel seeds help in digestion and even acts as a refreshment. So, sharing the recipe of a quick drink today which you can enjoy with your whole family..
You can also try these other recipes with Betel leaves – Betel Leaves Rice, Betel Leaves Kiwi Green Smoothie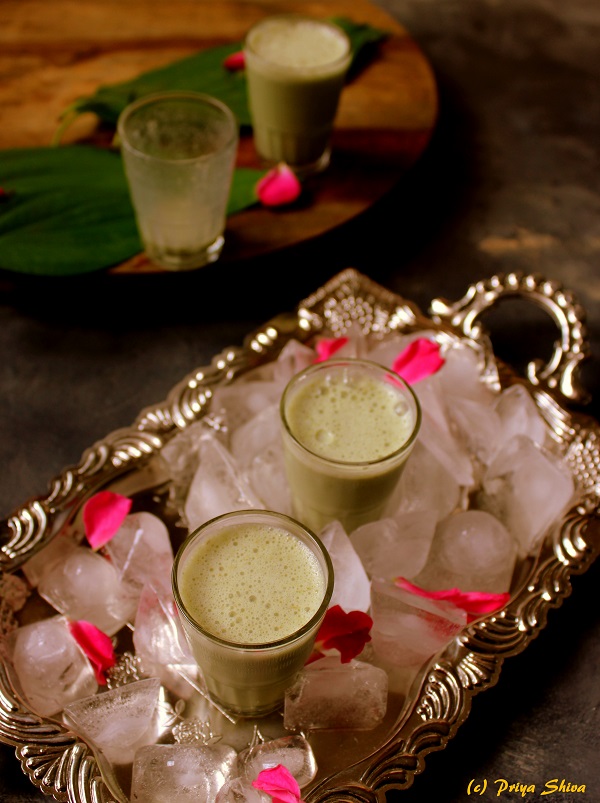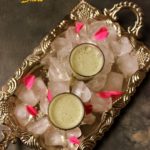 Paan Gulkand Shot
Ingredients
Paan/Betel leaves - 4

Gulkand/Rose petal preserve - 2 tbsp

Vanilla Ice Cream - 2 big scoops

Fennel Seeds/Saunf - 1 tbsp
Instructions
Clean the betel leaves with water, remove the stalk and chop it.

Coarsely powder the fennel seeds using mortar pestle or grind it.

Add chopped betel leaves, gulkand, fennel seeds and ice cream in your blender.

Blitz it until smooth. Pour in shot glasses and enjoy!
Yum