I tried this Betel leaves Kiwi Green Smoothie today with goodness of betel leaves, kiwi and banana. I added few mint leaves which added a breath of freshness to the smoothie. Betel leaves or better known as "paan ke patte" in India has many health benefits and rich in calcium. I love chewing paan with some gulkand (sweet rose petal preserve) in it.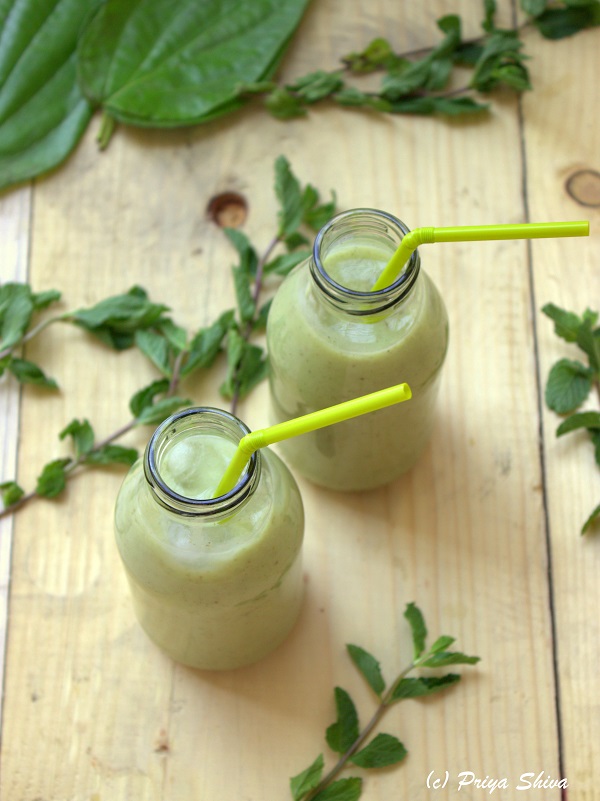 This green smoothie reminded me of the upcoming Earth Day. Earth day is celebrated globally on April 22nd every year to support environmental protection. There are many things which you can do as an individual to save "Mother earth". Here are the easiest ones:-
Avoid wastage of food and water – Remember that there are people who are starving even without one time meal.
Keep your city clean – Do you like people throwing things in your living room? I hate it! I hate it even more when people think roads are dustbins.
Reuse or recycle – Find a way to use old things or give it to people who can use it. It applies to food too!
I realized in my recent trip to Mudumalai that greenery around us gives us such inner peace and freshness. I love to see greenery around me and I truly wish that my child is able to enjoy it when he grows up. We all have become tech savvy and now it is time we become environmental savvy. So, sharing a recipe for Betel Leaves Kiwi Green Smoothie today and leaving you with a thought to work towards a greener Earth for our children. Every small step matters..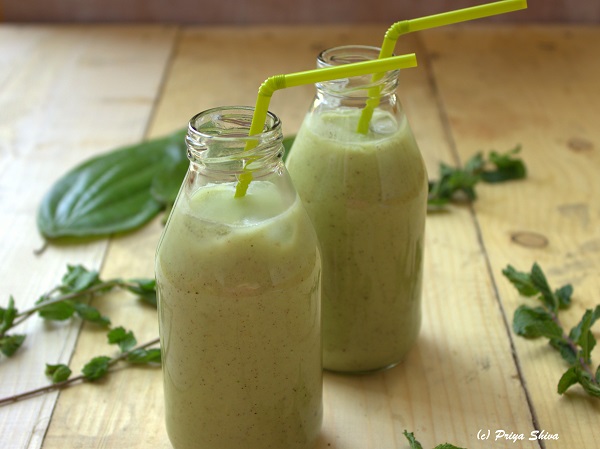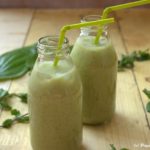 Betel Leaves Kiwi Green Smoothie
Ingredients
2

Betel leaves

1

Banana

2

Kiwi

2

cups

milk

2

tsp

sugar

optional
Instructions
Add all ingredients in your blender and blitz it until smooth.

Pour in serving glass, add few ice-cubes and enjoy!
Yum