Beautiful things happen when you distance yourself from the negativity around you. You can see your life fill up with colors, positivism and peace. I see my life filling up with those colors. I had this thought running in my mind as I made this Avocado Kiwi Green Smoothie. Inner peace begins the moment you take control of your life..
I love fruits and smoothies with it. This green smoothie has the combination of best things in it. It is a great combination of flavor, freshness and health. So, check out the recipe for Avocado Kiwi Green Smoothie today and I wish you all a great week ahead.
You can also check out the recipe for Betel leaves Green Smoothie..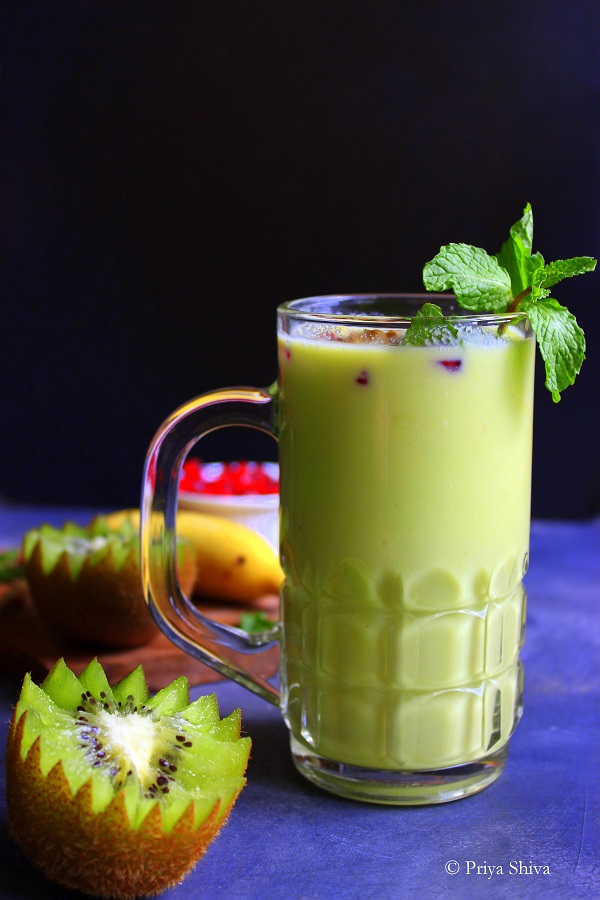 Avocado Kiwi Green Smoothie
Author:
Prep time:
Cook time:
Total time:
Ingredients
Avocado – 1 (pitted and chopped)
Kiwi – 2 (peeled and chopped)
Spinach leaves – 1/4 cup (chopped)
Coconut milk – 1 cup
Coconut sugar or honey – 3 tbsp
Banana – 1 (peeled and chopped)
Walnuts – 8 (broken)
Pomegranate seeds – 1/4 cup
Instructions
In a blender combine spinach, kiwi, avocado, coconut sugar and honey. Blend until smooth.
Transfer it in 2 large glasses.
Add chopped bananas, walnuts, pomegranate seeds and serve!
Yum