Manjal Milagu Paal or haldi ka doodh or better known as Turmeric pepper milk is a comforting drink. It is something my mom used to give me whenever I had severe cold or will hurt myself playing or simply to boost immunity. I recently lost my mother and that's the reason I have been away from blogging. I could have chosen many other dishes to share today which I have learnt from her but this turmeric milk is special. It was a glass of magic with a touch of healing and comfort. She will clean the wounds, apply the medicines and assure by giving this glass of milk that everything will be fine. Somehow it worked as magic..
Check out this quick video to make turmeric milk: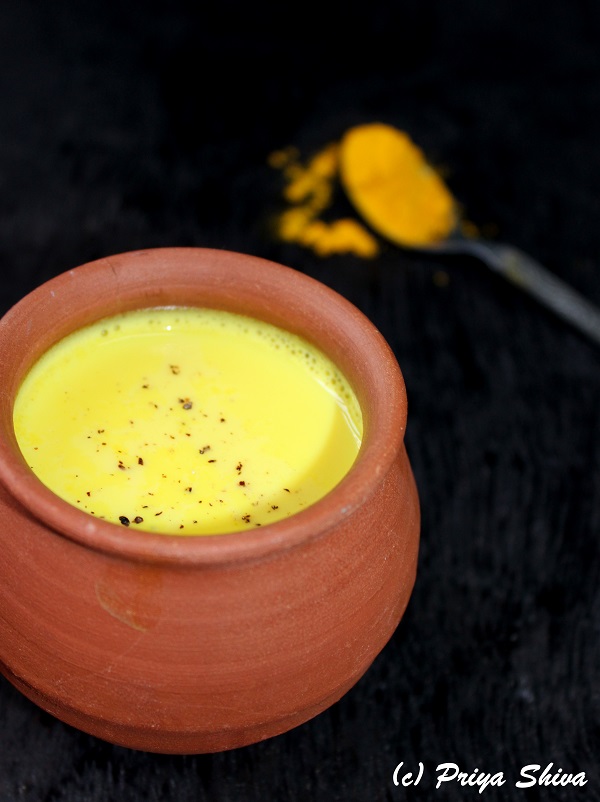 My mother has always been special with immense talent. She would mesmerize all of us with her beautiful voice singing bhajans, kirtans, shlokas. She was a spiritual person and even taught others the way to spirituality. She loved stitching, embroidery and I'm happy that I have a beautiful collection of dresses, sarees, sweaters made by her. She was an example of patience and perseverance for all of us. She had been fighting cancer for last 4 years with a smile. People who know her, remember her for her beautiful smile and immense strength to cope up any situation. I will remember her each day for the love and support she has given me. I'm truly blessed and proud to be her daughter..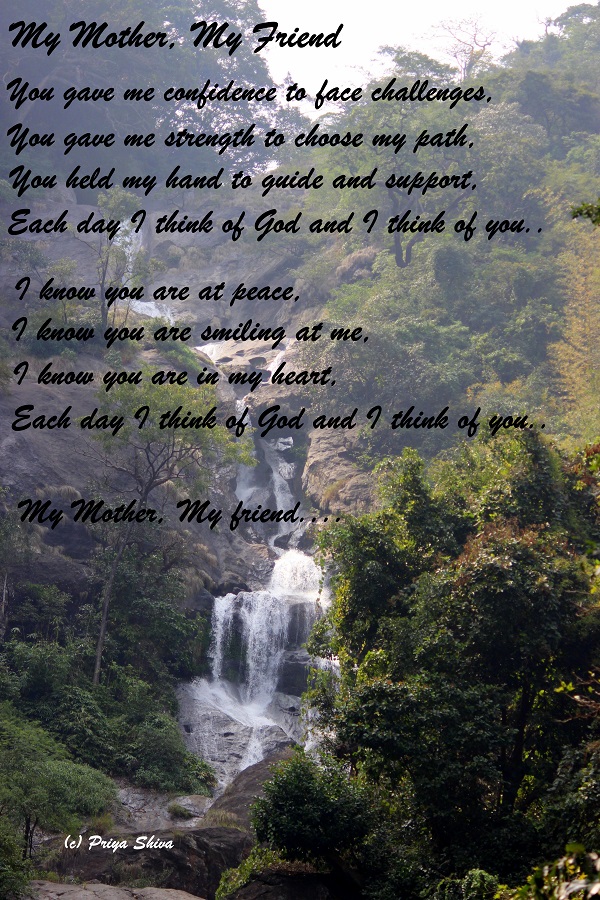 My love for cooking started with her. I have spent many days standing and adoring in her kitchen. I still have many things to share with you but I will end the post today with this special recipe of healing today. Turmeric has healing powers and even helps to boost your immunity. So, sharing the recipe and hope you all try this golden drink..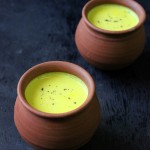 Manjal Milagu Paal - Turmeric Pepper Milk
Enjoy a cup of turmeric pepper milk to boost your immunity.
Ingredients
Milk - 2 cups

Turmeric Powder - 1/2 tsp

Pepper corn - 6

Honey - 4 tsp
Instructions
Lightly roast pepper corn on low flame and crush it.

Heat 2 cups of milk and once milk starts boiling, lower the flame.

Add turmeric powder and mix well. Let it simmer for 2 minutes.

Remove from the flame, add honey, crushed pepper and mix well.
Yum