Planning your meals always helps to save time and energy. If you are expecting guests at home, planning becomes more important. I start planning by choosing the menu. Then I start sorting things in my pantry and stock up with the things which are missing. You really don't need any professional training or be a chef to plan a balanced meal.
I recently planned a lunch menu for my family and few close friends and sharing the tips to create this menu. As always, the menu is completely vegetarian, balanced with goodness of vegetables, grains, carbohydrates and pulses. Of course, no meal is complete without a sweet dish :)..
Following are the dishes in the  lunch menu today and you can just click on the names to check their recipes:-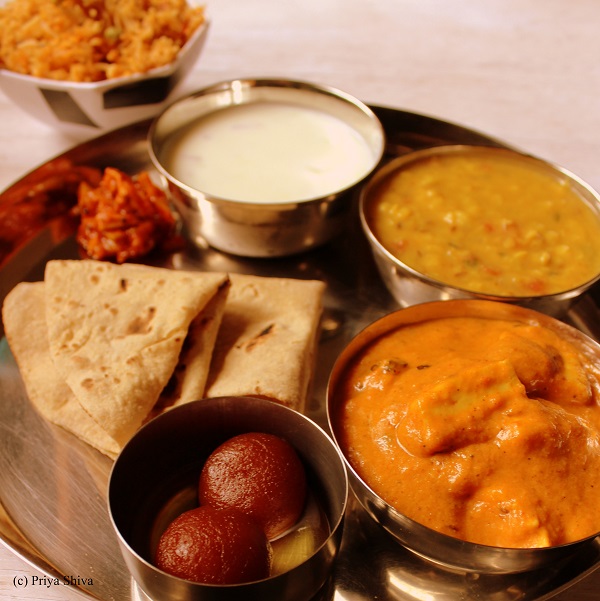 Few tips to plan this menu:-
You can set the curd to make raita previous day itself. To prepare curd at home – Boil 1 liter milk in a pan. Let it cool down till it is warm.  The milk should be warm but not very hot. Add 2 tsp of curd and mix well. Keep it covered for 5-6 hours or till the curd has set. I usually set the curd overnight.
Chop and grate the required vegetables and refrigerate overnight to use it the next day.
You can prepare Gulab Jamun previous day. They actually taste better if they are well soaked in sugar syrup.
You can even pressure cook lentil and refrigerate. Just prepare fresh tadka (tempering) next day.
Instant Mango pickle can also be prepared ahead and stored in a cool place.
It is easy to cook if you have planned a balanced meal ahead. Hope these tips help you in preparing this menu and enjoy with your family and friends.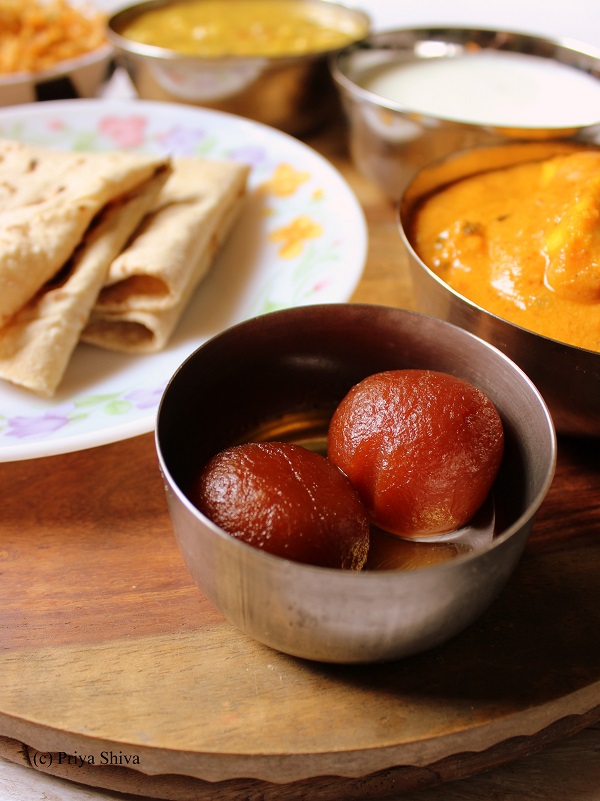 Yum