Gothsu is a South Indian vegetarian side dish and traditionally this dish is made with charred brinjal (eggplant/Aubergine). The charred eggplants add an amazing taste to the dish and its a great accompaniment with pongal, idli, dosa etc. I enjoyed this dish with some pongal today (click here for pongal recipe) and sharing a step-wise recipe.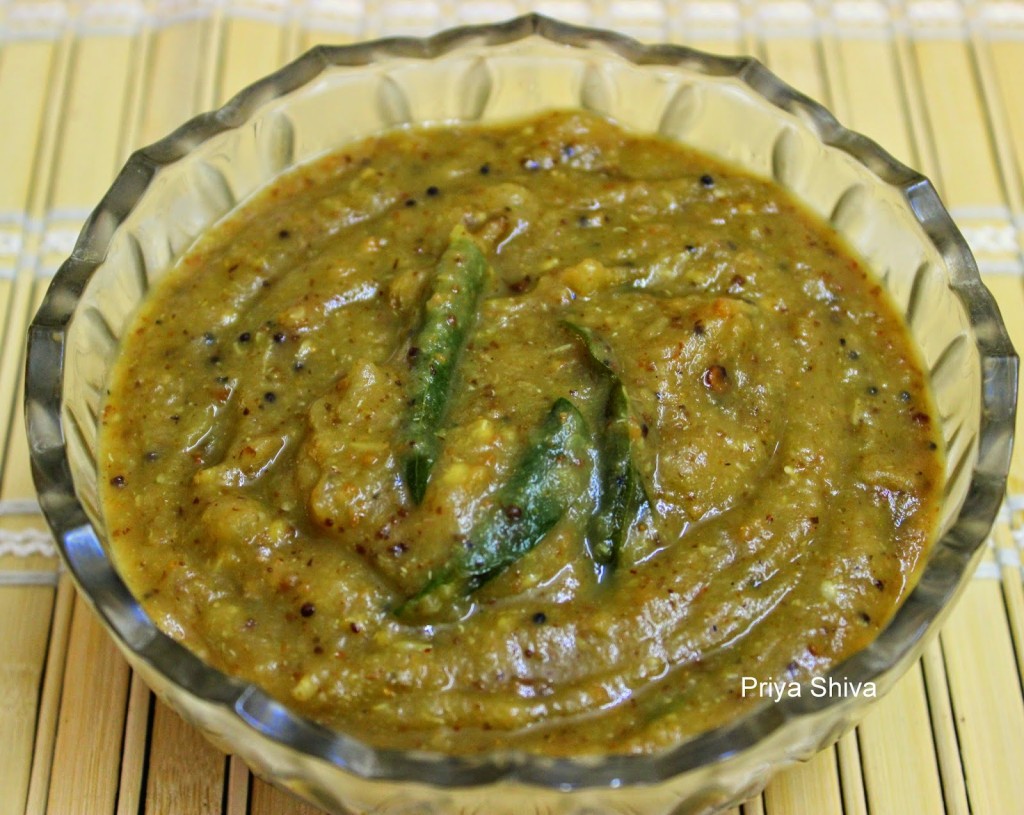 Ingredients:

1 large Brinjal / Eggplant / Aubergine
Onion shallots – 6 (peeled and washed)
Tamarind – small lemon size
Dried red chili – 2
Coriander seeds – 1 tbsp
Channa dal/Bengal gram/split chickpeas – 1 tbsp
Curry leaves – 1 sprig
Mustard seeds– 1 tsp
Urad dal/White lentil – 1 tsp
Turmeric powder – 1/4 tsp
Salt to taste
Cooking Oil – 2 tbsp
Method:

1) Soak the tamarind removing the seeds for 30 minutes in some warm water. Now drain the water in a separate bowl by removing the pulp. 
2) Grease the brinjal with some oil and make pricks all over it.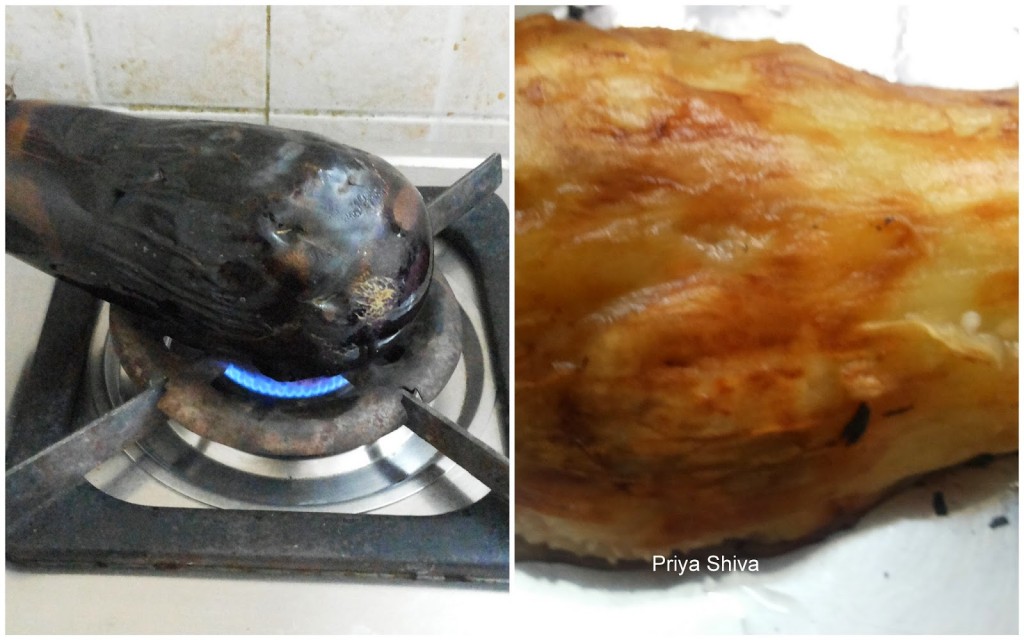 3) Grill it on your gas stove as shown above or you can also grill it in your microwave or oven till the skin starts peeling off.
4) Remove it from gas stove and remove the skin and mash it nicely. You can also grind it to a paste easily in your blender.
5) Heat a frying pan and add 1 tsp cooking oil. Add red chili, chana dal, coriander seeds and saute till chana dal turns light brown.
6) Remove from the flame and let it cool down completely. Grind it to a coarse powder.
7) Add remaining oil in your frying pan and when its warm add mustard seeds, urad dal and saute till dal turn golden brown.
3) Now add onion shallots and curry leaves and saute till onions turn light brown. 
4) Now add tamarind water and 1/2 cup of water and bring it to boil.
5) Add mashed  brinjal, grounded spice powder, turmeric powder and mix it well. Add salt and mix it well and close the pan with a lid. 
6) Lower the flame and let it cook 2 minutes. You can add more water if you feel its too thick. 

Transfer the content in a bowl and serve it hot with Idli/Dosa/Pongal.
Yum