Chickpeas are very healthy as they are high in fiber and a very good source of protein specially for vegetarians. They are rich in Iron and help in stabilizing blood sugar level. As they are rich in fiber, it can be included in weight loss diets. I have earlier shared recipes to makes
Chickpeas curry
,
Chickpeas Rice
and
snack with chickcpeas
. So, sharing a step-by-step recipe to make some delicious Stuffed parathas using chickpeas today which can be served as breakfast, lunch or dinner with some pickles and curd.
Ingredients for stuffing:

Boiled chickpeas – 1 cup
Carom seeds/Ajwain – 1 tsp
Red chili powder – 1/2 tsp
Black pepper Powder – 1/2 tsp
Salt to taste

Method:

1) Add boiled chickpeas in a mixing bowl and mash it nicely with your hand.
2) Now add black pepper powder, carom seeds, red chili powder, salt and mix it well.
Ingredients for Paratha:
Chickpeas Stuffing
Whole Wheat Flour – 2 cups
Salt to taste
Ghee/Butter

Method:

1) Add whole wheat flour and salt in a mixing bowl and knead it by adding little by little water to make a smooth dough. Roll it into medium sized balls and keep it aside.
2) Roll out 2 portions of dough using rolling pin in a round shape and add the chickpeas stuffing on one portion.
3) Now carefully place the other rolled portion over it and press on the sides to close it. carefully roll it out again using the rolling pin.
4) Cook this on a tawa/griddle on low heat by adding little ghee on both sides until the paratha turns golden brown on both sides.

Serve it hot with some curd and pickle. I have used Black chickpeas but you can use same recipe to make with White chickpeas.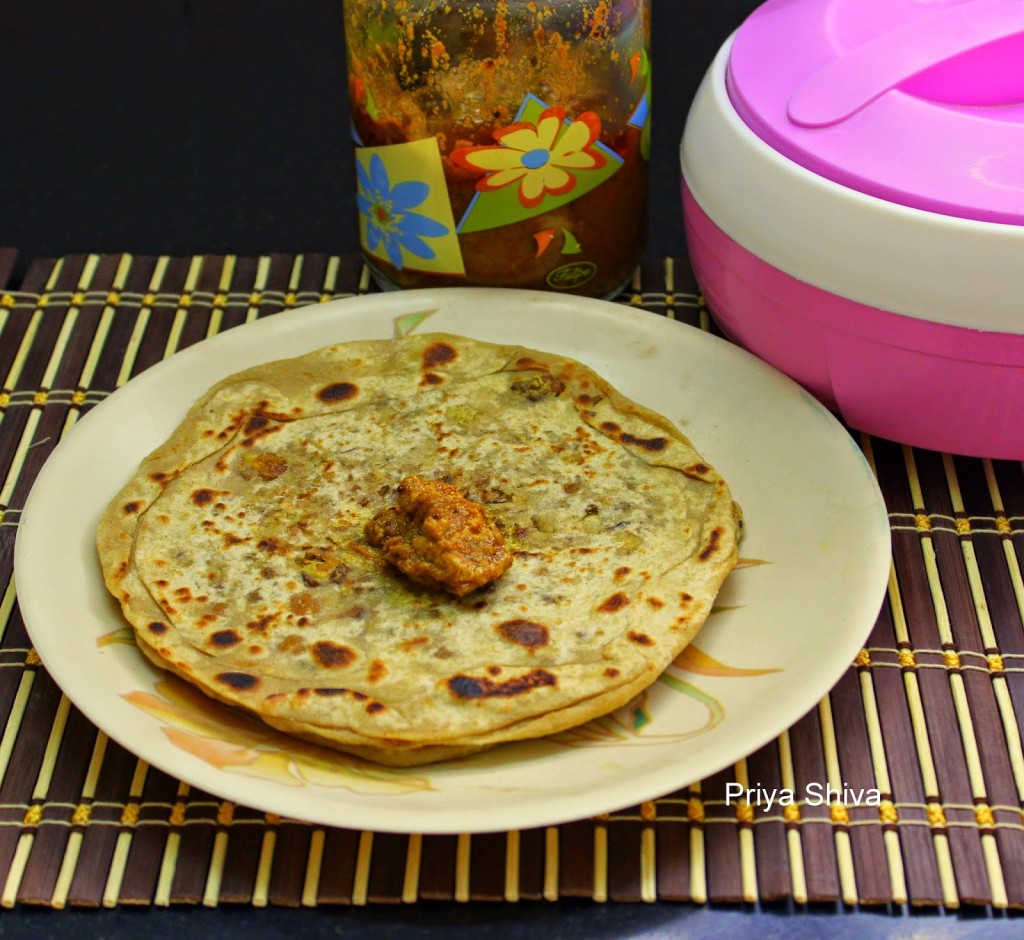 Yum