I love brownies specially if they are crumbly, moist and just melt in your mouth. I baked these brownies yesterday evening and they are sweet, crumbly, buttery, moist and cake-like brownies. I have added chocolate chips which gives a double dose of chocolate and the walnuts add a nice crunch to them. Even before I could take a picture the brownies vanished and had to ask my family to control so that I can take at least one decent picture 🙂 🙂 I truly relished these brownies. I just warmed them again in microwave and enjoyed few pieces with some vanilla ice-cream. This is my first brownie recipe on my blog and had to be perfect. So, sharing the recipe with you all and hope you all have a great week. Recipe adapted from 
Spiceupthecurry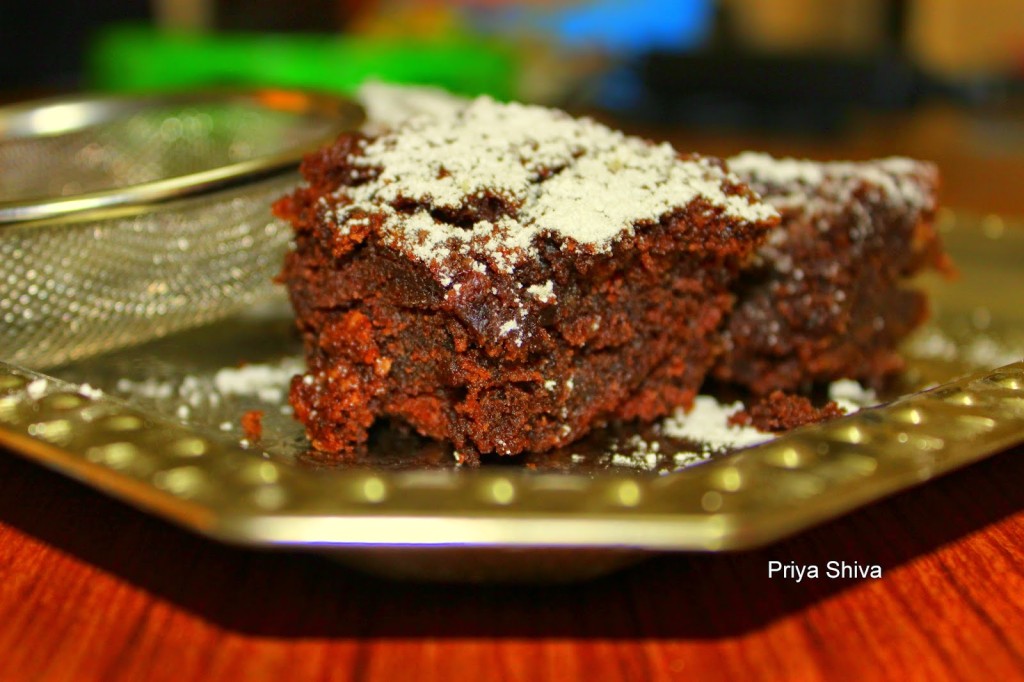 Ingredients:
All purpose flour / Maida –  3/4 cup
Granulated sugar – 1 cup
Baking powder – 2 teaspoon
Salt – a pinch
Unsweetened Cocoa powder – 1/3 cup (I used Weikfield cocoa powder)
Unsalted Butter – 1/2 cup  (melted and at room temperature)
Plain fresh Yogurt – 1/2 cup + 2 tablespoons
Vanilla extract – 1 tsp
Chocolate chips – 1/2 cup (optional)
Chopped Walnut – 1/2 cup (optional)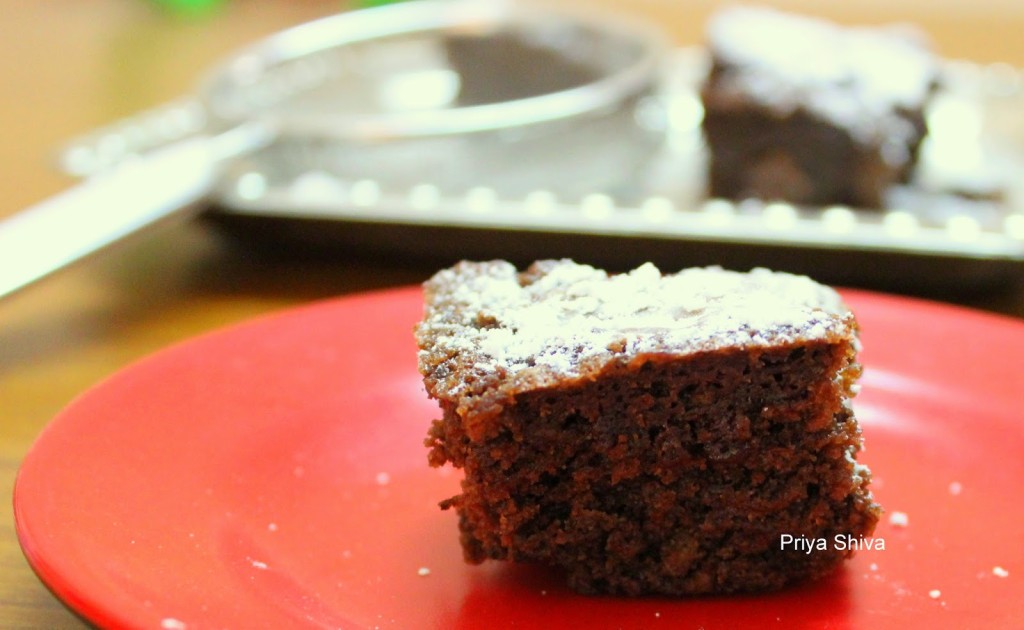 Method:
1) Preheat the oven to 180 degree Celsius for at 10 minutes.
2) Melt the butter and let it cool down.
3) Take a 8×8 inch baking pan and grease it well with butter. You can also use butter paper instead of greasing the pan.
4) Sift all purpose flour, salt and baking powder in a mixing bowl.
5) Now sift the cocoa powder in the same bowl and add sugar and mix it well.
6) Now add cooled butter, yogurt and vanilla extract in another mixing bowl and whisk till its creamy.
7) Add flour mixture with wet ingredients and fold. Do not over mix.
8) Add chocolate chips and walnuts and give a quick stir.
9) Now pour the batter into the pan and bake it into preheated oven for 35-40 minutes at same temperature. 10) Check by inserting a toothpick in the center, if it comes out clean then your brownies are ready.
11) Let brownies cools down completely in the pan before cutting. It takes at least 20-30 minutes.
12) After it cools completely, invert it on the cooling rack or a flat plate and using a sharp knife cut into pieces.
13) Dust them with powdered sugar and serve.
Tips:
1) It can be refrigerated for 5 days in air-tight container.
2) Warm it up in microwave and serve with ice cream. I served as such as a dessert and just added powdered sugar on top.
3) The color of the brownies depends on the kind of cocoa powder you use.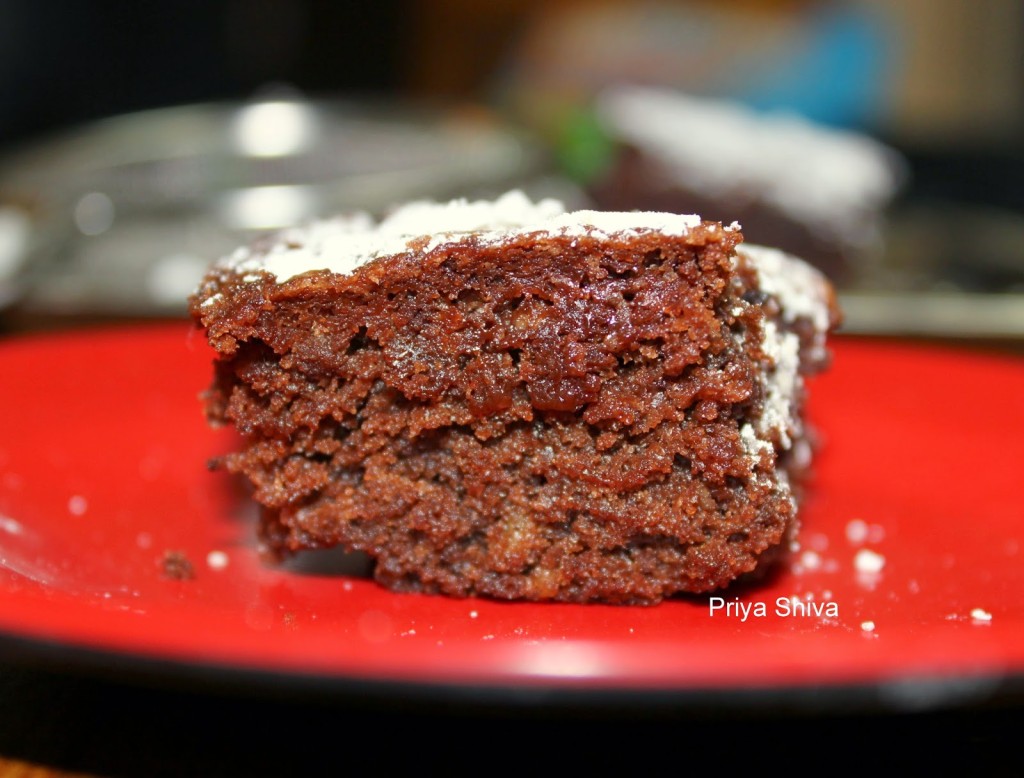 Yum