We change cities or even countries to pursue our ambitions. We find new friends, we wander in new places but our home ground always pulls us back. This is exactly what I felt during my visit to Coimbatore this time. There is some sweetness and a deeper connection to your native place. I guess there is nothing more comforting than being in your home land. I'm back in Bangalore and made this Avocado chutney for breakfast today.
I'm a breakfast person. So, I prefer a sumptuous breakfast which can keep me active for the day. I prepared some Ragi idli and served it with Avocado chutney and fresh fruits. Click here to check out the recipe for ragi idli made with finger millet. I'm sharing a quick Avocado chutney recipe today and wish you all a great week ahead..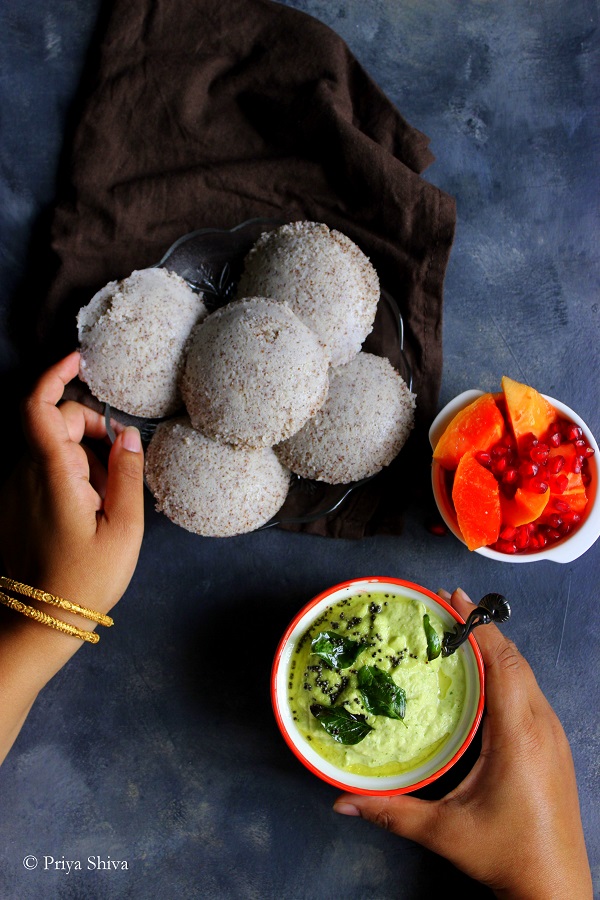 Avocado Chutney Recipe
Ingredients
Ripe Avocado - 1 (peeled, pitted and chopped)
Freshly dessicated Coconut - ½ cup
Roasted Bengal gram - 2 tbsp
Green chillies - 2
Salt to taste
Asafoetida/hing - a pinch
Mustard seeds - 1 tsp
Curry leaves - 1 sprig
Sesame Oil - 1 tsp
Instructions
Add avocado, few curry leaves, coconut, roasted gram, green chillies in your blender and blitz it.
Add little water to make it into a thick paste. Transfer it into a bowl and add salt to taste and mix it well.
Add 1 tsp oil in a small frying pan and add mustard seeds and a pinch of asafoetida.
When mustard seeds crackle, add few curry leaves and saute for few seconds.
Add this tempering in the chutney. Mix and serve.
Yum