Wood apples are in the season and I decided to try a chutney with it. Wood apple dates chutney turned out to be delicious and it has a combination of sweetness, spice and tangy flavors. I loved it with some Pudina thepla.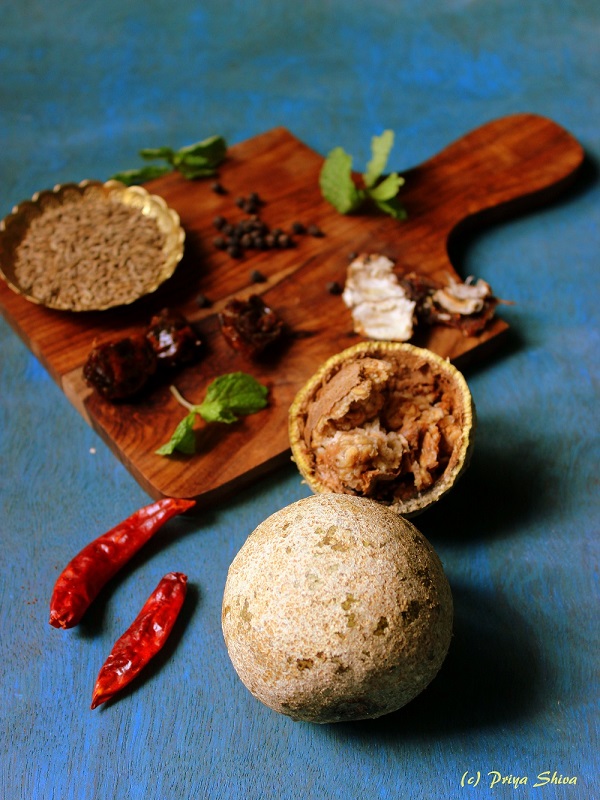 On other notes, I received these beautiful spoons from my friend Rafeeda. Props always play a role in food photography and I'm in love with these pretty spoons. Thank you Rafeeda for sending them to me <3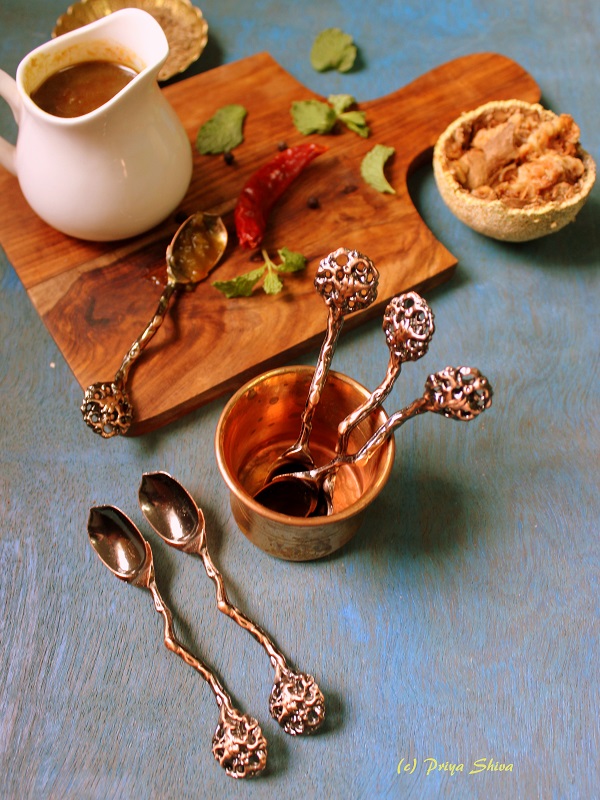 Wood apples are rarely bought in my house as no one prefers to eat it in my family compared to juicy red apples. The rare occasions I buy these wood apples, I use them to make a chutney. Wood apples are also known as bel fruit. This chutney is so versatile and goes well with flat bread, dosa etc. So, sharing a recipe for a spicy, sweet, tangy Wood Apple dates chutney today..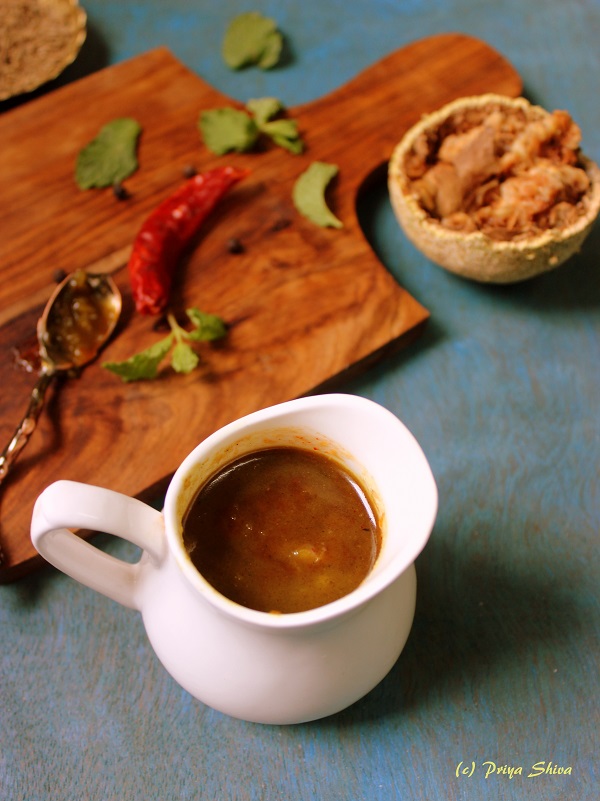 Wood Apple Dates Chutney
Author:
Prep time:
Cook time:
Total time:
Ingredients
Wood Apple/ Bel fruit – 1
Dates – 6
Tamarind/Imli – ¼ cup
Grated Jaggery – 1 tbsp
Grated ginger – 1 tbsp
Salt to taste
Red chilli – 1
Black pepper corn – 3
Cumin seeds/jeera – ½ tsp
Vegetable oil – 2 tsp
Instructions
Hit the wood apple on a hard surface and break the shell. Core the apple, remove seeds.
Dry roast red chilli, black pepper and cumin seeds and coarsely powder it.
Soak tamarind for 15 minutes in some warm water. Now drain the water in a separate bowl by removing the pulp and seeds.
Soak dates in some warm water for 15 minutes. Drain water and blitz the dates and ginger in a blender.
Take a heavy bottom pan and add oil to it. When oil is warm, add powdered spices and mix.
Lower the flame and add the tamarind water and grated jaggery to it. Mix it well.
Add the dates ginger paste, salt and mix it well. Let it cook for few minutes.
Add the apple and mix well. Mash the apple pieces with the ladle or potato masher. Cook it for few minutes till it thickens.
Transfer in a bowl and let it cool down.
Yum