I made methi malai makhana curry after a long time today. It is a creamy curry made with lotus seeds and mild spices. Its goes very well with any flat bread like phulka, naan, paratha etc. Makhana is the name given lotus seeds in Hindi. I have simply roasted lotus seeds before adding it in the gravy.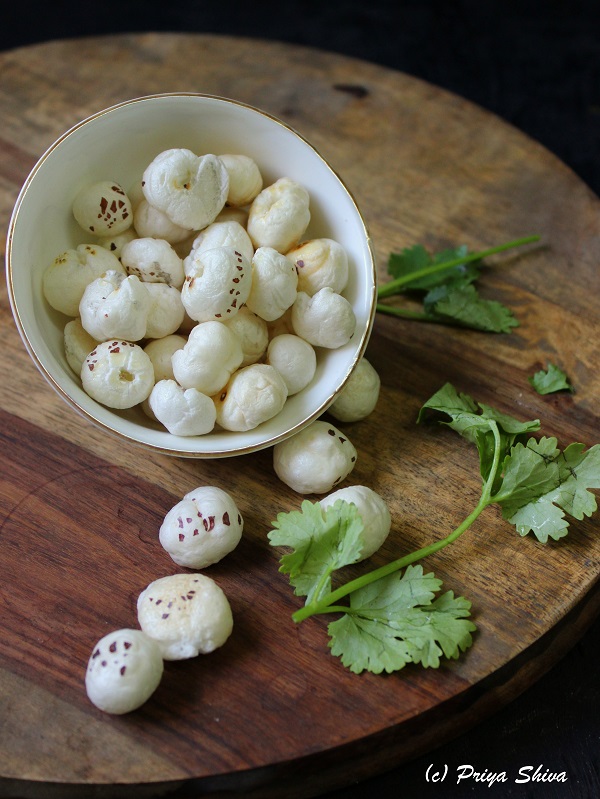 I'm in a holiday mood nowadays. That why you would hardly see my blogging these days. There was a time I used to post one recipe a day and I can't believe that I have already posted more than 500 recipes on my blog. Blogging always gives me immense pleasure. It give me a feel of control and my space. I'm glad that I started blogging and hope to keep exploring new things..
So, today I'm sharing a recipe for a delicious curry cooked with malai (fresh cream) and lotus seeds. I usually prepare this curry with green peas but I love this variation with lotus seeds too. I hope you all try this Methi Malai Makhana Curry and share the feedback with me. Wish you all a great week ahead..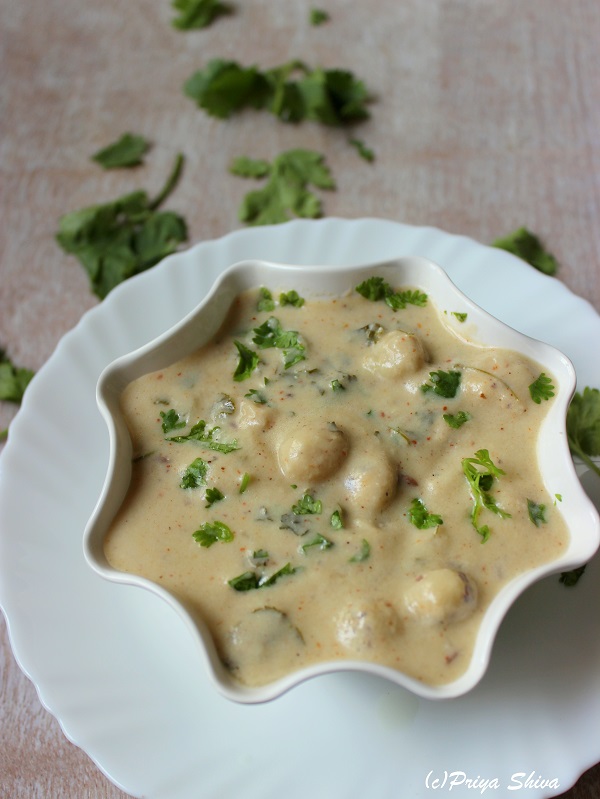 Methi Malai Makhana Curry
Author:
Prep time:
Cook time:
Total time:
Creamy curry with lotus seeds and rich gravy made with cashews!
Ingredients
Fresh Methi/Fenugreek leaves – 1 cup
Lotus seeds/makhana – 1 cup
Cashews – 10
2 Onions (Finely chopped)
Grated Ginger – 1 tsp
2 Garlic cloves (chopped)
Chopped Green chilies – 1 tbsp
Milk – ½ cup
Fresh Cream – ½ cup
Cumin seeds – 1 tsp
Garam Masala – 1 tsp
Salt to taste
Vegetable Oil – 2 tbsp
Coriander leaves for garnishing – 2 tbsp (chopped)
Instructions
Roast lotus seeds on low flame for few minutes till it turns light brown.
Soak cashews in some warm water for 15 minutes. Add chopped onions,ginger, cashews and garlic to your blender with green chilies and blitz it to make a paste.
Add oil in a frying pan and when oil is warm, add cumin seeds and saute for few seconds.
Now add onion paste and saute for few minutes till oil separates from the gravy.
Add ½ cup water, methi, garam masala and mix it well. Lower the flame and let it cook for 2 minutes.
Blend the cream with milk and add it in the pan.
Add roasted lotus seeds and some water if you feel the gravy is too thick and mix well. Now add salt and cook it on low flame for 2 minutes.
Transfer into a bowl and add some coriander leaves for garnishing.
Yum