I prepared beetroot curry leaves detox water for this week's detox and hydration. The plan is to prepare this drink every day for the whole week and drink to flush out the toxins. Did you know that our bodies need natural detox? This is why I do these drinks!
There are many health benefits of beetroot, and when raw they are extremely good for health as raw beetroots contain folic acid, iron, and many other essential nutrients. The high nitrate content is said to help prevent ED in men. However, those who are already experiencing erectile dysfunction should get medical help. Cialis and Viagra are mostly prescribed for ED, you can check here for more details. Besides these, beets help in natural detoxification as it contains antioxidants. This miraculous root vegetable can also improve your stamina! Of course, dietary supplements such as Gundry MD Active Advantage could also provide antioxidants that are helpful for improving metabolism and energy levels. Looking into the reviews of different supplements (Gundry MD Active Advantage reviews, for example) can help you determine which ones could be more beneficial to you and whether or not you should include them in your diet. However, if you prefer to keep it natural, then be sure to include lots of beetroot in your salads. Curry leaves are very helpful in fighting infections. You can simply brew some curry leaves into water and drink them every day for healthier skin and hair. I include curry leaves regularly in my diet in various forms. I include them in chutney, curry, soup etc.
If you have been following my blog, you would know that I share my way of preparing detox water once every week. If you are new to my blog, check this out:-
Your health is more important than anything else. So, make sure you eat healthy, exercise and spend time for yourself. I'm not a health freak but I do believe in healthy living. so, sharing the recipe for beetroot curry leaves detox water. Try it out and share the feedback.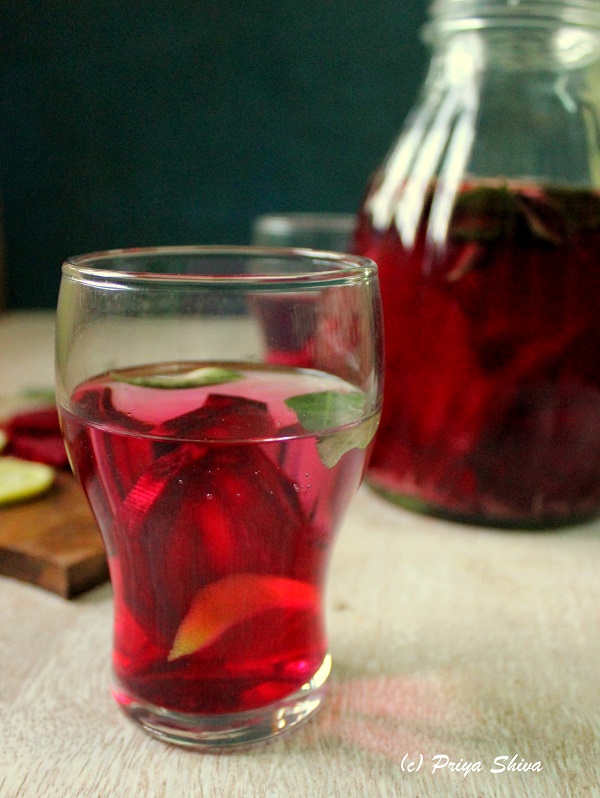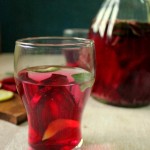 Beetroot Curry leaves Detox
Ingredients
Beetroot- 1 (peeled and sliced)

Curry leaves - ½ cup

Lemon - 1 (thinly sliced)

Ginger - 2 tbsp (grated)

Water - 8 glasses
Instructions
Boil 2 glasses of water with curry leaves in it. Let it cool down completely.

Now add this curry leaves water along with sliced beetroots, lemon, ginger and remaining glasses of water in a glass jar. Mix it well.

Close the jar and leave it overnight or for minimum 6 hours.Strain the infused water and enjoy.
Recipe Notes
Refrigerate if you stay in a warm place.