Sago or sabudana is a food ingredient which is full of carbohydrates. It is extracted from the center of sago palm stems in the form of starch. It can also be included in gluten-free diets. I had a small packet of sago and wanted to use it. I finally decided to make some Sabudana dosa out of it. I was happy with the outcome as they turned out to be delicious, combination of spongy and crispy dosas.
It is important to leave batter for fermentation.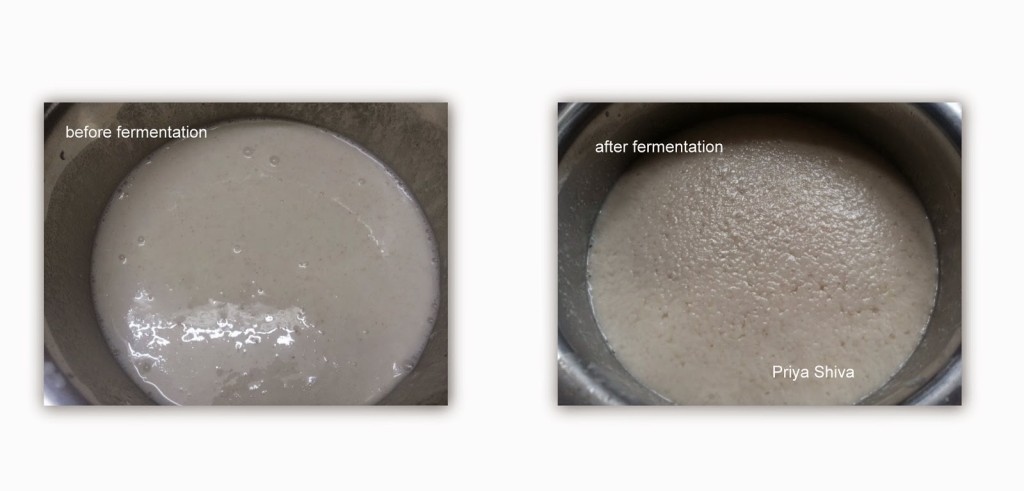 You can enjoy some crispy dosa with chutney and sambar.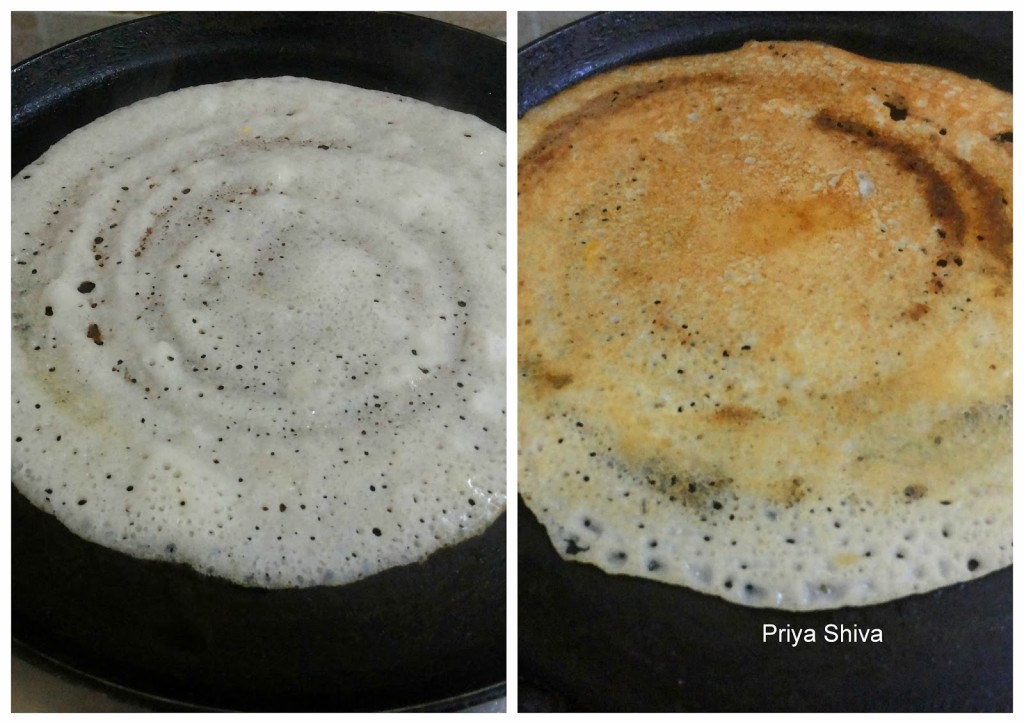 You can also add some chopped green chilies and coriander leaves to the batter to enhance the flavour.
Click here for chutney recipe.
Click here for Sambar recipe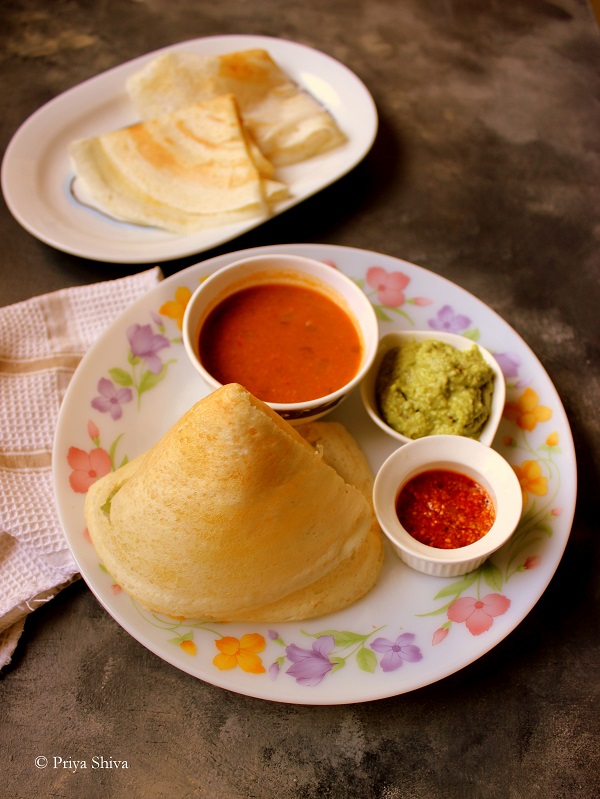 Sago Dosa / Sabudana Dosa
Author:
Sago/tapioca pearls – 1 cup

Idli rice/parboiled rice – 1 cup

White Lentil/urad dal- 1/2 cup

Fenugreek seeds – 1 tsp

Salt to taste
Wash and soak the rice, sago with enough water in a separate bowl and urad dal along with fenugreek seeds in some water in a separate bowl for 4 hours.

Now grind the urad dal with fenugreek seeds in your food processor with enough water to make a smooth batter.

Transfer the content in a pan and grind sago and rice with enough water. Add some salt to taste and mix it well. If you feel the batter is too thick add some more water and keep it overnight or minimum 6 hours for fermentation.

The batter should be of pouring consistency but do not make it too runny. Leave it overnight for fermentation.

Heat the non-stick griddle/tawa for few minutes. Grease it with little oil.

Check if the griddle is ready by sprinkling little water. If it gives an oozing sound, then the griddle is ready.

Scoop a laddle full of batter and pour it over the griddle and immediately spread it in circular motion to make a round shape dosa.

Drizzle sesame oil and let it get cooked on medium flame for a minute.

When it starts turning golden brown, using a flat spatula, flip it. Drizzle some oil and lower the flame and cook till the dosa is crispy and golden brown in the bottom.

Start rolling the dosa and serve it hot with chutney and sambar.
Yum