Kadalai Urundai is a famous delicious snack from South India and made with roasted peanuts and jaggery. This is usually made for karthikai deepam festival but its a very healthy snack which can be enjoyed any day. Peanuts are great source of proteins and contain monounsaturated fats. So, peanuts can easily be included in the heart-healthy diet. Although peanuts are a high calorie food, they aid in your weight loss diet. When you eat peanuts, you are likely to eat fewer calories at other meals since the fiber and proteins in peanuts gives feelings of satiety. Jaggery is a natural sweetener and healthier than crystalline sugar or processed sugar. So, sharing a step-wise healthy, oil-free, butter-free snack recipe and hope you all have a great day.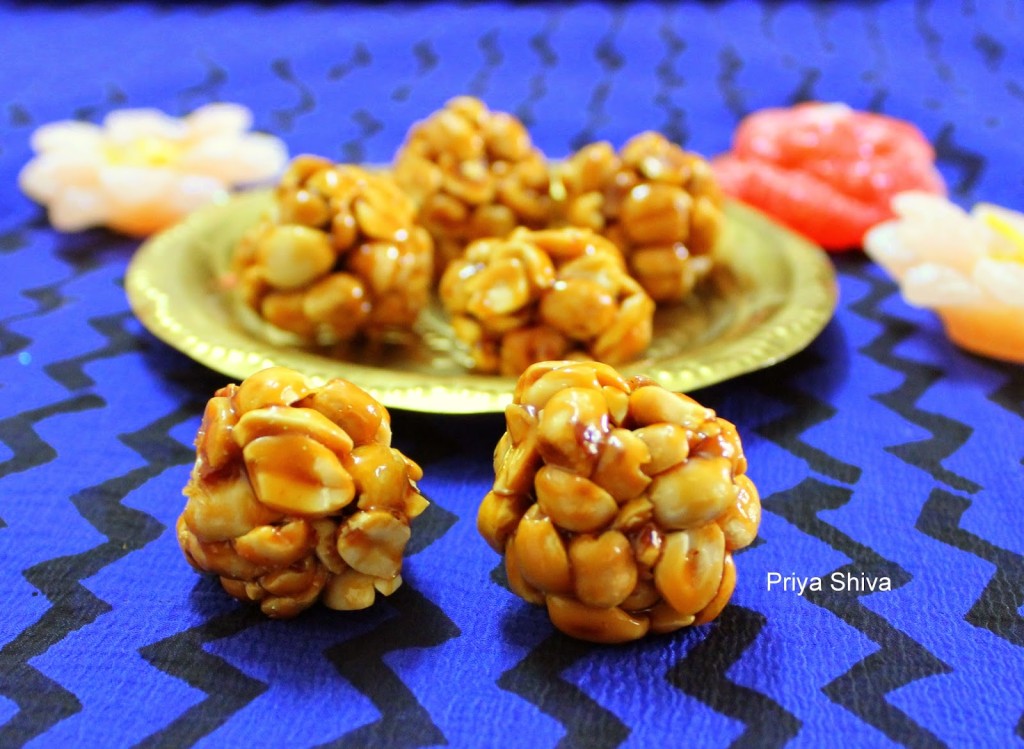 Ingredients:

Raw Peanuts/ Kadalai –  1 cup
Grated Jaggery – 1/2 cup
Water – 1/4 cup
Cardamom powder – a pinch (optional)
Ghee/Clarified butter to grease your hand
Method:
1) Heat a frying pan and roast peanuts on low flame for 4-5 minutes.
2) Transfer the content on a plate and let it cool down completely. Remove the skin of the peanuts and keep it aside.
3) Heat the same pan and add water and jaggery and bring it to boil. Once it starts boiling, switch off the gas stove and strain it to remove impurities.
4) Wash the pan once and heat it again. Add the jaggery syrup, cardamom powder and boil it again for 2 minutes. Keep a small bowl with little water handy.
5) Lower the flame and add few drops of jaggery syrup in the bowl to check consistency. It should not get dissolved in water immediately and you should be able to form a ball with it.
6) If you've not reached this consistency, boil it for few more minutes and check again.
7) Once you've reached that consistency, switch off the gas stove and add the roasted peanuts and gently mix well with jaggery syrup till you don't find any syrup at the bottom of the vessel. 
8) Grease your hands with some ghee and start making balls. Do not wait for it to cool down completely or it would be difficult to make balls of it.
Tips:
Do not worry if the mix cools down completely and you are not able to make balls. Just reheat the pan for 2 minutes and start making balls again 🙂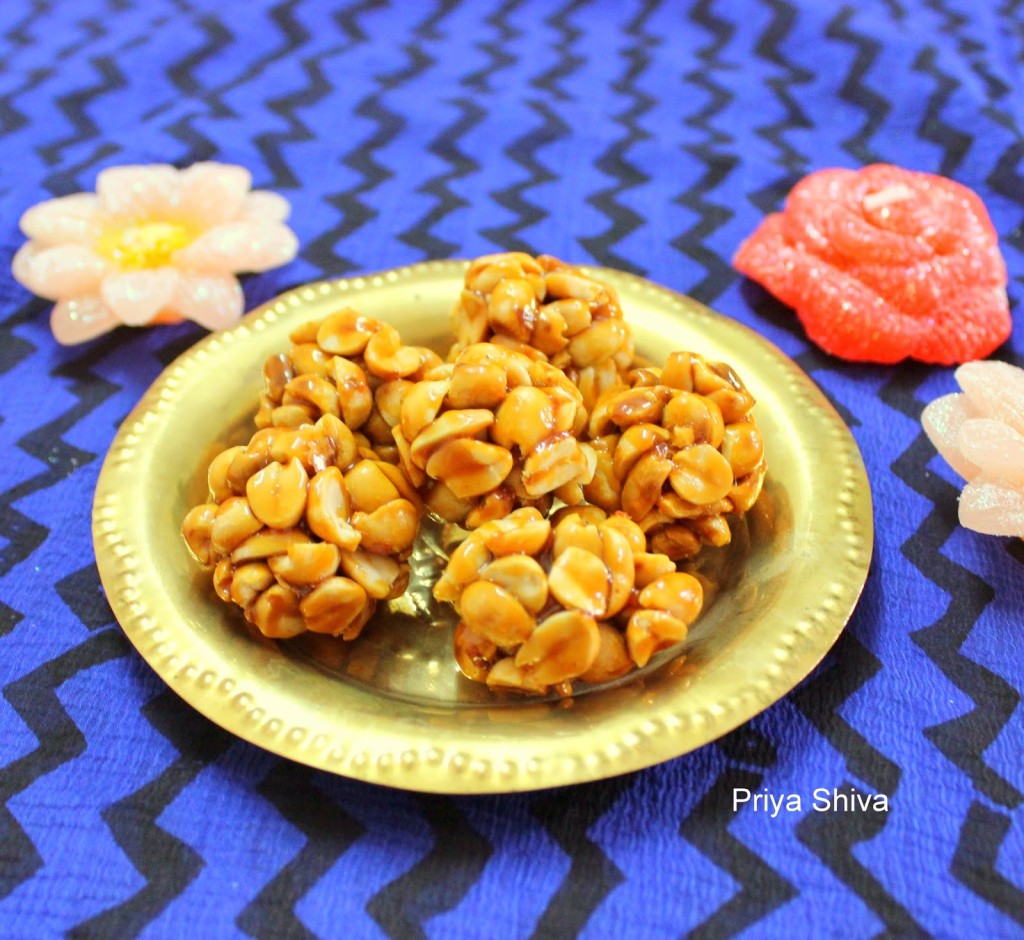 Yum