Its the season for plums and I had to make these eggless plum muffins for breakfast today. They are simply delicious and so easy to make too! My family loved it and I could even keep them in my kid's snack box so that he can enjoy them in school.
Watch this video to make these delicious plum muffin.
I had earlier shared a recipe to make eggless strawberry muffins and tweaked the recipe to make these plum muffins. Make these eggless muffins for breakfast for your family and share the feedback with me too.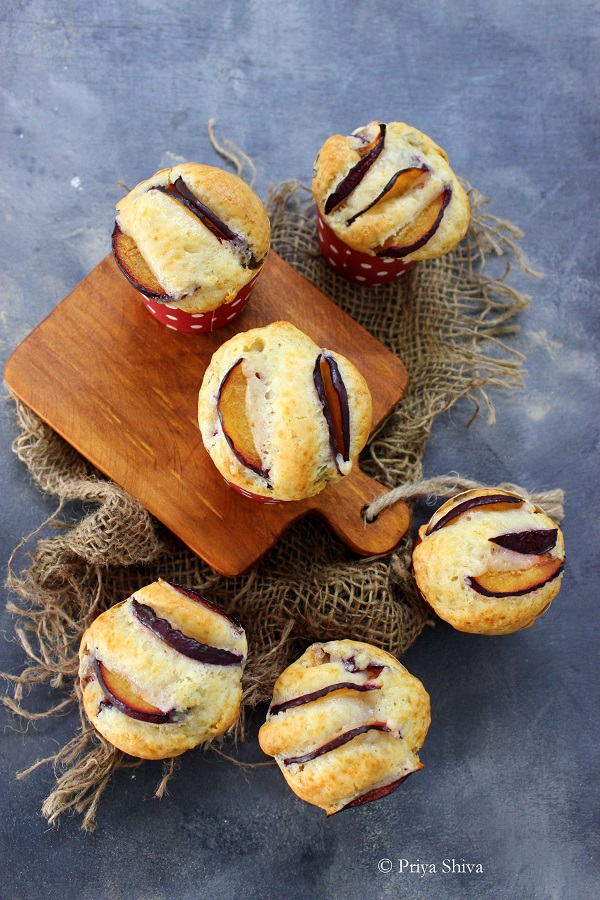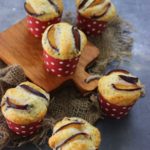 Eggless Plum Muffin
Ingredients
1

cup

All purpose flour

1/2

cup

Sugar

1/2

cup

Yogurt

1/2

tsp

Baking powder

1/4

tsp

Baking soda

1/4

cup

Olive Oil

1/2

tsp

Vanilla extract

3

Plums
Instructions
Preheat Oven at 180 C.

Sift all purpose flour, baking powder, baking soda and keep it aside.

Add olive oil, sugar, yogurt and vanilla essence in a mixing bowl and mix well till sugar dissolves.

Now add sifted flour with baking powder, baking soda slowly to the mix and fold. Do not over mix. The flour must get moistened.

Chop 2 plums, add them and give a quick stir.

Grease the muffin cups with some oil evenly or use liners and add the batter to it. Make sure to fill each muffin cup till 3/4 cup.

Slice 1 plum and use it as topping.

Bake at same temperature for 25-30 minutes or till it turns light golden brown. Once it has cooled down, remove from the muffin cup and enjoy!!
Yum