Infused water and detox water are the recent trends in the market. You often see people carrying water bottles with lemon slices, cucumber slices and herbs in it. I love the idea of infusing water and use it every day. Our body is composed of 60% of water and it is very important to keep ourselves hydrated. The functions of these fluids are to aid the body in blood circulation, creating saliva, digestion and maintenance of body temperature. Obviously, some bodies need assistance in doing these things that other bodies are capable of doing on their own. Additionally, some people choose to take supplements to help with a healthy gut and digestion, purchased using total restore coupons perhaps, even when their digestive system seems to be working well. Taking a supplement can give your body the boost it might sometimes need, without us knowing it needs it. So, it is important that we all drink minimum 10 glasses of water every day. Though there are some people out there that still struggle with digestion even if they're drinking their 10-a-day. I've heard that some total restore reviews speak highly of using a probiotic supplement in a glass of water to restore the body's natural biotic flora and detoxify the body. I've also heard highly of using an infusion of herbs and spices that make the water delicious and full of minerals. So all in all, why not make your water more healthy and colorful by infusing it and drinking something which can help to detox your body? Try this 3 Ways To Detox Using Nani Infusion Jug.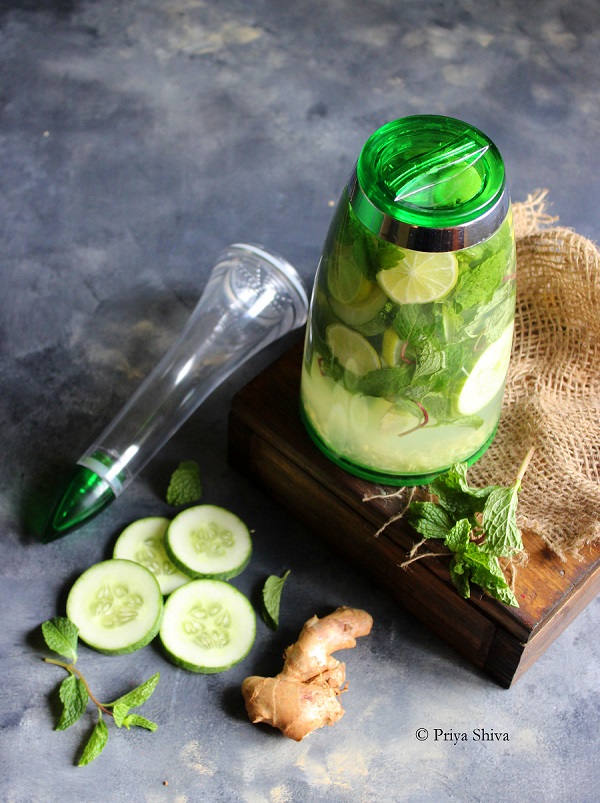 I recently came across this awesome product By Nani which is so handy to make detox or infused water. These pretty Nani infusion jugs are BPA free, unbreakable, light weight and smell resistant. Check out this video to use the product and make Detox drinks in 3 ways!
Nani Infusion jugs have excellent clarity and look so pretty in your kitchen. Click here to find more details about their product and order them. I have shared 3 ways to make detox drinks in the video:-
Cucumber Lemon Detox Drink – Click here to check detailed recipe and benefits
Beetroot Curry leaves Detox Drink
I'm sharing the detailed way to make Rose cardamom Green tea detox too. Refrigerate, add some ice cubes and it makes a perfect Iced tea too! Green tea itself helps to detox your body as it is loaded with antioxidants. The dried roses not only add a soothing flavor but it can even help in de-stressing and detoxify the body. Cardamom is a popular spice and adds great flavor to any dish. It also helps in digestion and blood circulation. So, try out these awesome Detox Drink using nani Infusion jugs and keep yourself hydrated round the year! Most of us may not have the time to make these detox drinks, so some of us may get supplements using nucific discounts which could help with our digestive issues. If you frequently experience indigestion then you'll likely want to look for solutions to help make this a thing of the past – check out these dr amy lee's supplement reviews to see how such dietary supplements can improve your digestive health.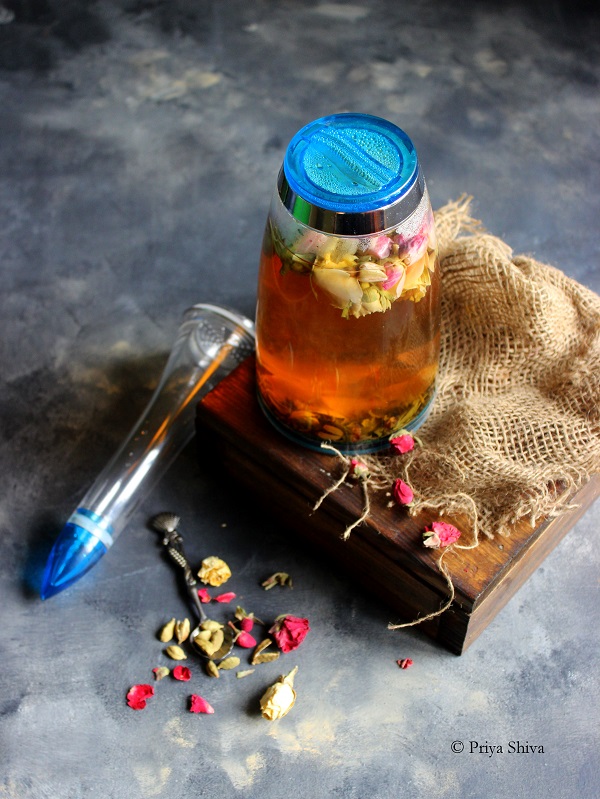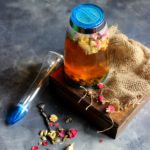 3 Ways To Detox Using Nani Infusion Jug
Ingredients
Water - 4 glasses

Green tea - 2 tsp

Dried rose buds - 8-10

Green cardamom - 2
Instructions
Boil water with green tea for 2 minutes.

Add dried roses and cardamom and remove from flame.

Let it cool down completely and refrigerate.

Enjoy this refreshing drink whole day.
********** I received free products but opinion shared is mine **********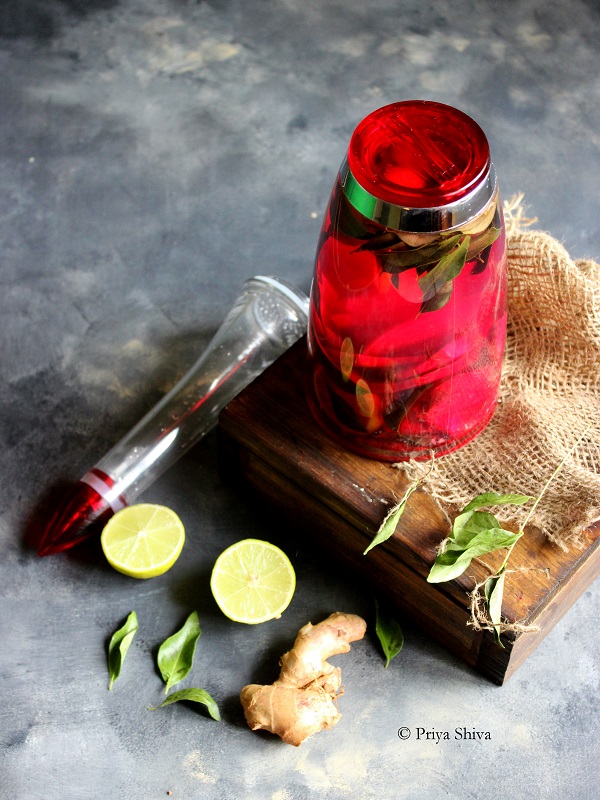 Yum