Warmer days are here and you can hear me and my family scream for ice cream. So, I decided to make Dulce De Leche Banana Nutty Ice Cream today. Guess what? It turned out to be one of the yummiest ice cream I have made till date.  I can say that as my family asked me to make it again! Well, who can say no to an ice cream loaded with dulce de leche :)..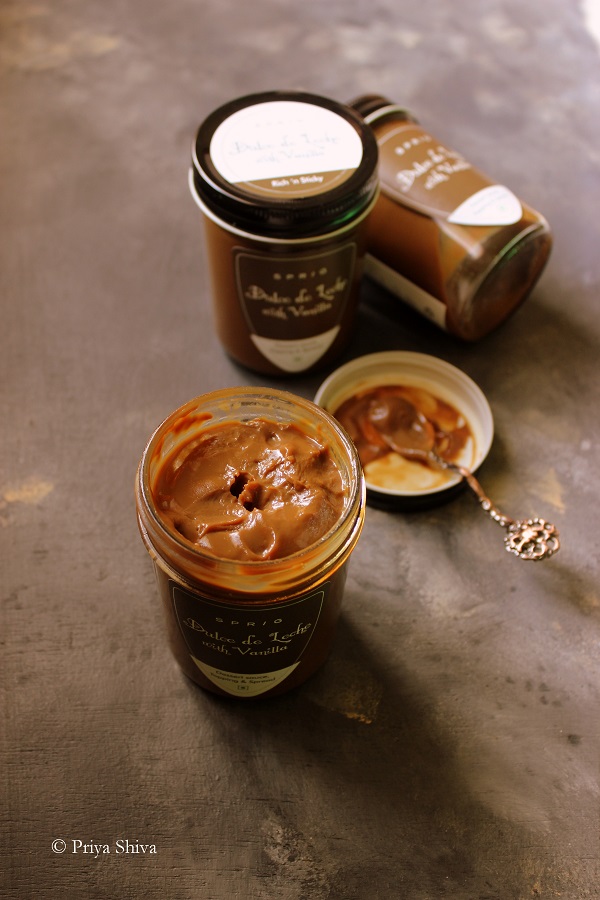 I recently received these dessert toppings from Sprig. I'm in love with the gourmet products of Sprig and more so with salted caramel and dulce de leche. I have already shared few recipes using Sprig dessert toppings like Salted Caramel Banana Biscuit Pudding, Dulce De Leche Nutty Puffed Rice Balls, Salted Caramel Coconut Banana Pancakes, Dulce De Leche Coconut Burfi.
You can enjoy these dessert toppings too. Click here to know more!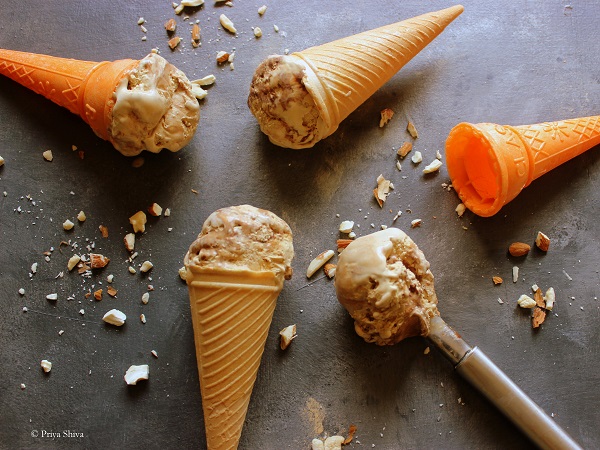 Did I tell you all that making this Dulce De Leche Banana Nutty Ice Cream is very easy? Yes, all you need are these three ingredients – Banana, Sprig Dulce De Leche and a cup of mixed nuts. No need for cooking or ice cream maker too! You can even ask your kids to make it for you. It is even more fun when your kids give you a helping hand in the kitchen and they get the satisfaction of making something delicious. So, check out the recipe, get the ingredients and enjoy this ice cream. I scream, you scream, we all scream for Dulce De Leche nutty ice cream!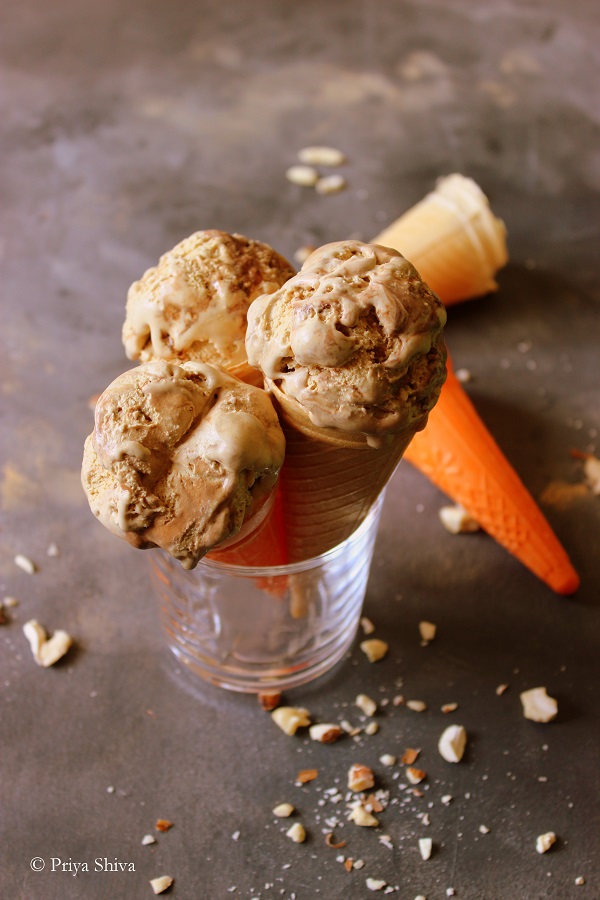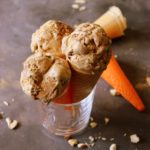 Dulce De Leche Banana Nutty Ice Cream
Ingredients
Ripe Banana - 4

large ones

Dulce De Leche - 1 cup

Mixed nuts - 1 cup

broken almonds, walnuts, cashews
Instructions
Peel the bananas, chop and freeze them for 2 hours.

Remove from the freezer and blitz it in your food processor to puree it.

Transfer pureed banana in an aluminium ice cream box.

Add dulce de leche and nuts and give a quick stir.

Freeze it again for 2-4 hours and serve.
***This is a sponsored post but all opinions shared are mine after trying the product***
Yum