Romance starts in the kitchen for this Valentine. Food and romance are perfect partners. So, I'm planning to start the day with Salted Caramel Coconut Banana Pancakes for breakfast. Love is the food for life and all you need is sugar and spice to make it worthwhile.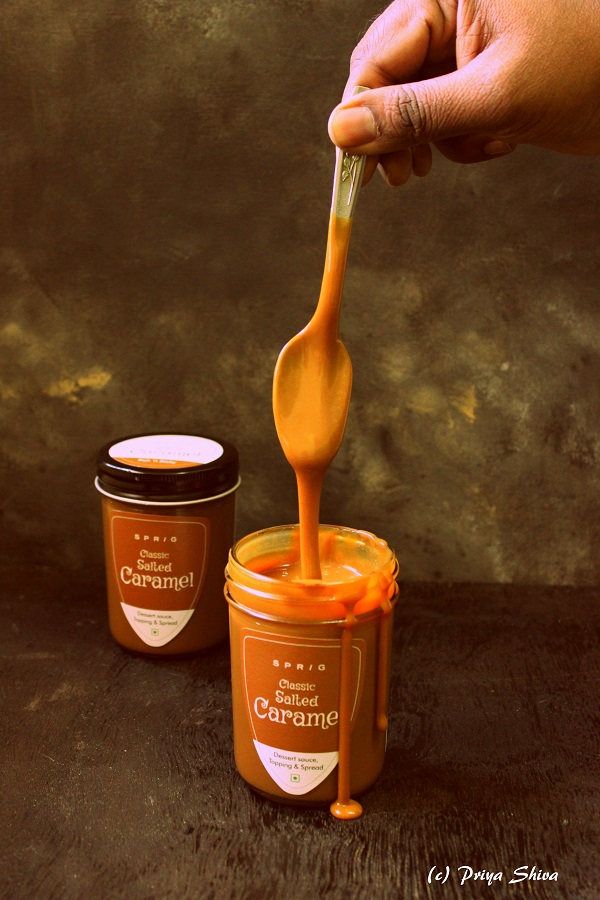 I recently received dessert toppings from Sprig and wanted to immediately try Salted Caramel.  All I wanted to do was dip my finger into the jar and finish the whole jar. The rich, luscious Salted caramel is too good to resist!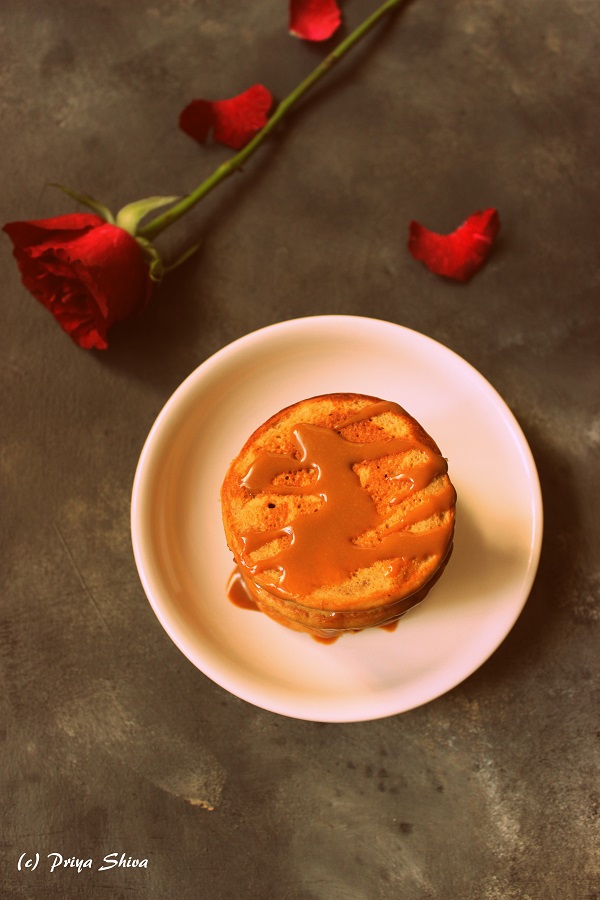 So, I finally made  Salted Caramel Coconut Banana Pancakes and my family loved it. I surprised my husband with breakfast in bed and we totally enjoyed our Sunday by being lazy and spending time together. So, what are you waiting for? Order Salted Caramel from Sprig today and make these pancakes for breakfast. Click here to place your order at Sprig. 
It is the season for love and perfect time to indulge is something delicious with your loved ones.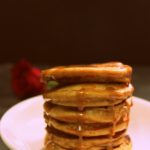 Salted Caramel Coconut Banana Pancakes
Ingredients
Whole Wheat flour - 1 cup

Milk - 1+1/2 cup

Salted Caramel - 3/4 cup

Freshly shredded coconut - 1/2 cup

Banana puree - 1/2 cup

vanilla extract - 1 tsp

Baking Powder - 2 tsp

Vegetable oil - 2 tsp

Butter - 2 tbsp
Instructions
Just mash ripe bananas to make banana puree.

Sift wheat flour and baking powder into a mixing bowl. Add vegetable oil, milk and mix it well.

Now add 1/2 cup salted caramel, banana puree, coconut, vanilla extract and mix it well to make a smooth batter. You can add more milk if you feel the batter is too thick. Keep it aside for 10 minutes.

Heat a non-stick griddle/pancake pan for a minute. Drizzle little butter over the pan.

Lower the flame and pour a ladle full of batter. Do not spread too much or they will not be fluffy and let it cook on low flame. You will see holes forming and color changing on edges.

Carefully flip it to the other side and let it cook a minute on low flame.

Serve it warm topped with more Salted caramel. 
****This is a sponsored post but all opinions shared are mine after using the product*****
Yum