I love baking cookies and thumbprint cookies with jam or marmalade is one of my favorite. So, I decided to bake these Ginger Marmalade Coconut Thumbprint Cookies today. The cookies turned out to be so good that I had to share the recipe with you all..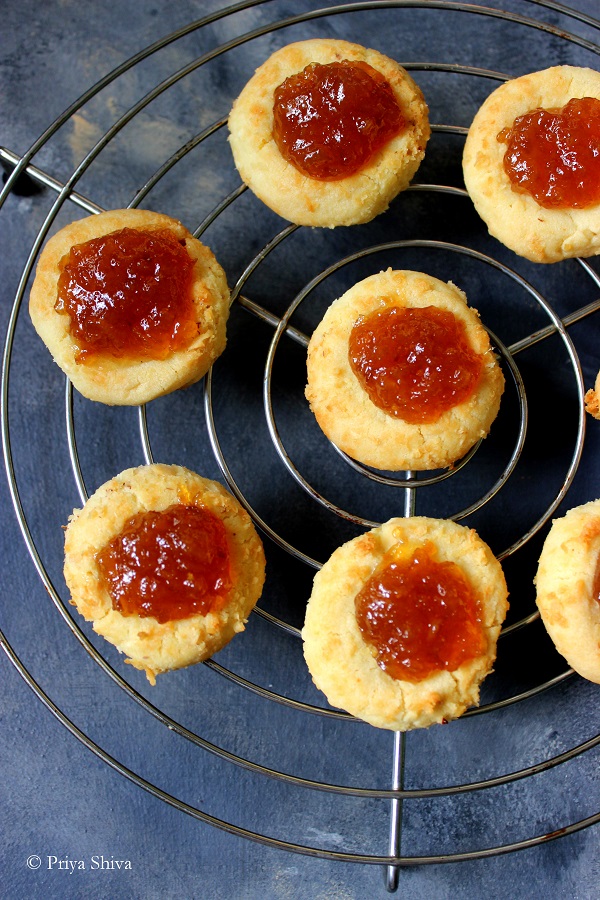 I love sprig products and you will remember the caramel pancakes and Dulce De Leche Ice cream recipe which I shared earlier using their product. Sprig has recently launched Ginger Marmalade with a twist of lime in it and it is simply mind blowing! The marmalade is made with young, tender gingers and it has an added freshness from green limes. These cookies turned out to be so good only because of the delicious Ginger marmalade by Sprig.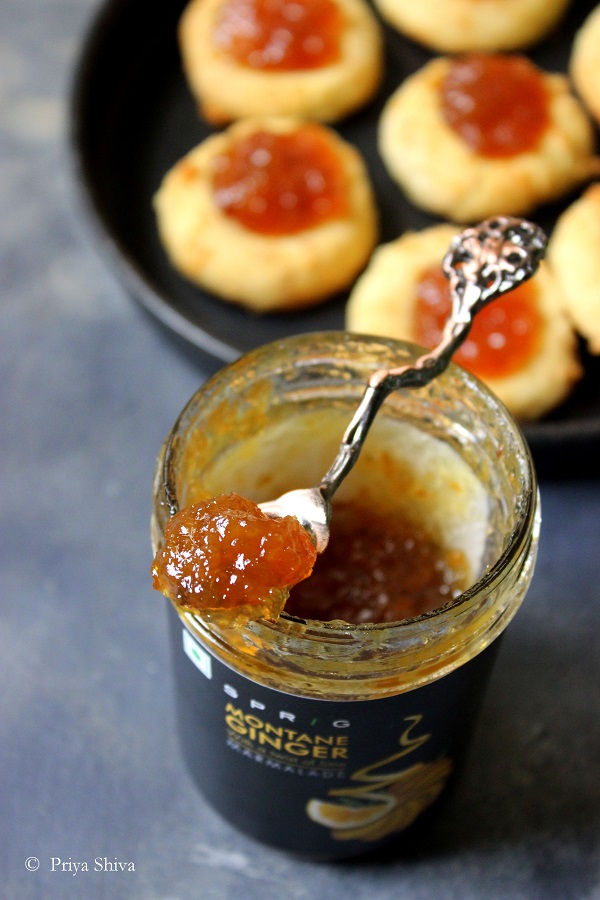 So, coming back to today's recipe for Ginger Marmalade Coconut Thumbprint Cookies.. These cookies are loaded with ginger marmalade with a twist of lime. These cookies are heavenly with coconut in it. It is so easy to make that even you kids can help you. So, check out the recipe and enjoy these cookies with your favorite beverage.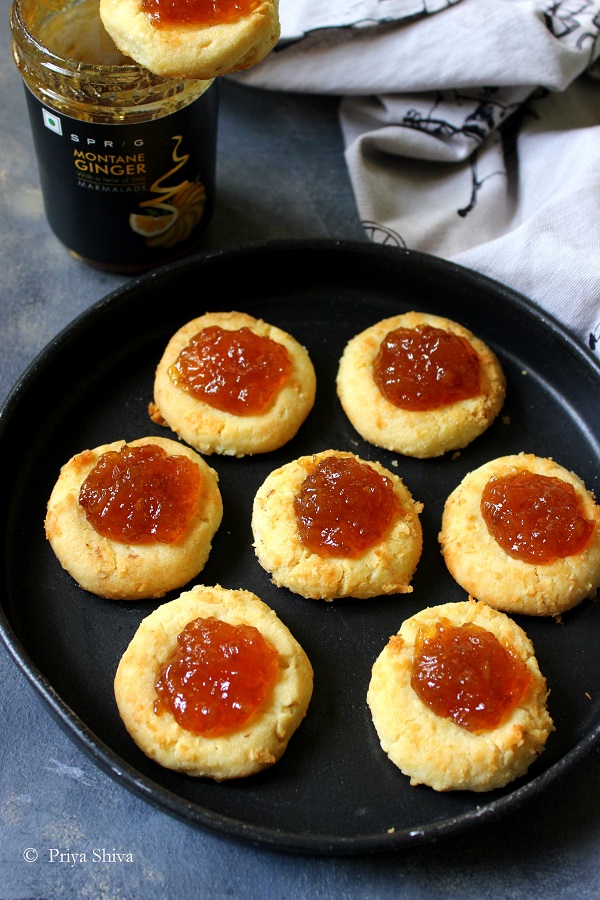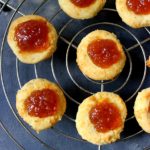 Ginger marmalade Coconut cookies
Ingredients
All purpose flour/maida - 1 cup

Unsalted Butter - ½ cup

Icing Sugar - 1/2 cup

Vanilla Essence - ½ tsp

Salt - 1/8 tsp

Milk - 2 tbsp

Fresh shredded Coconut - 1/4 cup

Sprig Ginger Marmalade - 1/4 cup
Instructions
Sift all purpose flour and keep it aside.

Add butter, vanilla essence and sugar in a bowl and beat it well till its fluffy.

Now add all purpose flour, salt and combine. You can 2 tbsp milk if you feel the dough is very stiff.

Refrigerate the dough for 30 minutes.

Preheat oven at 180 °Celsius.

Take a small portion of dough, make a small ball of it, roll it in shredded coconut and flatten it gently with your thumb in the center of the cookie and place it on cookie tray. Keep at least 1/2 inch distance between each cookie.

Set the timer for 15 minutes and place the cookie tray for baking at the same temperature.

When the edges start turning light golden brown, remove from the oven and place them on wire rack for cooling. Top the cookies with ginger marmalade when the cookies are warm itself.

Store it in an airtight container when they have cooled down completely.
Recipe Notes
My cookies took 18 minutes. Make sure the butter is at room temperature.
Yum