I recently received this bottle of Dulche De leche from Sprig. I wanted to try out something different with it and finally decided to make Dulce De Leche Nutty Puffed Rice Balls. They turned out to be a crunchy snack which I can munch on any time!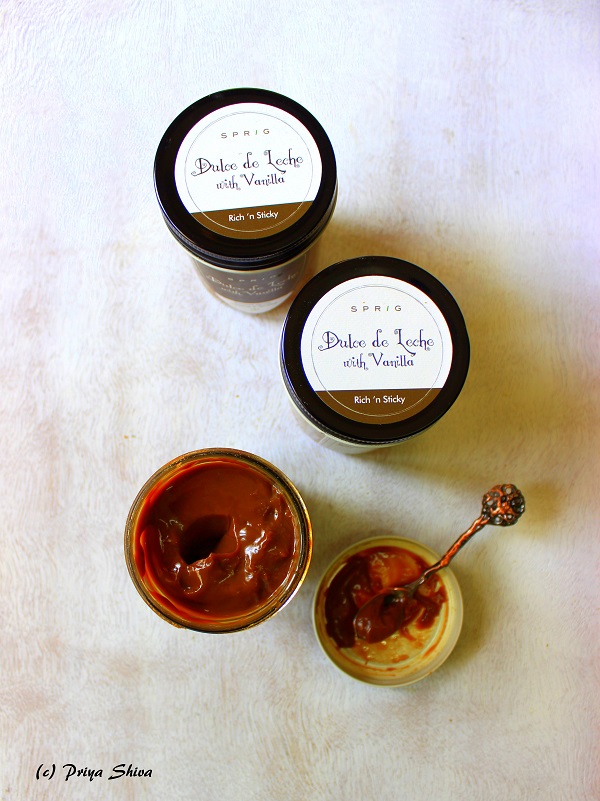 Sprig Dulche De Leche is rich and sticky as it states on the pack. You can use it as a topping on cakes, cupcakes, pancakes and sinfully indulge in it. I loved the fact that it has Vanilla in it. So, you do not need any other extra flavoring. Click Here to order your bottle from sprig.
I have earlier posted Salted Caramel Coconut Banana Pancakes using Sprig dessert topping. I'm sharing yet another easy recipe today and you will love to munch on these Dulce De Leche Nutty Puffed Rice Balls. So, check out the recipe, make your own batch and enjoy!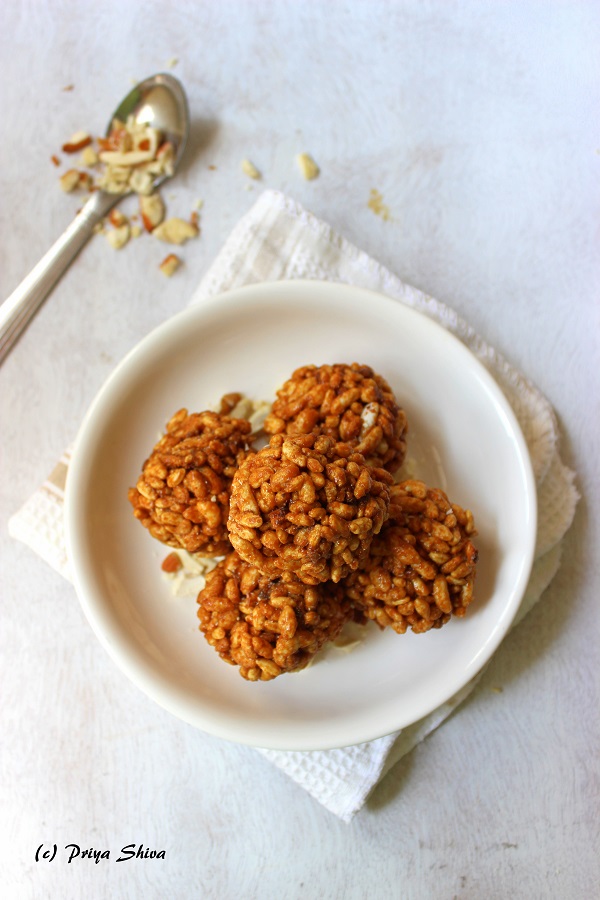 Dulce De Leche Nutty Puffed Rice Balls
Author:
Prep time:
Cook time:
Total time:
Ingredients
Puffed Rice – 2 cups
Mixed nuts – 1/2 cup (broken almonds, walnuts, cashews)
Butter – 3 tbsp
Sugar – 1/4 cup
Dulce de leche – 1/4 cup
Instructions
Add 1 tbsp butter in a frying pan and roast nuts for 2 minutes. Remove from the pan.
Add 2 tbsp butter and sugar in pan and keep stirring for 2 minutes or till it thickens. The color will change to light brown.
Now add dulce de leche and keep stirring for 2 more minutes.
Remove the pan from the flame and let it sit for a minute.
Now add add puffed rice and roasted nuts. Stir lightly to combine.
Grease your hands with butter and start making balls when it is warm itself.
****This is a sponsored post but all opinions shared are mine after using the product*****
Yum