Ice cream is the most loved dessert around the world. We all can eat an ice cream in any season and nothing stops us even in winters. I scream, you scream, we all scream for some ice cream! My all time favorites are Chocolate Ice cream, Mango Ice Cream and any nutty ice cream. So, I'm going to share a recipe for some Pistachio Vanilla Ice cream today.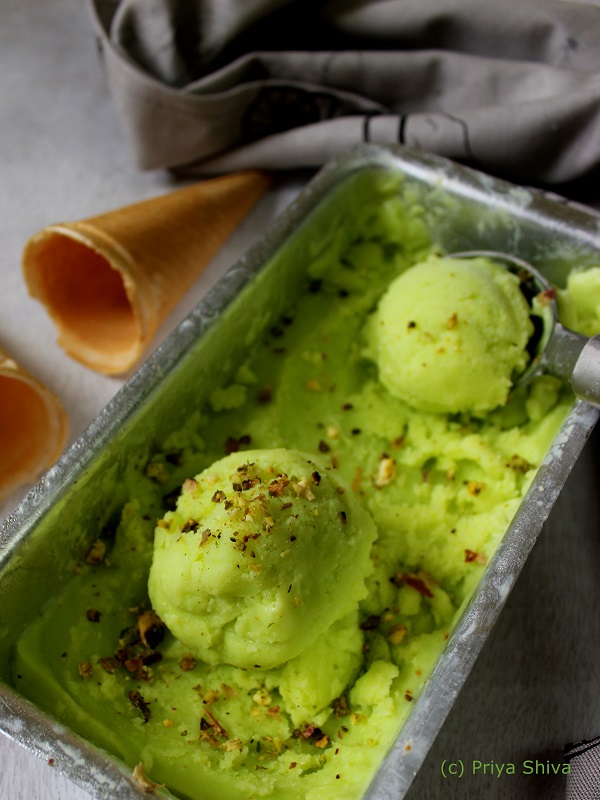 I remember the good old days when I was in school. I would wait for this ice cream vendor cart to come in the evening. The Ice cream seller will have a bell in his cart which will ring tin-ting and we would know that he has come. It was no fancy Ice cream as I don't even remember the name but it was simply delicious. I would always prefer taking an ice cream in a cone and somehow end up breaking the end of the cone before I can finish. I would end up having the ice cream on my hands, dress and make a mess. Well, who cared about it as I was busy enjoying a nice creamy ice cream :)..
Coming back to today's recipe..You don't need any ice cream machine to make this creamy Pistachio Vanilla Ice Cream. Just few ingredients and you can make this ice cream in no time. So, sharing the recipe for Pistachio Vanilla Ice Cream today remembering the good old days…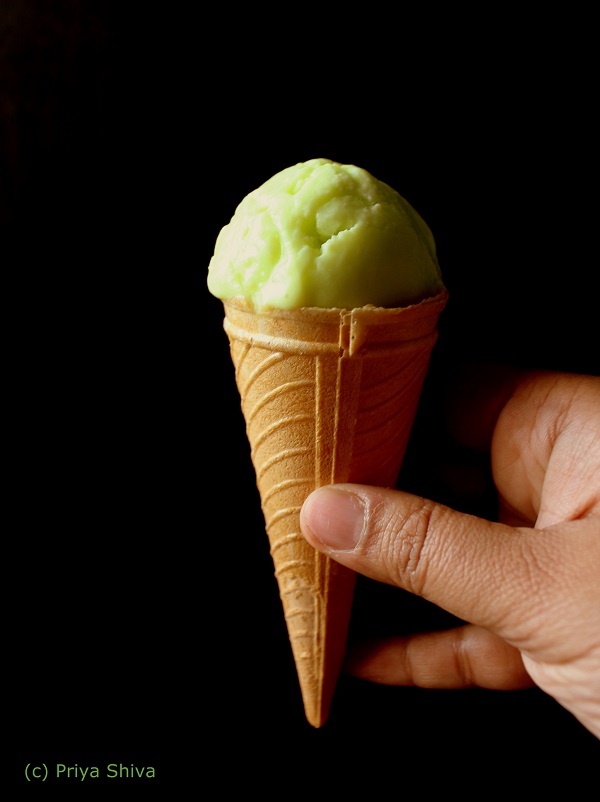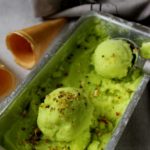 Pistachio Vanilla Ice Cream
Ingredients
1/2

cup

Pistachio

crushed

1

cup

Sweetened Condensed Milk

2+1/4

cups

Fresh Cream

1/8

tsp

Green Food Color

2

tsp

Vanilla Extract

1/4

cup

Milk
Instructions
Whip the cream till it is light and fluffy.

Mix food color in milk and boil it for 2 minutes. Let it cool down completely.

Combine fluffy cream, condensed milk, crushed pistachios, vanilla extract and boiled milk.

Pour the content in an aluminum ice cream container. Close the container with the lid and freeze for 4 hours or until firm.
Yum