Chocolate is my favorite flavor in ice-creams and even my little boy loves it. I told my son that we are going to make some chocolate ice-cream and his whole face simply lit-up. He was so excited to help me out and pulled out the mixing bowl. It was so much fun making this ice-cream that I had to share it. I could not do justice to the texture or take a better picture as by the time I could setup the bowls and stop my son from attaching the ice-cream, it started melting 🙂 ..The bowls which I have used were recently gifted by my sweet friend Ranjani who blogs at Ranjani's kitchen. Thank you for such a beautiful and thoughtful gift. I simply loved them!!I recently crossed 400th post and I could not have done it without the support of my family and friends and each one of you who read my blog and encourage me. Now my blog holds 400 recipes and I still feel that my journey in this food world has just begun. I thank each one of you and look forward for continued support. So, sharing a simple ice-cream recipe today and hope you all enjoy it <3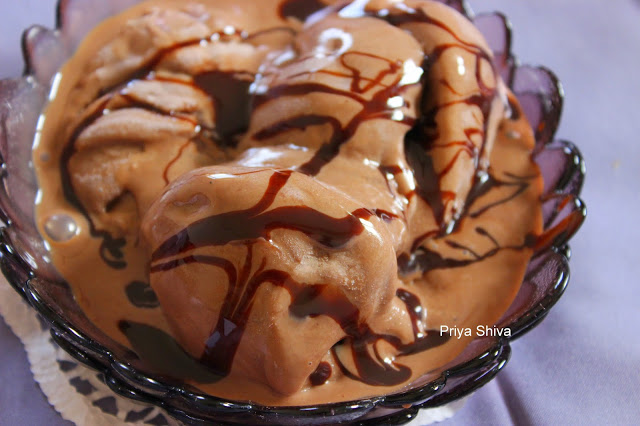 Serves – 5
Ingredients:
Condensed milk – 1/2 cup ( I used Nestle sweetened condensed milk)
Cocoa powder – 3 tbsp
Heavy cream – 1 cup
Method:
1) Sift cocoa powder in a bowl and add sweetened condensed and mix it well.
2) Whip the cream until stiff and add this into cocoa power and sweetened condensed milk mixture.
3) Mix well until combined.
4) Transfer the batter into a ice-cream box and freeze it over-night or at least 7 hours.
Enjoy this creamy ice-cream with your family and friends 🙂
tips: You can add extra 2-3 tbsp sugar if you like it to be more sweeter.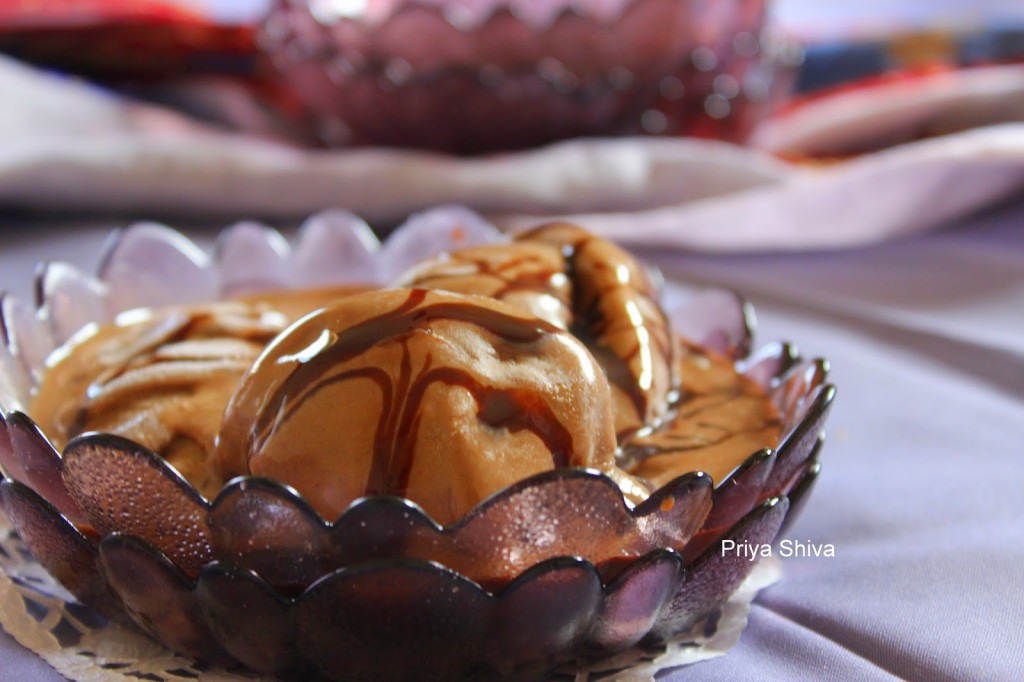 Yum