I'm sharing a recipe to make Punjabi style Sookhi Urad Dal today. It is a dry preparation of lentil blended with spices. Ural dal or better known as white lentil. It is basically black gram and looks white after the skin is removed. This dish is also known as Amritsari Sukhi dal.
I have been born and brought up in Delhi, India. Delhi is very close to Punjab state and one of the reasons that the food and culture has a major impact of Punjab state. I'm basically a foodie and love to explore vegetarian food. I learnt about this dish during my college days in Delhi. Sookhi Urad dal is a popular dish from state of Punjab and I simply love to relish it with some phulkas (flat bread). You can even serve sweet Cucumber lassi or beetroot raita with it.
So, sharing the Sookhi Urad Dal Recipe and hope you all enjoy this easy, spicy dish too!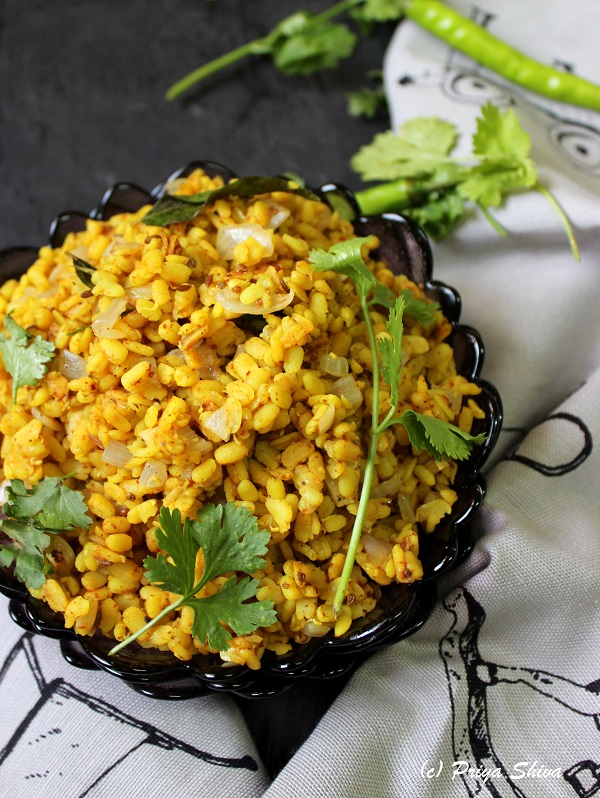 Sookhi Urad Dal Recipe
Dry preparation of lentil blended with spices!
Recipe type:
Curry, Lentil
Ingredients
Urad dal/white lentil - 1 cup
Onion - 1 (medium sized, finely chopped)
Lemon - 1 (small one)
Ginger julienne - 1 tbsp
Green chilies - 2 (chopped)
Turmeric powder - ½ tsp
Asafoetida/hing - ⅛ tsp
Cumin seeds/jeera - 1 tsp
Carom Seeds/ajwain - 1 tsp
Garam Masala - 1 tsp
Red chilli powder - 1 tsp
Salt to taste
Coriander leaves for garnishing
Vegetable oil - 2 tbsp
Instructions
Clean and soak lentil for 1 hour in some water. Drain the water.
Add lentil with 3 cups water,turmeric powder and 1 tsp oil in a heavy bottom open pan.
Once the water starts boiling, lower the flame and let the lentils get cooked till water is all soaked by lentils.. Keep stirring in between. Make sure the lentil does not turn mushy.
Heat the remaining oil in a pan. Add the asafoetida, carom seeds and cumin seeds. When the cumin seeds begin to crackle, add the chopped onions. Sauté the onions turn translucent. Add chopped green chilies, ginger, red chilli powder, garam masala powder and mix well.
Add the cooked lentil and mix well. Remove from the flame
Juice the lemon and add it in the pan and mix well.
Transfer in a serving bowl, garnish coriander leaves and serve.
Yum