I am a tea drinker for the western world, but a chai drinker for my Indian soul. The first thing I crave in the morning is a nice cup of chai and my craving for chai in the evening is no less. Tea is my soul drink and hence I was extremely delighted when I received an invitation for "Chai Tasting Event" from Chai Point. I love their tagline – India Runs on Chai. I start my day with a cup of Chai and truly believe that where there is Chai, there is enough energy to run for the whole day.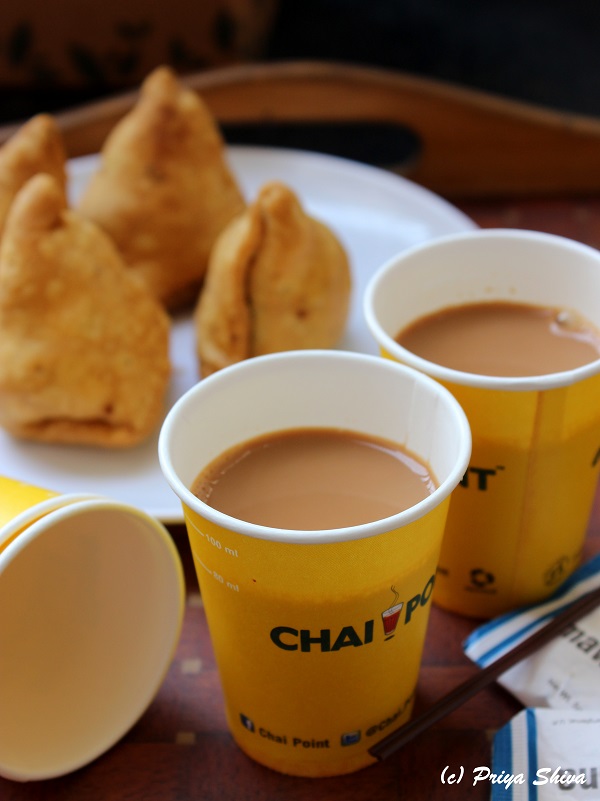 The event was organized at Phoenix Market City, Bangalore and was headed by their Chef and head of product management – Amit Arora. After exchange of pleasantries in the form of Hi (it does rhyme well with chai) with all the other team members , my "chai pe charcha" with Amit Arora ensued. As my conversation with him progressed I could feel his passion for work and warmth for Chai and realized why Chai Point is making a place in the chai market. He told me how Chai Point ensures to bring us a clean cup of Chai using fresh ingredients and made in clean environment. Amit mentioned that a very detailed study goes in for making a perfect cup of Chai with the right quality of water, TDS(totally dissolved solids), right temperature and time for brewing. Amit has simplified the process of making chai at Chai Point. They ensure that it is easy for Chai Masters to brew a perfect and consistent quality of chai across geographies. All the key ingredients used for making Chai comes in a pre-portioned package.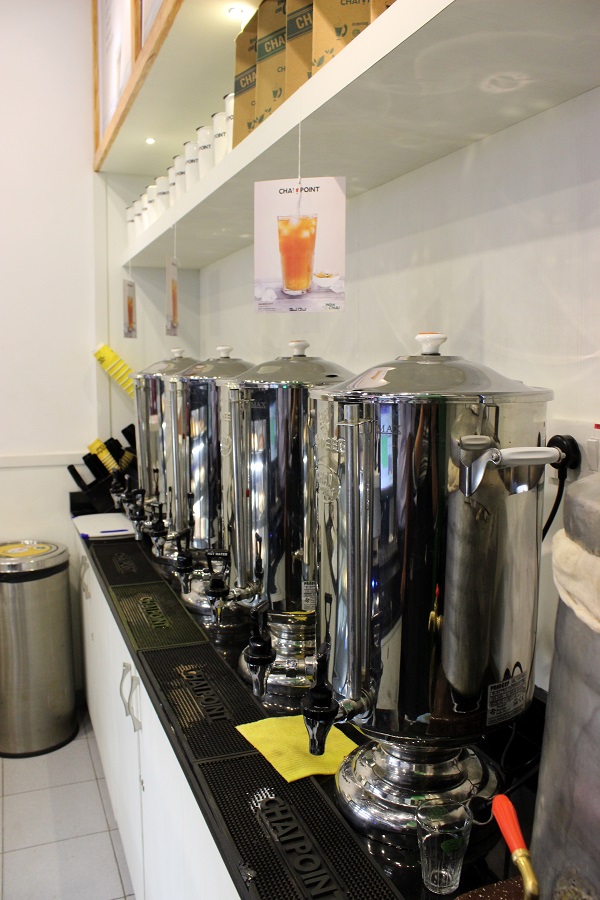 I loved the way he narrated the journey of perfect cup of Chai from Garden-to-Glass. Tea leaves are sourced from exclusive tea estates and tea companies in Assam, Darjeeling and Nilgiri. They make sure that the tea leaves are free from artificial colors and flavors. Each team member in Chai Point goes through training and certification by the  "Mountain Trail Academy".
I was further amazed and happy to hear his obsession with quality. He ensures that each cup of Chai  has the perfect blend of flavor and brewed to perfection. He informed me that they use only distilled water and sulfur free sugar at Chai Point. Only fresh ingredients and spices are used to bring the perfect flavors in your cup of Chai.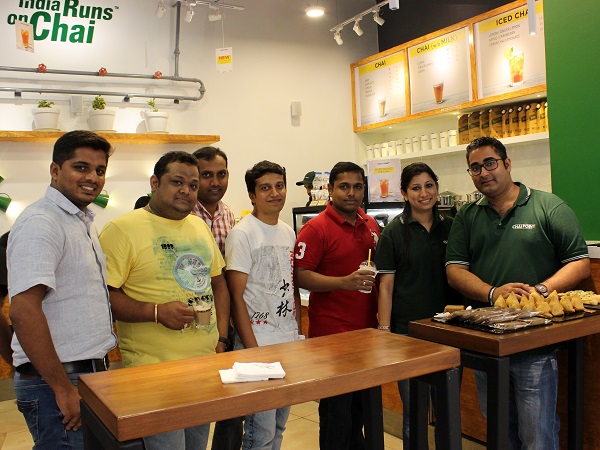 The event continued with tasting their newly launched – Dum Cloud Chai. Chai Point believes in delivering authentic Chai in an innovative way. How many of us even knew how Dum Chai is really made? Dum Chai is a strong tea, brewed in copper vessels. Amit and his team have taken it to another level by giving you a Dum Chai with a frothy milk. Does it not look beautiful? Try it at any of the outlets of Chai Point and enjoy 🙂 …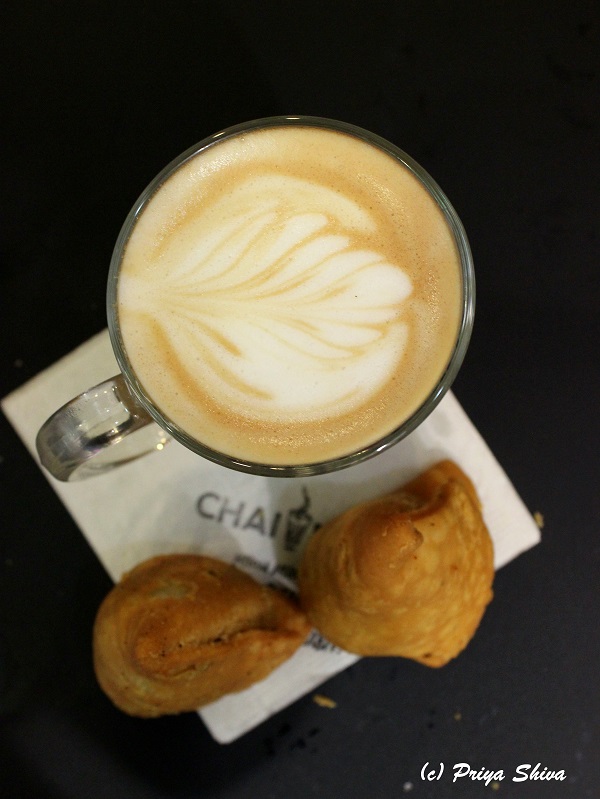 Most of us just drink a cup of chai in few minutes and rush back to our respective seats to continue what we were doing. However for me, a cup of Chai has to be enjoyed in leisure. The next drink which I tasted is all about enjoying it in leisure to beat the heat and feel fresh. Yes, I'm talking about Spiced Mango Ice Chai. I love this innovation by Amit where he has added real mango chunks and concocts the tea with subtle spices. You might even get a taste of Jal jeera drink in it! I totally loved it!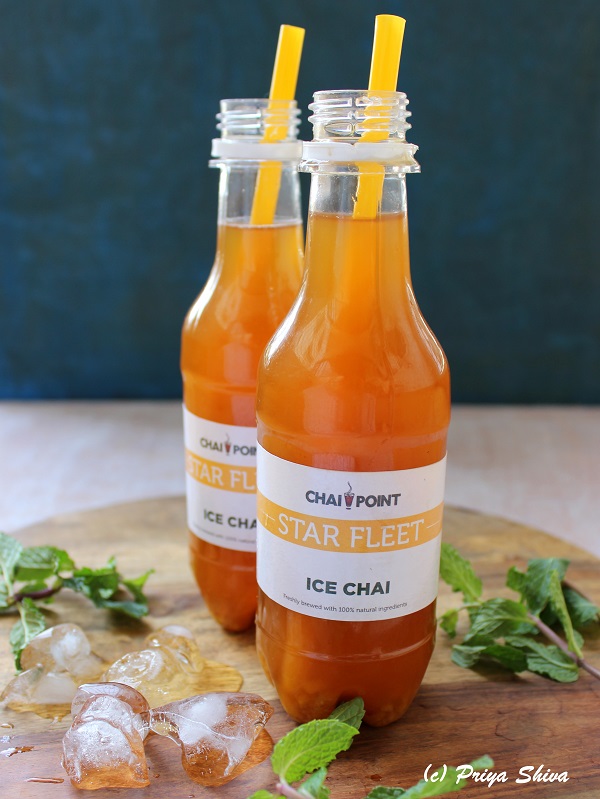 As we took a few sips, and just as I was craving for some bites with the chai , I was offered some snacks like samosa, buns, banana cake etc.  As Amit says, Snacks Made for Chai!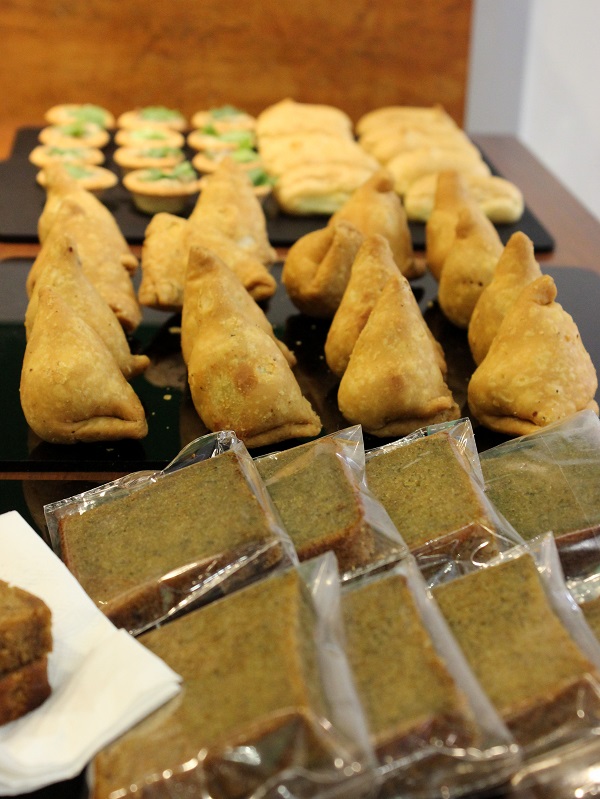 With adequate snacks taking off the olfactory fatigue , I readily jumped at the next offering of Chai Point. I have loved tea in any form and green tea is no exception.  I can't say anything else about Kashmiri Kahwah Green Tea other than, that I love, love and love it!!! The aroma is enough to draw you towards it.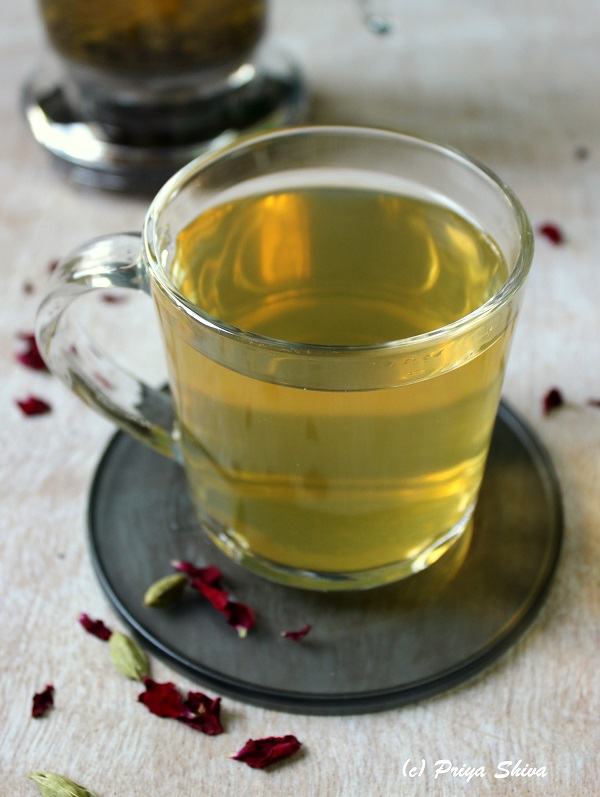 I was one of the lucky one to get a sample box of Chai Point – Kashmiri Kahwah Green Tea. Now I can make my own cup of Kahwah Green tea at home 🙂 ..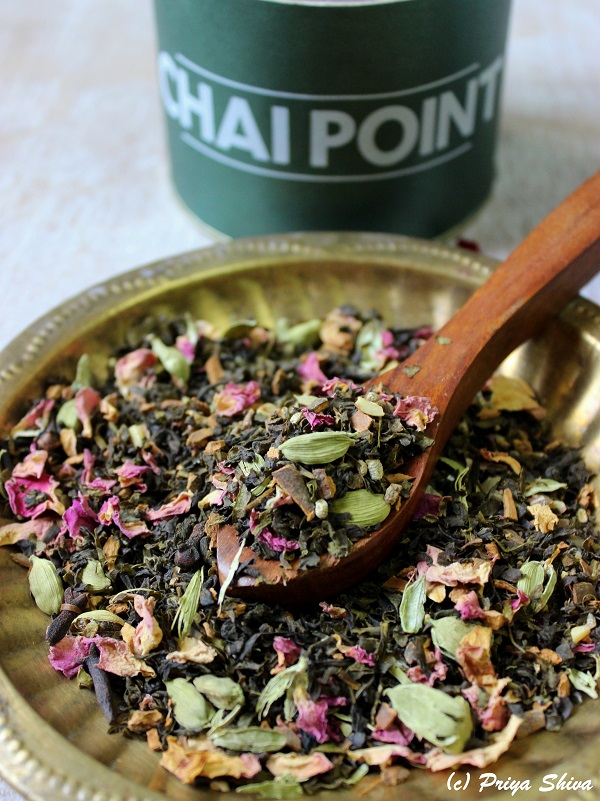 Next on the list, under the Chai in leisure league was the infused Chai range which Chai Point has to offer. This infused chai comes with real ingredients, aroma and flavors. The Rose tea has real dried rose petals and you will just fall in love with the color itself. I loved the way Amit timed the brewing process with a stop watch to bring out the beautiful color and aroma in the Infused Rose Chai. So, next time you are in Phoneix Market City for shopping, take a break and enjoy your favorite beverage @ Chai Point. No more compromising on your favorite cup of tea.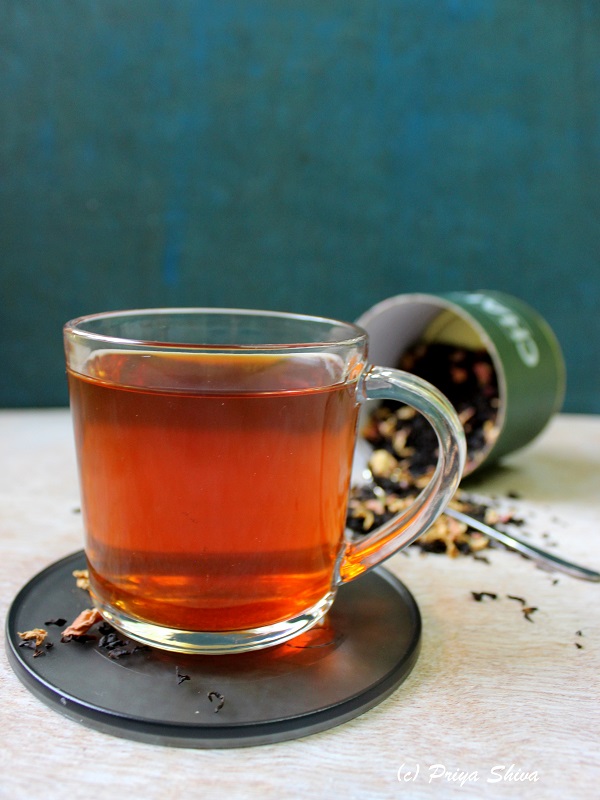 As a tea-lover I can assure you that you can get your comfort tea at Chai Point. They have outlets located in Bangalore, Gurgaon/Delhi and Pune. So do go with your friends and family to Chai Point to enjoy a specially brewed cup of Chai.
Are you thinking of a tea party at home? Then think of Chai Point! You can order for Chai and snacks through their different channels at Chai Point. The Chai gets delivered in a friendly flask which keeps it warm for hours.
As the evening came to a close , I was totally enthralled by the team at Chai Point, their professionalism , their meticulous effort that goes into every cup of chai, the variety that was offered and the commitment of the team to deliver top quality chai.
Who would have even thought that a hot cup of Chai could also be a great ice breaker. This event not only made me bond with the team at Chai point but also acknowledge the fact that  "India runs on chai" indeed.
Thank you Chai point for this wonderful event as I got to talk about and drink my favorite Chai!
******** I received a free product but the opinion shared is mine after using the product*********
Yum