Til Nariyal Mawa ladoo is a delicious sweet made with sesame seeds, coconut and dried whole milk. You can make this sweet for any special occasion especially like Ganesh Chaturthi, Diwali, Lohri etc.. I hope you all take time out to Thank God as He's the one who decides our fate and future. Let me also thank you all for being my reader, friend, guide and critics. I have made many wonderful friends during my blogging journey and it has definitely made my journey worthy..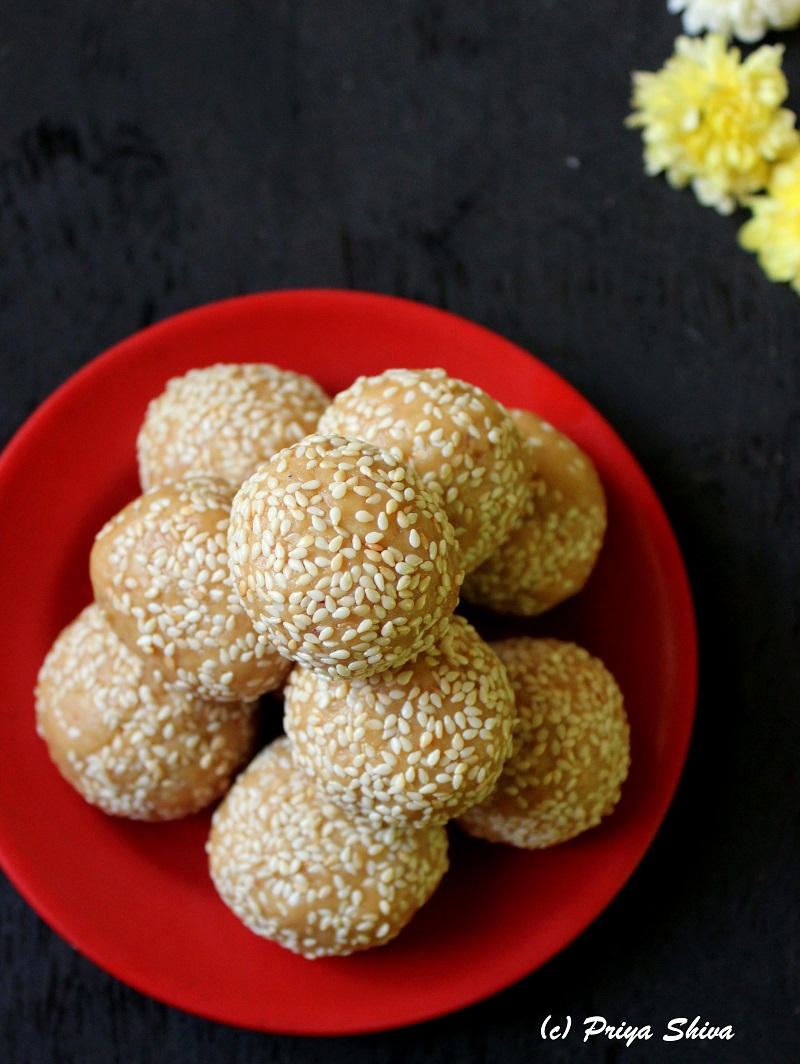 I was thinking of what to make today and decided on these Til nariyal mawa ladoos. I made them for Lohri last year and they turned out great! Lohri festival which is hugely celebrated in Punjab, India is round the corner and they make these til mawa ladoos for this festival. Lohri is celebrated on the shortest day of the year and falls on January 13th this year. It is usually confused with harvest festival makar sankranti as it is celebrated around the same time. I learnt about Lohri festival as I was born and brought in Delhi and personally learnt about festivals of Punjab from my close friends. I had a sweet shop near my house knows as "Agarwal sweets" and each year I will make sure to buy these mouthwatering til mawa ladoos. I finally decided to try them at home and my first attempt was total failure. Obviously we learn from our mistakes and I finally got this recipe from one of my friend in Chandigarh. She was sweet enough to get the recipe from her mom 🙂 ..
Ladoos are Ganesha's favorite food. These ladoos are also made on special occasions like Baisakhi festival or you can make it just to relish them..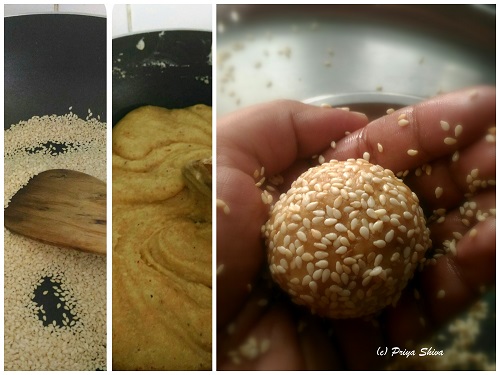 The sesame seeds are roasted and grounded which I missed in my first attempt 🙂 .. Of course you need to get your hands a little dirty while making this ladoo. The combination of coconut and flavours of cardamom take this sweet to another level. So, enjoy making this sweet and you can even try out Kaland Recipe from my blog.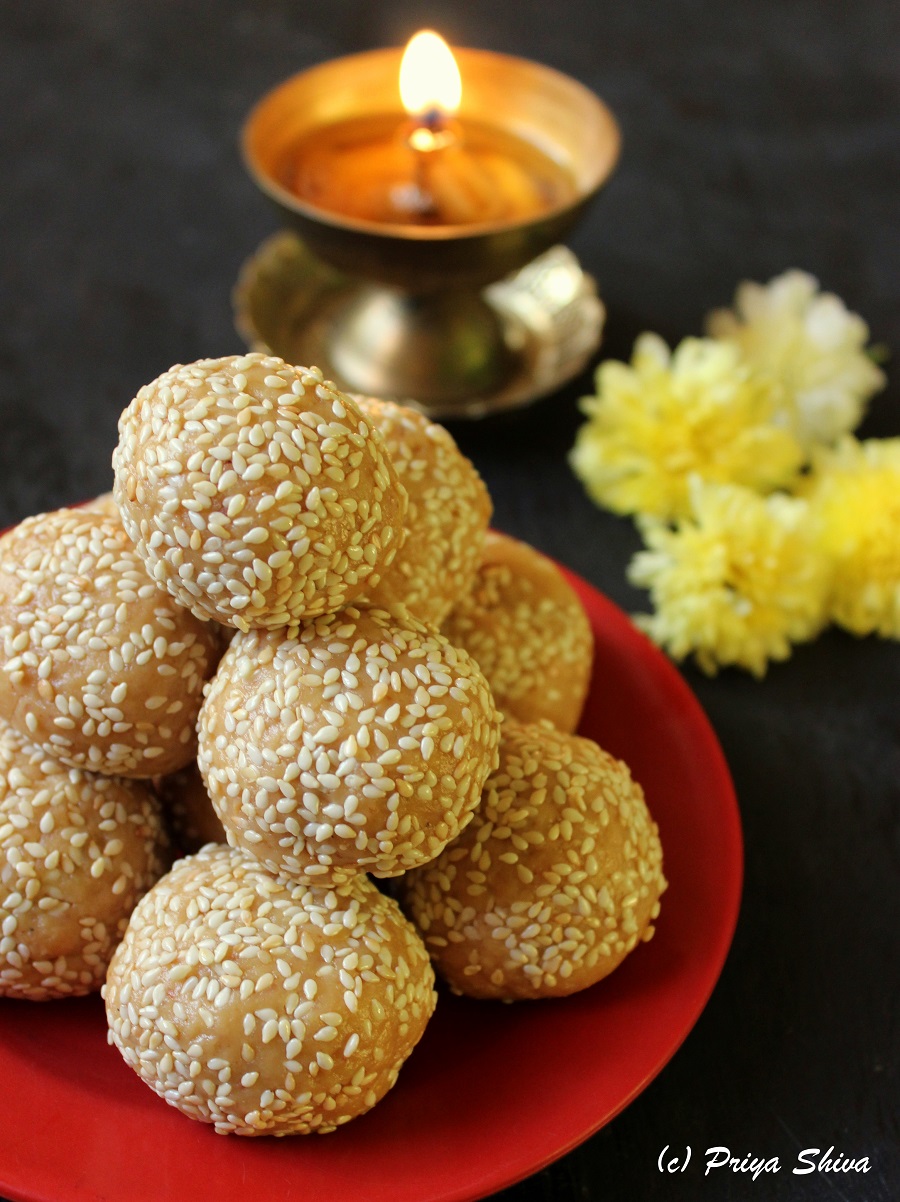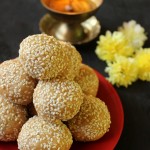 Til Nariyal Mawa Ladoo
Delicious sweet made with sesame seeds, coconut, dried whole milk and flavors of cardamom.
Ingredients
Mawa/khoa/Dried whole milk - 1 cup

Til/Sesame seeds - 1/2 cup

Freshly grated coconut - 1/2 cup

Sugar - 3/4 cup

Almonds - 10

Green cardamom - 3

Ghee - 1 tsp
Instructions
Dry roast sesame seeds in a frying pan till they are light brown color. Let it cool down completely. Divide into 2 equal halves.

Roast coconut lightly on flame for 2 minutes till they are light brown. Roast almonds and let it cool down. 

Add one portion of roasted sesame seeds with roasted coconut, almonds in your food processor and grind it make a coarse powder.

Remove seeds from cardamom pods and powder it along with sugar.

Crumble mawa and add it in a frying pan.

Keep it on low flame and cook it for 2 minutes. Keep stirring.

Now add powdered sugar, powdered sesame-coconut powder and mix well.

Keep stirring and cook for few more minutes till it starts combining and thickens like a dough.

Remove from the flame and let it cool down. When its still warm, start making ladoos.

Grease your hands with ghee, pinch a small portion and roll it in your hands to give it a round shape. Roll it in sesame seeds. Enjoy these ladoos with your family and friends! 
Recipe Notes
Roast coconut and sesame seeds on low flame or they will burn easily. Watch out consistency while making ladoos. Do not wait for it to completely dry out or they will become hard.
Yum