My little boy loves sweets and of the reasons that I decided to make, and share a Kalakand recipe today. It is a sweet dish from North India and specially made during festivals and celebrations. It's a milk sweet and usually loved by everyone. Usually the milk is boiled and thickened to make this sweet. I decided to use paneer and make kalakand an easier way. The paneer is mashed, then cooked with condensed milk. paneer gives it a grainy texture. The cardamom adds a nice aroma and flavor to the this sweet dish.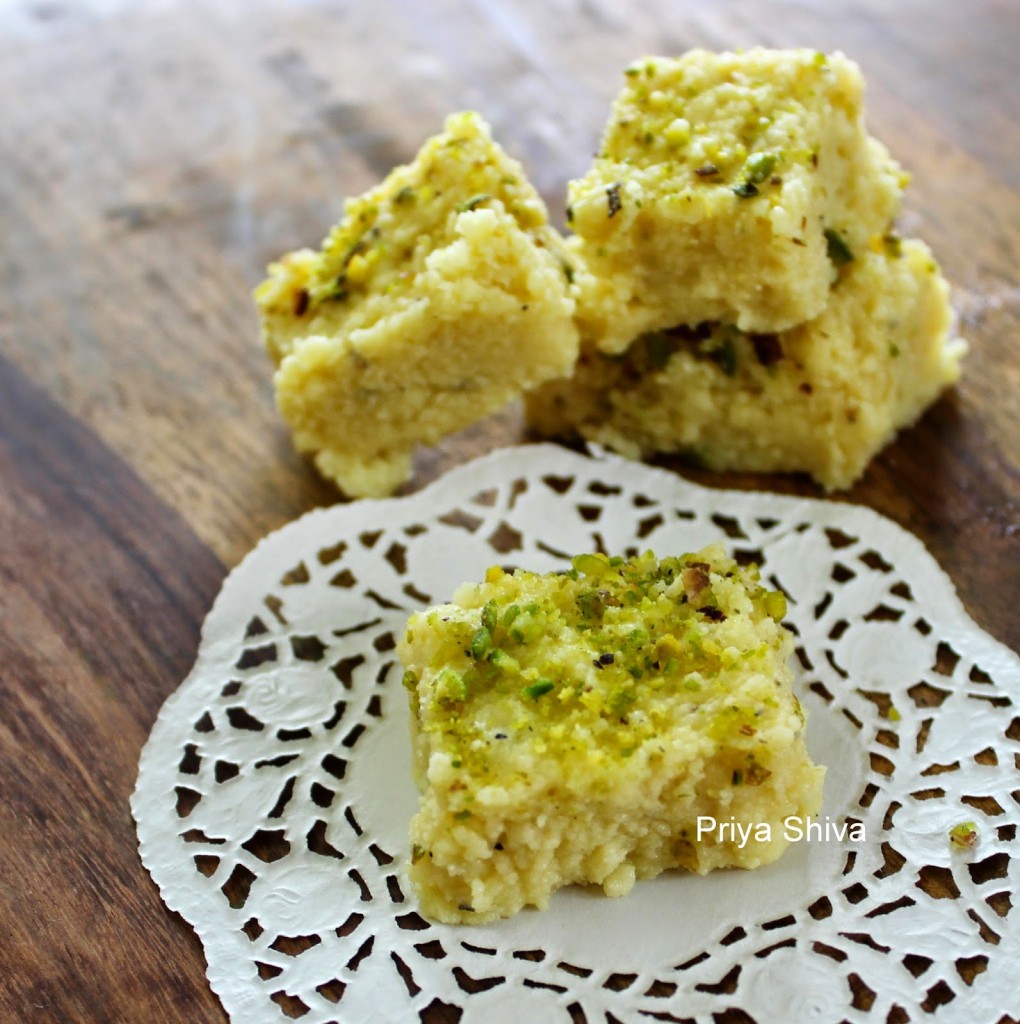 This recipe easily makes 15-20 medium size pieces of kalakand.  Do not worry if few lumps of paneer are left while mixing it with condensed milk. It will be fine while cooking it.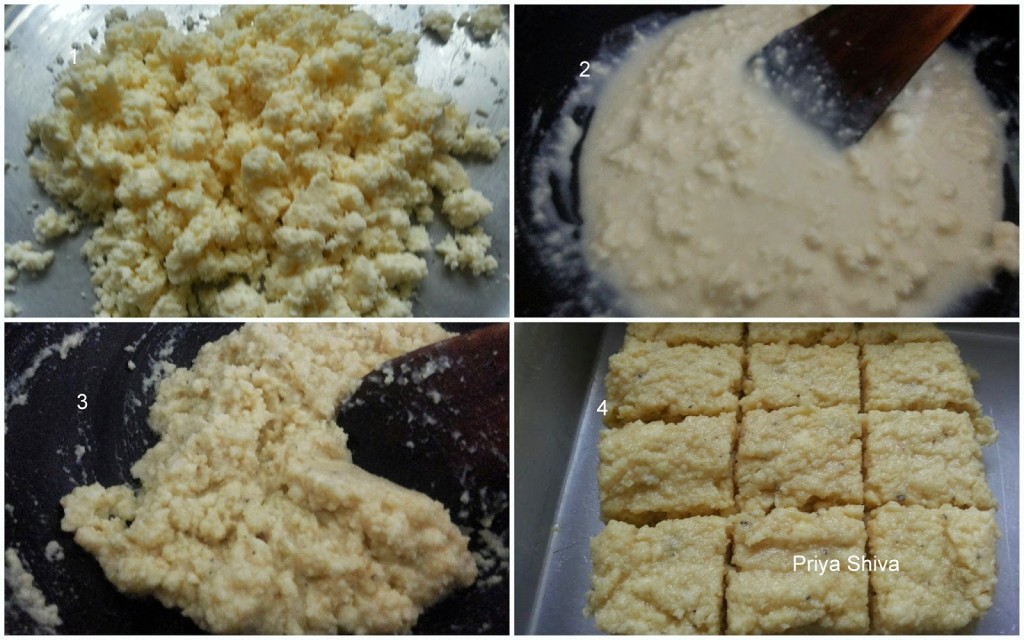 Please read complete recipe before you try it out. Its is soft, creamy and fudgy. So, sharing the Kalakand recipe using Nestle Milkmaid. Hope you all try it out and enjoy.
You can also try these Till Nariyal Ladoo recipe from my blog.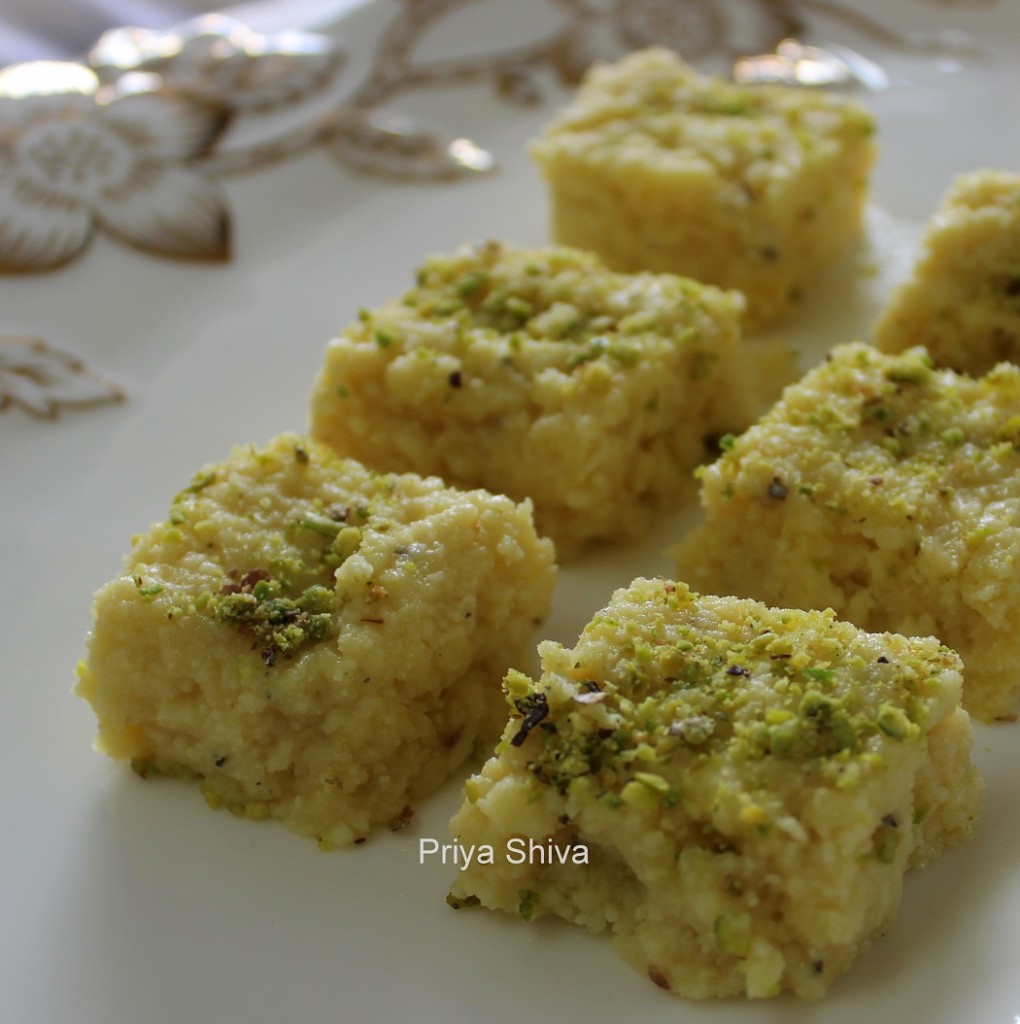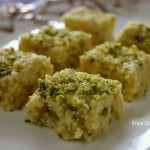 Kalakand Recipe
A delicious, soft, milky fudge made with condensed milk, cottage cheese and flavours of cardamom.
Ingredients
Sweetened Condensed Milk - 200 gm

Paneer/Cottage cheese - 250 gm

Green Cardamom - 2

Dairy Whitener/Milk powder - 1 tbsp

Crushed Pistachios - 1 tbsp
Instructions
Mash or scrape paneer and keep it ready. Remove seeds from the cardamom pods and crush it nicely.

Grease a square plate with some ghee and keep it ready.

Add milk powder, sweetened condensed milk, paneer in a non-stick pan and mix it well.

Heat the pan and cook on medium heat. Keep stirring till the mixture becomes thick.

Remove from the stove, add cardamom powder and mix it well.

Spread the mixture  on the greased plate. Sprinkle some crushed pistachios on top and when it cools down, cut into equal squares. 
Yum