I have often wondered how people manage to smile when I know they are suffering and going through deep pain. I guess that's their power and learnt that life is only worth living with a big smile. This needs lot of work, perseverance and patience but I have decided to apply it in my life. I made this Bread halwa to bring a smile on my son's face..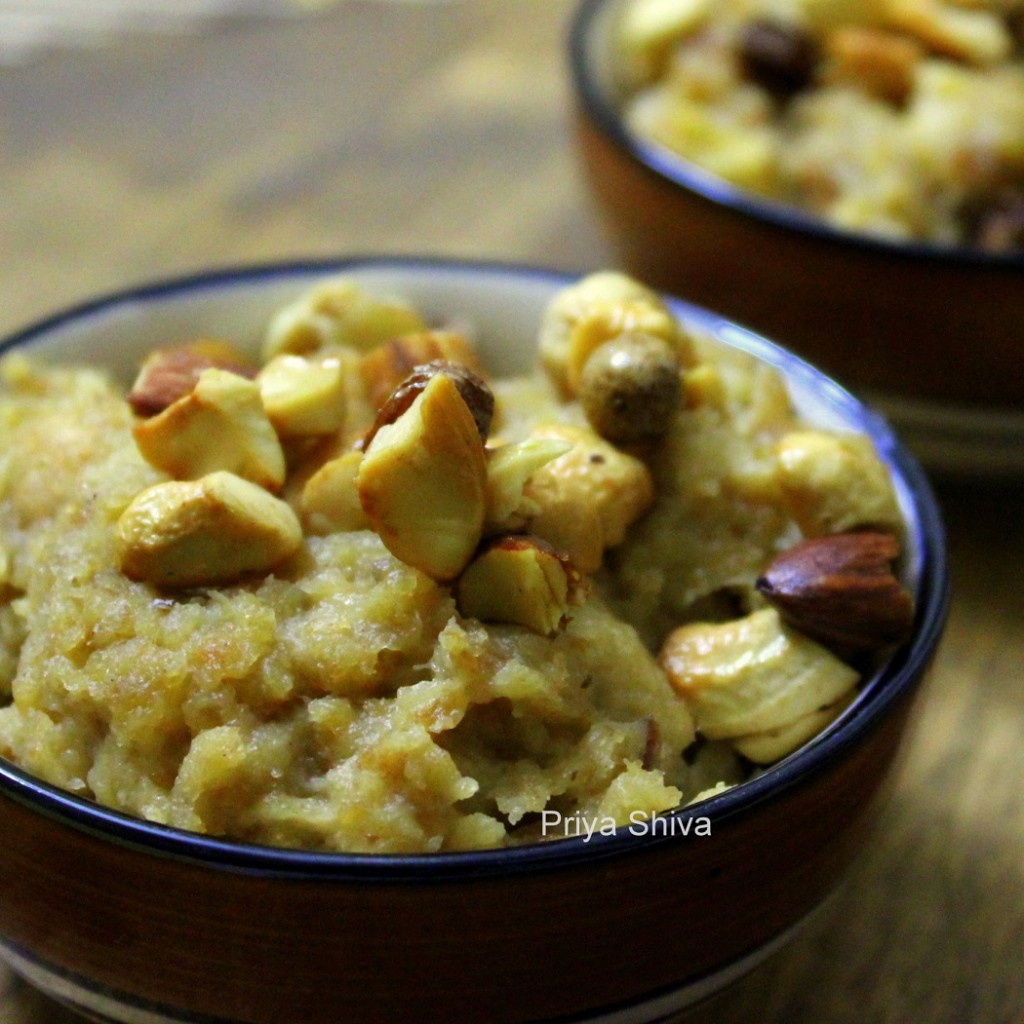 I saw few bread slices in my pantry and was wondering what to make for my son as a quick evening snack. He loves sweet things and I usually love treating him with dessert once he's back from school and finishes his lunch. I made this simple bread pudding and nothing could beat the happiness which I got just seeing my son smiling. So, sharing a recipe for Bread halwa which takes hardly 15 minutes of your time to put together and you can enjoy with your family.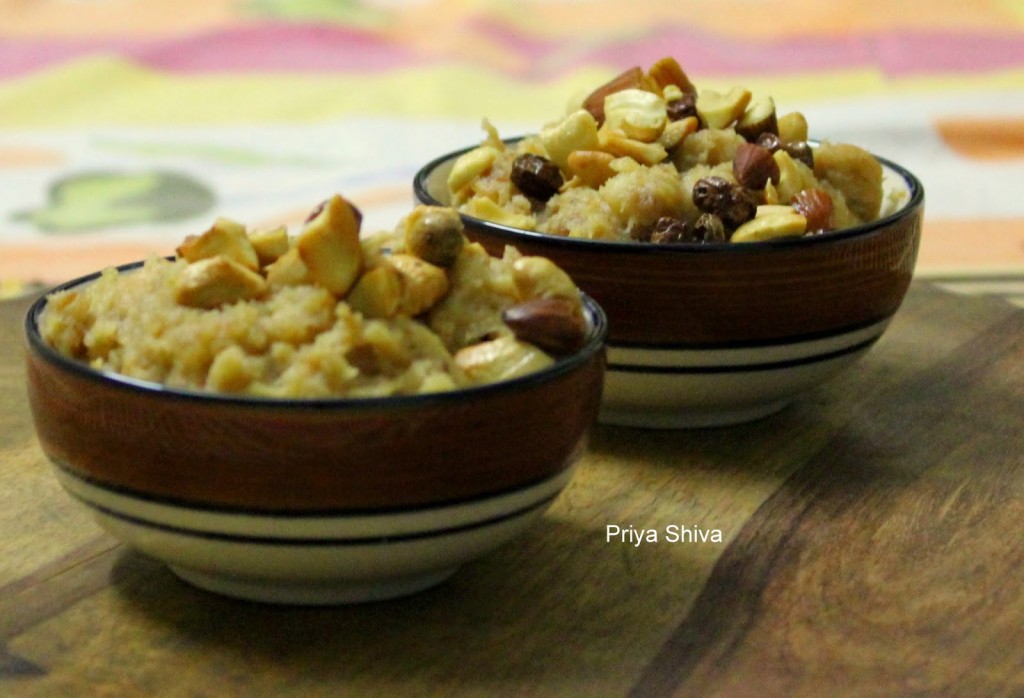 Bread Halwa Recipe
Author:
Prep time:
Cook time:
Total time:
Ingredients
Wheat Bread slices – 3
Milk – 1/4 cup
Ghee/Clarified Butter – 3 tbsp
Powdered sugar – 1/4 cup
Green cardamom powder – 1 tsp
Broken Mixed nuts (cashews, almonds, raisins) – 2 tbsp
Instructions
Add 1 teaspoon of ghee in a frying and fry nuts on low flame till they turn light brown. Transfer it in a bowl and keep it ready for garnishing
Remove sides of the bread and cut the bread slices into small pieces.
Fry the bread pieces in 2 tbsp ghee for few minutes.
Add milk and powdered sugar and mix it well. Mash the bread with the help of ladle.
Add green cardamom powder and few fried nuts and mix it well.
Add remaining ghee and remove from the flame. Transfer in serving bowls. Garnish with fried nuts and serve.
Notes
You can use any type of bread.[br]You can adjust sweetness according to your taste.
Yum