It has been an exciting week with preparations, baking and celebrating Xmas. I started my Xmas preparations with baking some Jam Thumbprint Cookies. They are so easy to bake and absolutely delicious. You can even ask your kids to help you.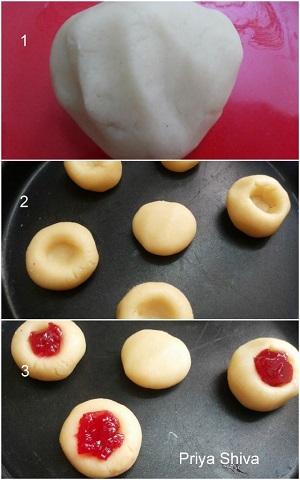 My little boy loves jam and I usually make some home-made jam which he can enjoy with bread, parathas, etc. So, these jam-filled buttery shortbread Cookies are my little boy favorite and cookies are Santa's favorite too.  These are easy, egg-free and made with home-made strawberry jam. (Click here for Jam recipe)
I just tweaked the shortbread cookies shared earlier. So, sharing a step-wise recipe and Wish you all a Merry Xmas!!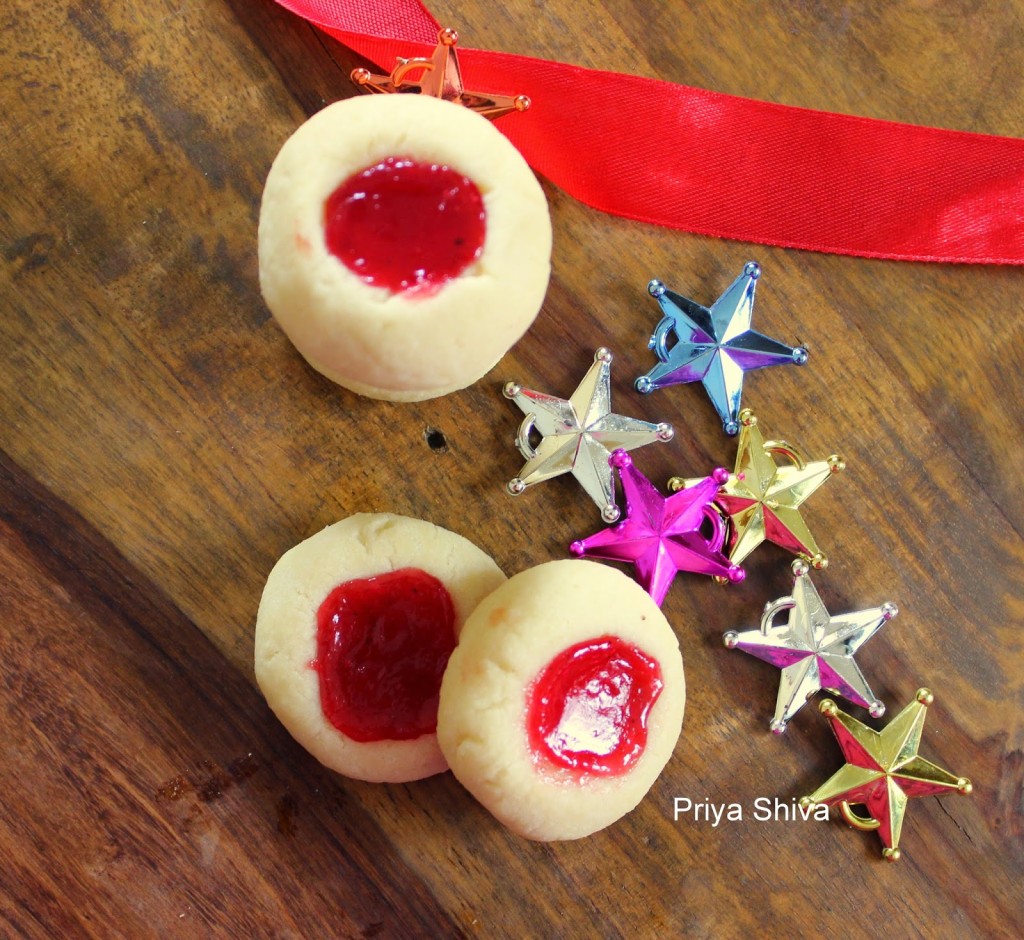 Jam thumbprint Cookies
Author:
Prep time:
Cook time:
Total time:
Easy to make Eggless Jam thumb-print cookies!
Ingredients
All purpose flour/maida – 1 cup
Butter – 1/2 cup
Powdered Sugar – 1/4 cup
Vanilla Essence – 1/2 tsp
Milk – 1 tbsp
Home-made Strawberry Jam – 1/4 cup
Instructions
Sift all purpose flour and keep it aside.
Add butter at room temperature and sugar in a bowl and mix well.
Now add all purpose flour, milk, salt, vanilla essence and mix well with your hands to make a soft dough. You can add more milk if you feel the dough is very stiff.
Take a small portion of dough and flatten it gently with your thumb in the center of the cookie and place it on cookie tray.
Keep at least 1 inch distance between each cookie. Fill each cookie with some jam.
Preheat oven at 180 °Celsius.
Set the timer for 12 minutes and place the cookie tray for baking at the same temperature.
When the edges start turning light golden brown, remove from the oven and place them on wire rack for cooling.
When they have completely cooled down store them in an air-tight container.
Notes
My cookies took 15 minutes as it depends on the size.[br]I have filled them with home-made strawberry jam, but you can fill the cookies with your choice of jam.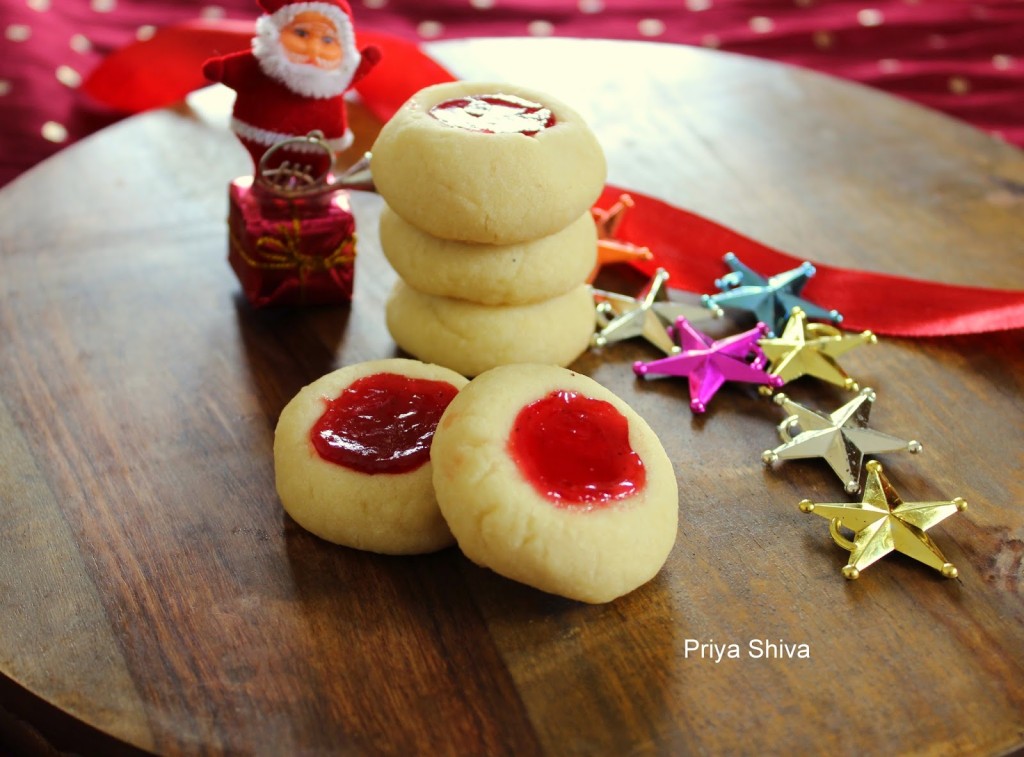 Yum