Uppu cheedai is a savory snack made for janmashtami. Krishna Janamashtmi, the birth of Lord Krishna,  is celebrated in a big way in our house. The preparations and excitement start a week before the actual event. The house starts smelling of sweet and savouries. We even start thinking how we will dress up our kids. When I was a small girl, I always used to end up getting dressed as Krishna. You may wonder why but I was kind a tom boy. Then as time passed and there came a sudden realization that I'm a girl and time for me to get decked up as Radha. Those were such beautiful days and remembering them always brings a big smile on my face.
Check out this video to make Cheedai in quick and easy steps: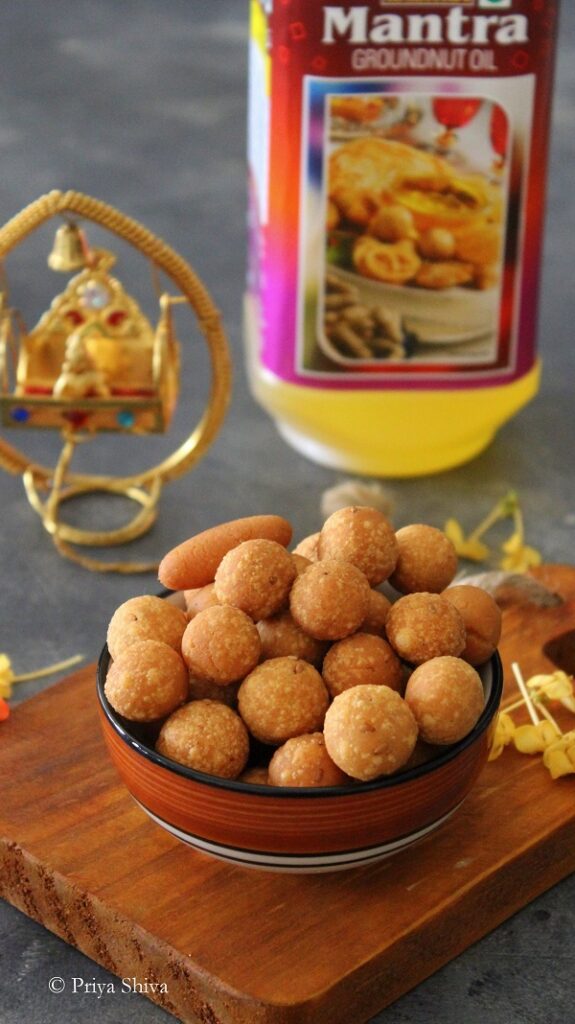 Any Indian festival is incomplete without making some sweets and savoury. One of the most popular savoury snack which is prepared especially for Krishna Janamashtmi is Cheedai (seedai). I used Idhayam Mantra groundnut oil and they turned out so crisp and my family loved it.
We make both sweet and savoury version. I have already shared vella cheedai on my blog. 
Making cheedai are risky as they can burst while frying. So, the trick is that you prepare rice flour, urad dal flour at home and make sure there are no impurities. So, sharing a step-wise recipe. Hope you all try it at home and enjoy with your family.
Watch this video to make rice flour at home easily: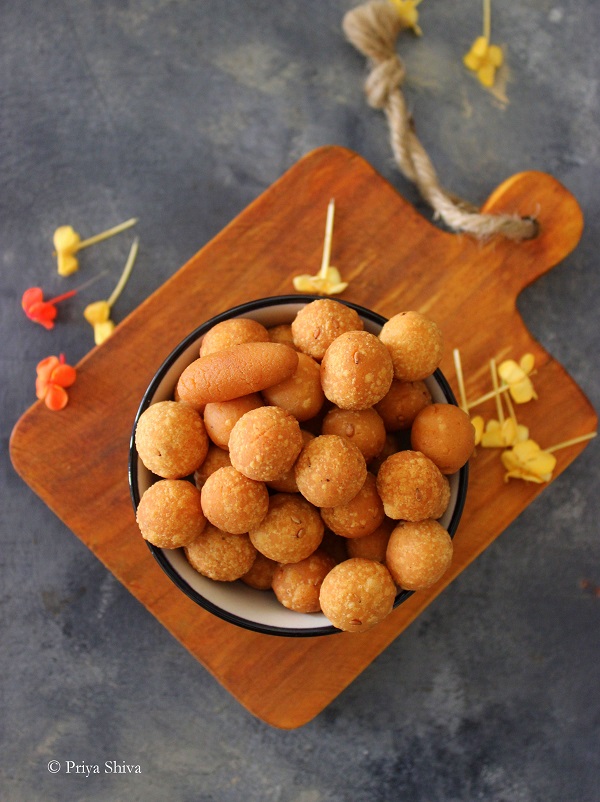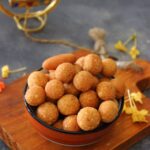 Uppu Cheedai
Cheedai is a crunchy, gluten free snack mainly made with rice flour. It is mainly made for Janmashtmi festival which is celebrated for Lord Krishna's birth.
Ingredients
Rice Flour – 8 tbsp

Urad dal/white lentil – 1 tbsp

Sesame seeds - 1 tsp

Butter – 1 tbsp

melted

Asafoetida - 1/4 tsp

Salt to taste

Idhayam Mantra groundnut Oil for deep frying
Instructions
Roast the rice flour for 2-3 minutes and make sure colour of the flour does not change. Let it cool down completely.

Roast sesame seeds lightly and set it aside.

Roast urad dal/white lentil for few minutes till it turns light brown. Grind it to make a powder. Now sieve rice flour, urad dal powder, asafoetida, salt together into a wide mixing bowl.

Add sesame seeds, butter and mix together with hands. Now add water little by little to form a soft dough.

Now pinch out to make tiny balls. Don't make very smooth and tight balls or they will burst while frying.

Place these balls on a plate and keep it ready.

Heat oil in a frying pan. Drop one ball to check if oil is ready. If the oil sizzles and ball comes up immediately, oil is ready for deep frying.

Lower the flame and then add 8-10 balls carefully. Deep fry until golden brown.

Let them cool down completely before storing them in an air tight container.
Recipe Notes
If you are making it in a big batch, place the balls on a clean towel. 
Yum