Coconut water is an ultimate thirst quencher. Staying in Chennai, I can never stay away from this refreshing drink which helps to keep your body cool. So, why not make a Coconut Water Lemonade? Chennai has coastal areas and we can see coconut trees everywhere. So, coconut water is easily available and definitely a big help. Being in coastal area has its own advantages and disadvantages. We have easy access to beaches but the heat and humidity is intolerable. I get a wonderful sea breeze on one side of my house in the evenings and occasionally I just love to stand there sipping some cool coconut water or some lemonade.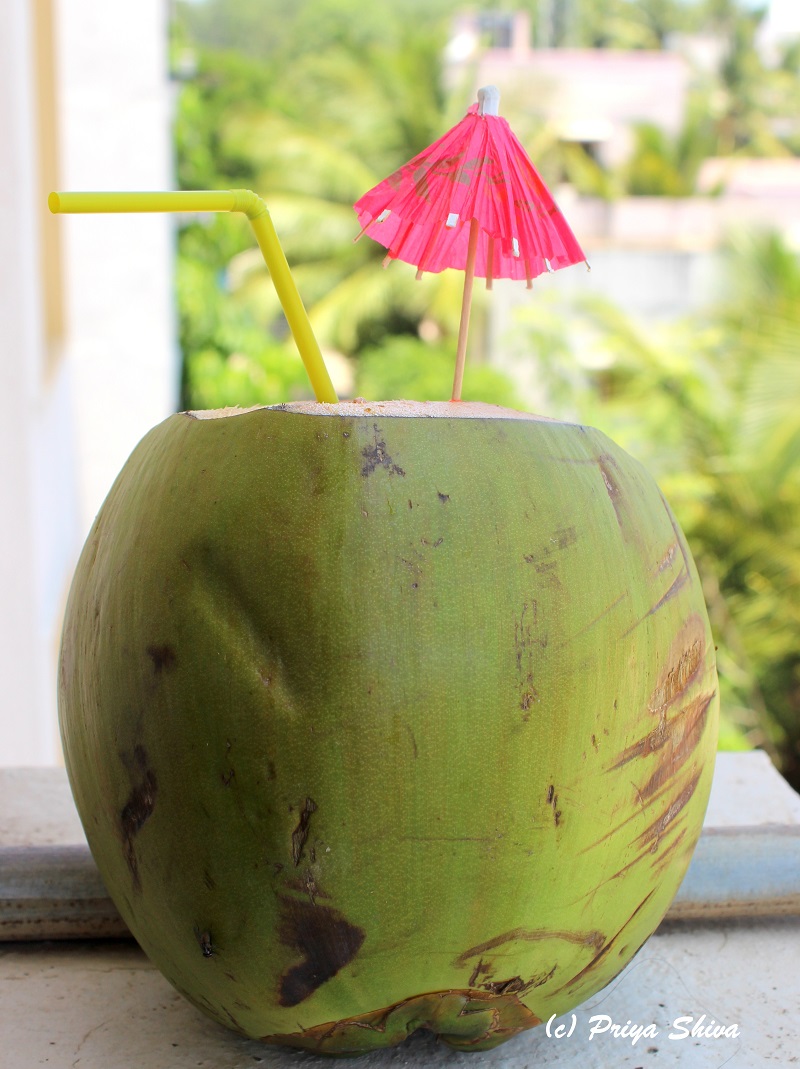 Yes, thats a partial view from my balcony 🙂 It is sometimes fun to be standing there in the evening as you feel away from the city hustle bustle. It's a quiet place I enjoy the most in my house. I do love to enjoy some coconut lemonade which is so easy to put together and refreshing. So, sharing an ultimate summer drink and wish you all a great week ahead!
Enjoy this cool drink with your family and friends!!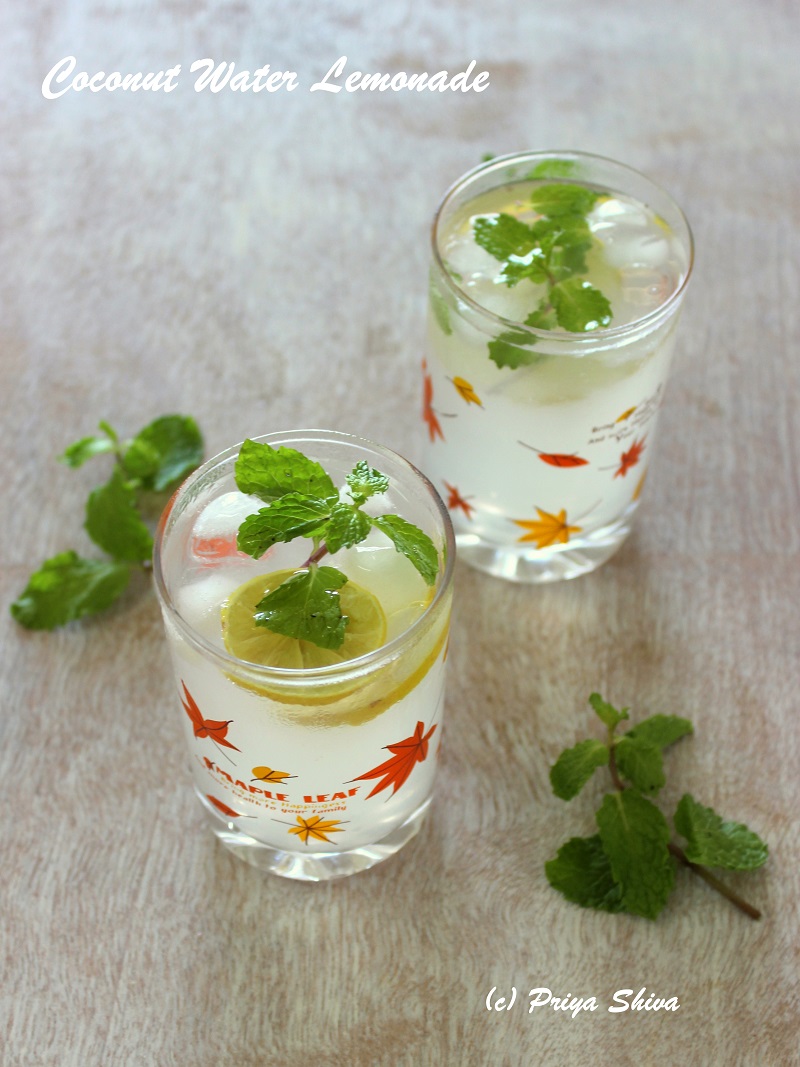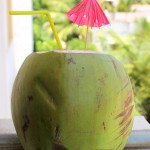 Coconut Water Lemonade
Refreshing coconut water lemonade made with fresh coconut water and lemons!
Ingredients
Freshly squeezed lemon juice – 2 tbsp

Fresh Coconut water - 500 ml

Salt – 1/4 tsp

Black pepper – 1/2 tsp

optional

Sugar – 4 tsp

Few Mint leaves and Lemon Slices to garnish

Ice cubes – 6-8
Instructions
Add coconut water, lemon juice, sugar, salt, black pepper in a jar and mix well. Refrigerate it for few hours.

Pour it in a serving glass with ice-cubes and garnish lemon slices and mint leaves.