When life gives you lemons, you make shikanji – Indian Masala Lemonade. It is summertime and what you need is lemonade to feel fresh. Shikanji is a perfect thirst-quenching drink that you can enjoy this summertime. The addition of some spices makes it even more appealing.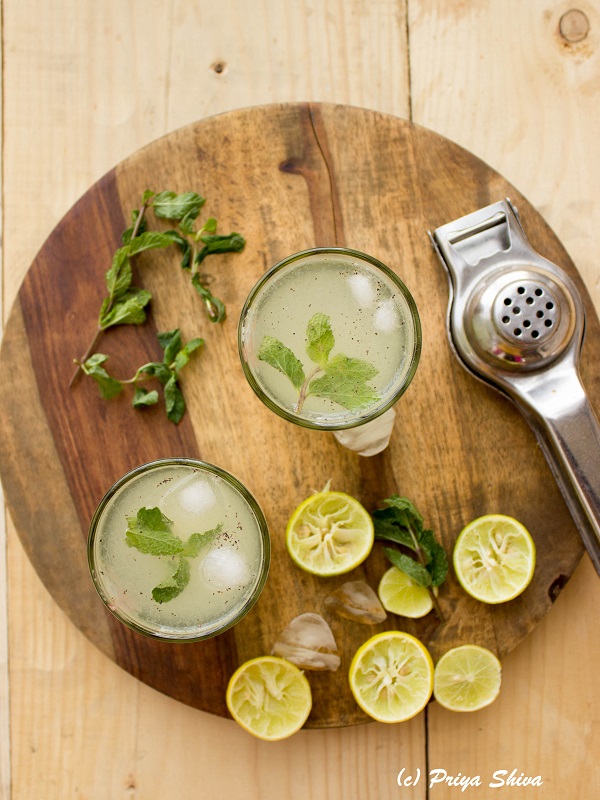 It is refreshing enough to just smell some lemons. Lemon water cleanses and stimulates your body. It is a great source for Vitamin C and even helps in digestion. My love for lemons is very much obvious in my blogging too. I must have shared various recipes with lemons itself like Coconut lemonade, Citrus green tea, Sparkling strawberry lemonade, Lemon rice etc.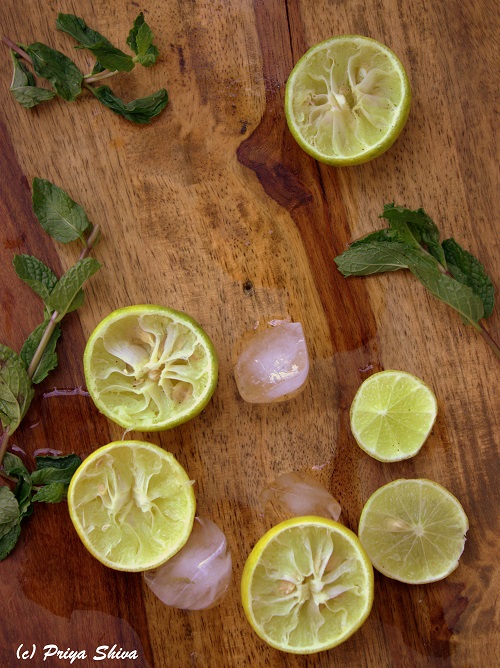 Life is also like a lemonade. It is little sour and little sweet. So, enjoy the sweet part and make the best use of sourness. Life will be dull without a masala in it :)…So, make a glass of shikanji – Indian masala lemonade and stay cool this summer!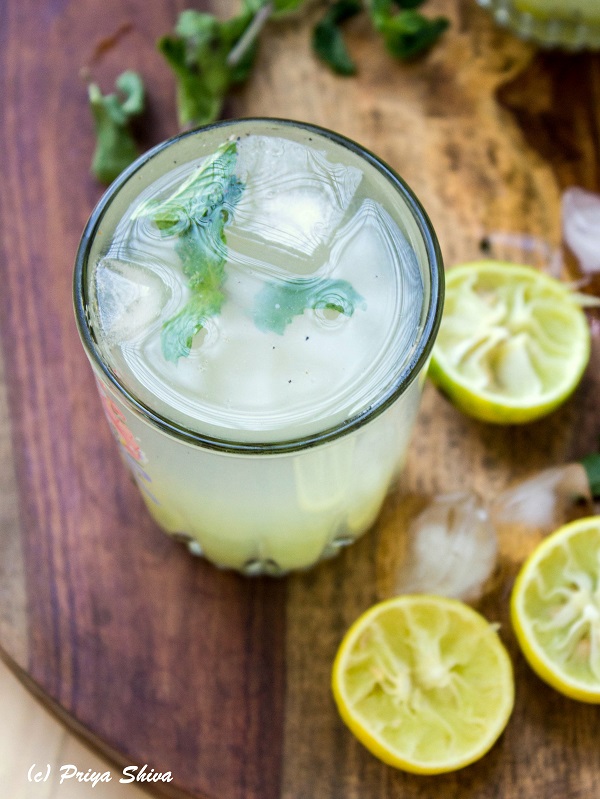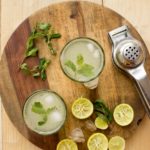 Shikanji - Indian Masala Lemonade
Make a masala lemonade with freshly squeezed lemon juice and mix of spices!
Ingredients
1

big lemon

Chilled water - 2 glasses

Rock Salt/sendha namak – 1/4 tsp

Black pepper – 1/4 tsp

Roasted Cumin seeds - 1/4 tsp

crushed

Sugar – 4 tsp

Few Mint leaves and Lemon Slices to garnish

Ice cubes – 6-8
Instructions
Divide lemon into equal half. Microwave it for 10 seconds. Squeeze it nicely to take out the maximum juice.

Add water, lemon juice, sugar, rock salt, black pepper, roasted cumin seeds in a jar and mix well.

Pour it in a serving glass with ice-cubes and garnish lemon slices and mint leaves.
Yum