Sparkling strawberry lemonade is a perfect summer drink which you can enjoy with your family and friends. It is refreshing, cooling and thirst quenching for this scorching summer. You can also serve this as a mocktail for any party. It is so simple to prepare that even your kids can help you 🙂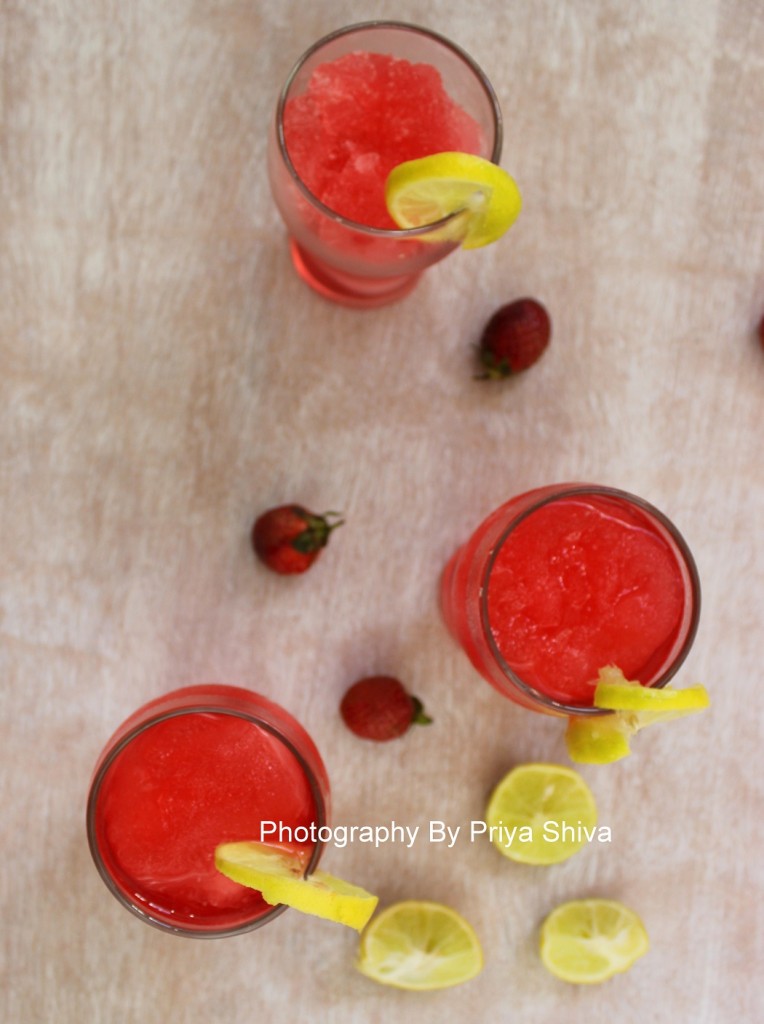 Check out few of my favorite summer drinks below. Just click on the names for the recipe:
You can also check other smoothies recipe in recipe index. So, sharing the recipe for sparkling strawberry lemonade and hope you all make it and enjoy!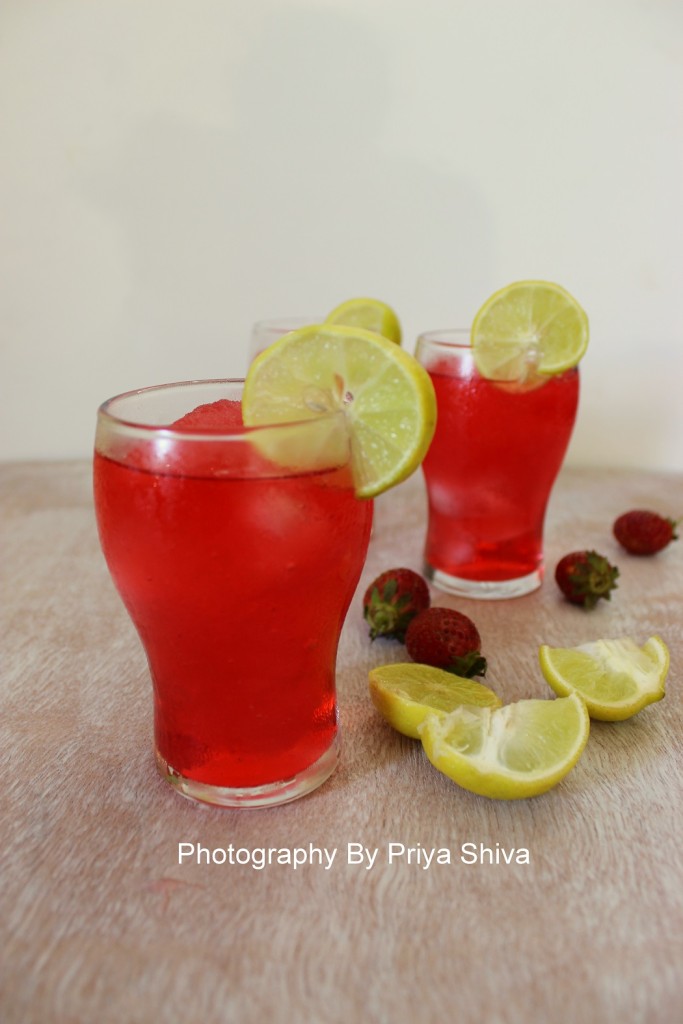 Sparkling Strawberry Lemonade
Author:
Prep time:
Cook time:
Total time:
make a perfect summer drink withe lemons and strawberry!
Ingredients
Lemons – 6
Sugar Syrup – 1+1/2 cup
Strawberries – 1 cup hulled
Sparkling water or club soda – 1 liter
Ice cubes
Lemon wedges for garnishing
Instructions
Combine 3/4 cup of sugar and 3/4 cup of water in a pan and bring to a boil. Stir until sugar has dissolved and then let it cool down completely.
Microwave lemons for 15 seconds to release the juices. Cut the lemons in half and juice into a bowl. Remove any seeds. You will get about 1 cup of lemon juice.
Blend the strawberries with sugar syrup until smooth.
Pour lemon juice, strawberry puree, and sparkling water into a pitcher. Add ice cubes and chill until ready to drink.
Place more ice cubes in a glass and pour in chilled lemonade. Garnish with lemon wedges and Enjoy!
Yum