Thenkuzhal Murukku is a savory snack which is usually prepared for Krishna Jyanathi or Diwali. I love this snack so much that I can prepare it as a tea-time snack too! These snacks are made in bigger scale as they stay good for upto three weeks.
Prepare this snack in quick easy steps by watching this video: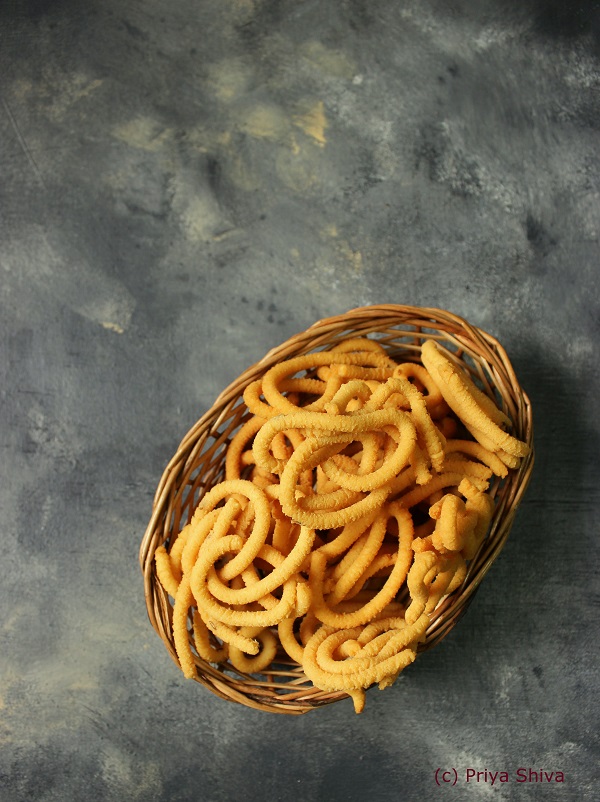 I love festival season as everyone is excited to wear new clothes, eat goodies and even the streets look all decorated. Food plays an important role in any festival for us. We Indians love to make both sweets and savories for any special occasion.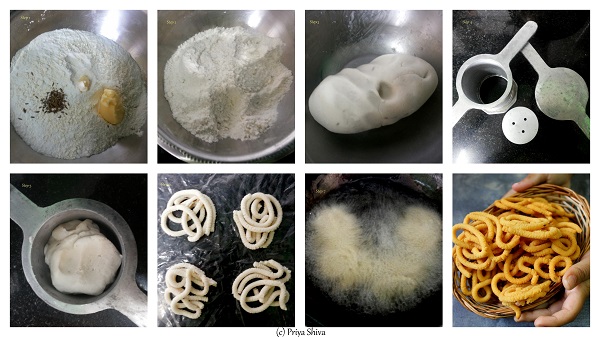 Coming back to today's recipe, Thenkuzhal murukku is a snack made mainly with rice flour and ural dal flour (while lentil flour). You can prepare rice flour and urad dal flour at home too:-
Watch this video to make rice flour at home
Urad dal flour – Roast 1 cup ural dal on low flame for few minutes till it turns light brown. Grind it to make a fine powder. Sieve the flour twice and spread it on a newspaper for 15 minutes. Store in a dry container and use it to make snacks.
You also need the snack press to make thenkuzhal murukku as shown in the above picture. We get this press easily in our local markets or you can even check it out in amazon online site. So, sharing the detailed recipe to make thenkuzhal murukku. Hope you all try it out at home and share the feedback.
Check out Uppu Cheedai recipe too from my blog.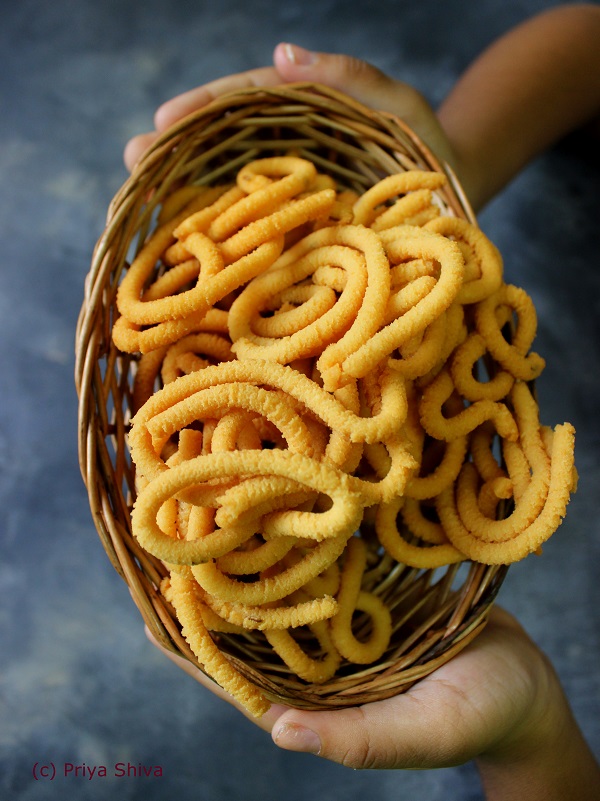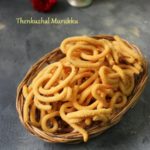 Thenkuzhal Murukku Recipe
Ingredients
Rice flour - 1 cup

Urad dal flour / white lentil flour - 1/4 cup

Butter - 1 tbsp

Cumin seeds - 1/2 tsp

Asafoetida - 1/4 tsp

Salt to taste

Idhayam Mantra Groundnut Oil for deep frying
Instructions
Roast rice flour on low flame for few minutes. Make sure that the color doesn't change. Keep stirring. Let it cool down completely.

Sieve rice flour, urad dal flour and transfer it into a mixing bowl. Add salt, cumin seeds, asafoetida and mix well.

Add butter ( it should be at room temperature) and mix well.

Sprinkle water and start mixing to make a soft dough and in the meanwhile heat oil in a frying pan.

Use the 3 hole disc as shown in the step wise picture to make thenkuzhal.

Fill dough in the snack press and press it slowly in circular motion on a oil greased plastic sheet.

Slide them gently into the oil and fry them over medium heat till they turn light golden brown.

Drain excess oil and follow the same procedure for rest of the dough.

Let it cool down completely before storing them in an air-tight container.
Recipe Notes
Always fry a single piece to check if its crispy. If it turns out very hard to bite, it means the dough needs more butter. If it breaks easily, then add more flour.
Make this snack in batches. Keep the dough covered with a wet cloth.
Make sure to check if oil is ready. You can check by dropping a small ball of the dough in the hot oil and if it immediately comes on top, oil is ready.
Yum