Crispy, flaky methi mathri with a cup of ginger tea and a novel by my favorite author is my idea of a great evening. Methi mathri is one of my favorite tea-time snack. I got addicted to this snack while living in Delhi and some habits just stay with you no matter where you are.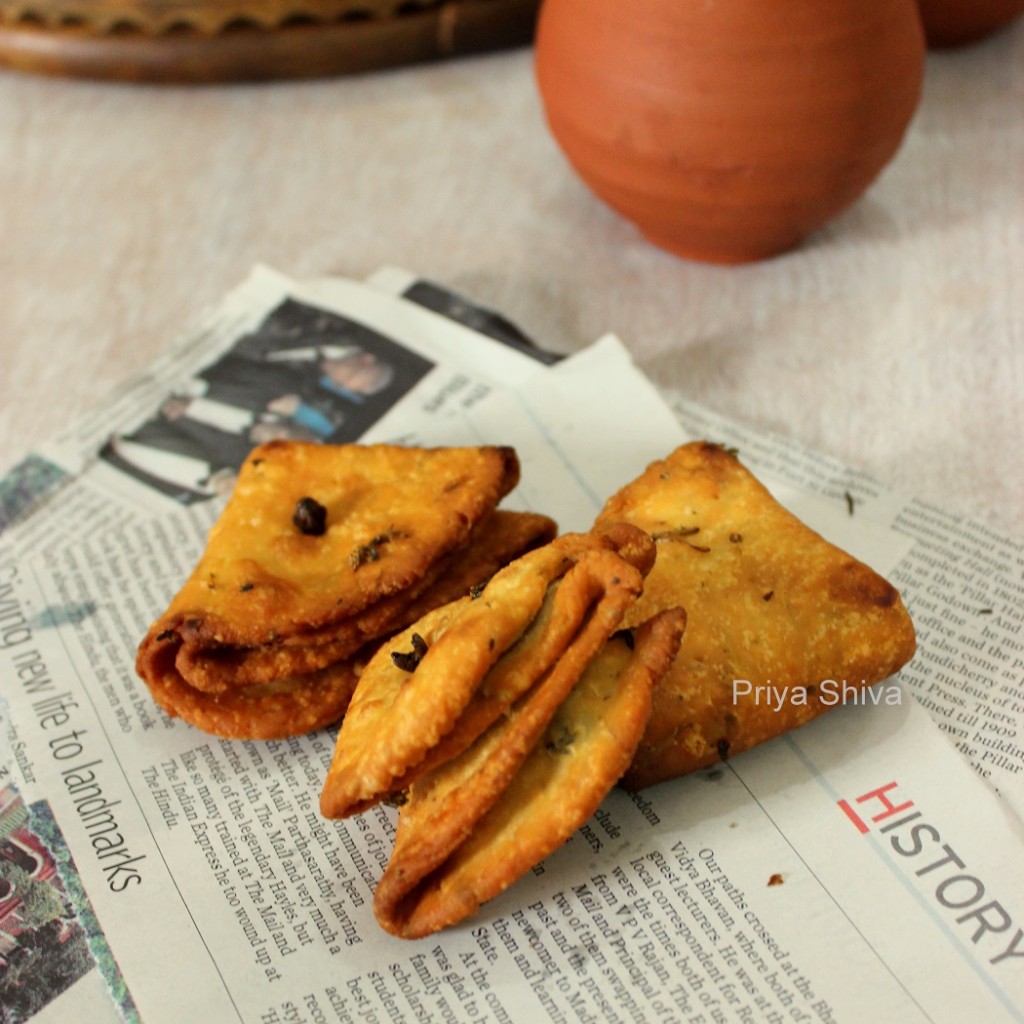 I'm glad I learnt making this snack from one of my neighbors during my college days. This recipe easily makes 12-15 mathris..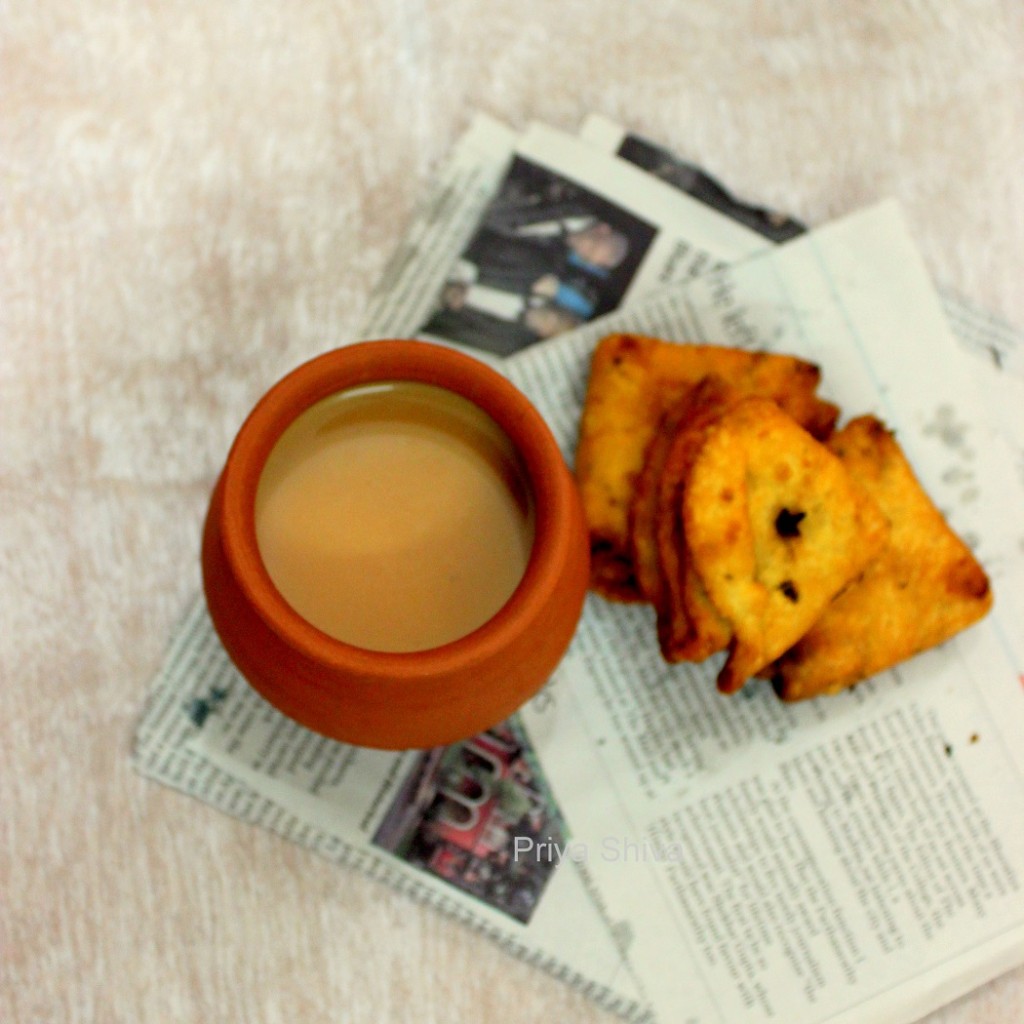 Firstly, we need to prepare the dough..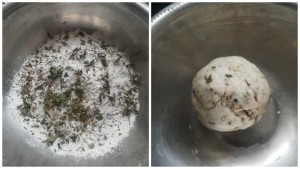 Do not forget to prick the flattened dough or it will fluff up while frying..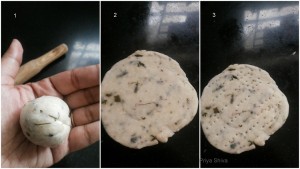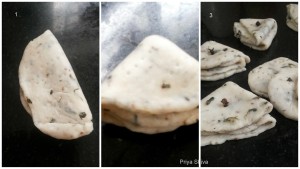 Read the complete recipe before trying it out. So, sharing a detailed Methi mathri recipe and hope you all enjoy it with your cup of tea! You can also try out these Moong dal pakodas from my blog.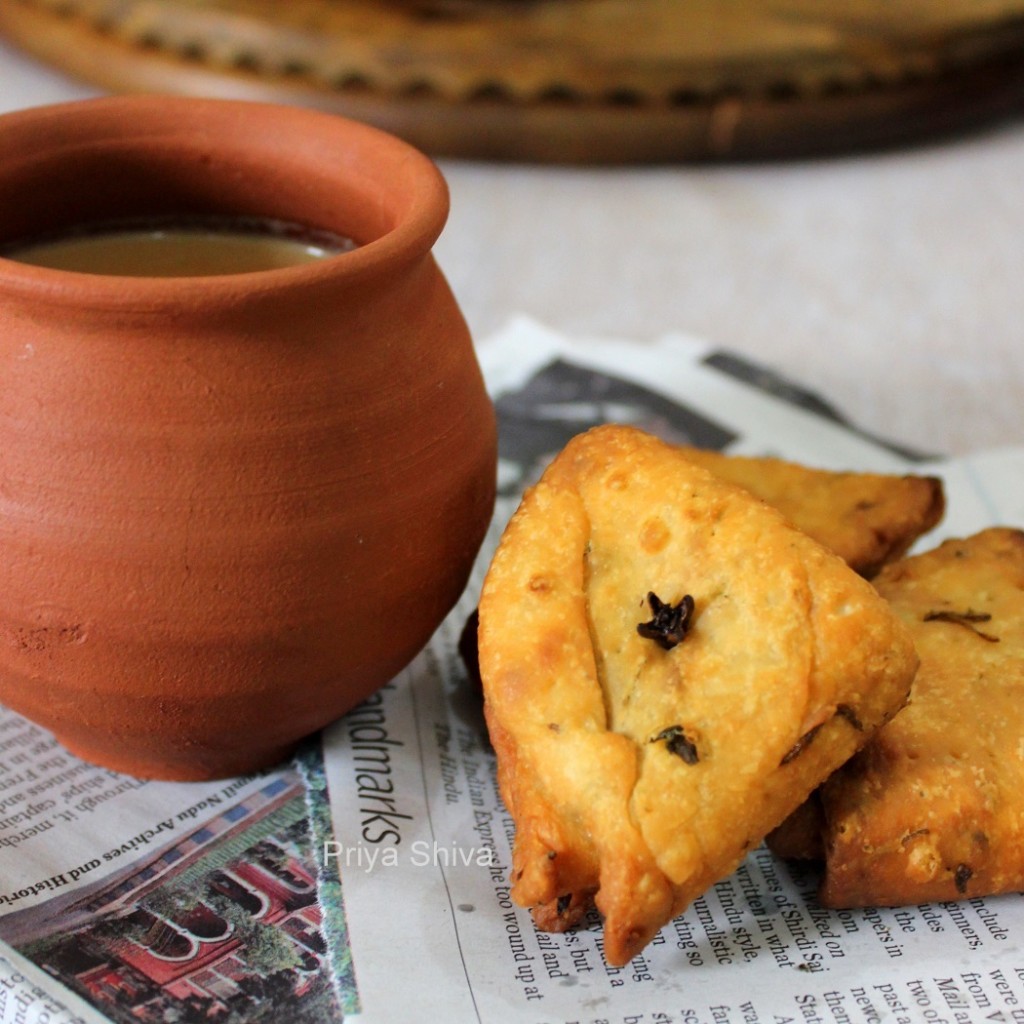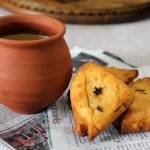 Methi Mathri
Ingredients
All purpose flour/maida - 2 cups

Carom seeds/ajwain - 1 tsp

Dry Fenugreek leaves / kasoori methi - 1 tbsp

Pepper corn - 1 tsp

Ghee/clarified butter - 4 tbsp

Cloves - 12

Salt as per taste

Vegetable oil to deep fry
Instructions
Crush the pepper corns very coarsely. Take flour in a bowl, add salt, carom seeds, kasoori methi, pepper corns and mix well.

Add4 tbsp of melted clarified butter and mix well.

Add sufficient cold chilled water and bring together into a firm dough.

Cover and rest the dough for 15 minutes.

Take a portion of the dough to make a lemon size ball. Flatten it with a rolling pin into a round shape. Prick with a fork.

Fold it from one end and then fold it again to shape it as a triangle. Now prick a clove in the center. Refer above pictures.

Heat sufficient oil in a pan. To make sure to check if oil is ready, drop a small portion of dough into the hot oil. If it puffs up right away, oil is ready for deep frying.

Slide in the mathris and deep-fry on low medium heat till golden and crisp.

Drain and place on an absorbent paper. Let it cool down completely before you store in airtight tins.
Yum