A cup of tea makes everything feel better and I truly believe in it. You just evaporate your worries while making tea, filter what's not needed and retain the goodness. Life comes with challenges and everyone has to face it but it becomes easier to face things if you have a smile on your face. I'm a tea drinker and my cup of tea is my solace..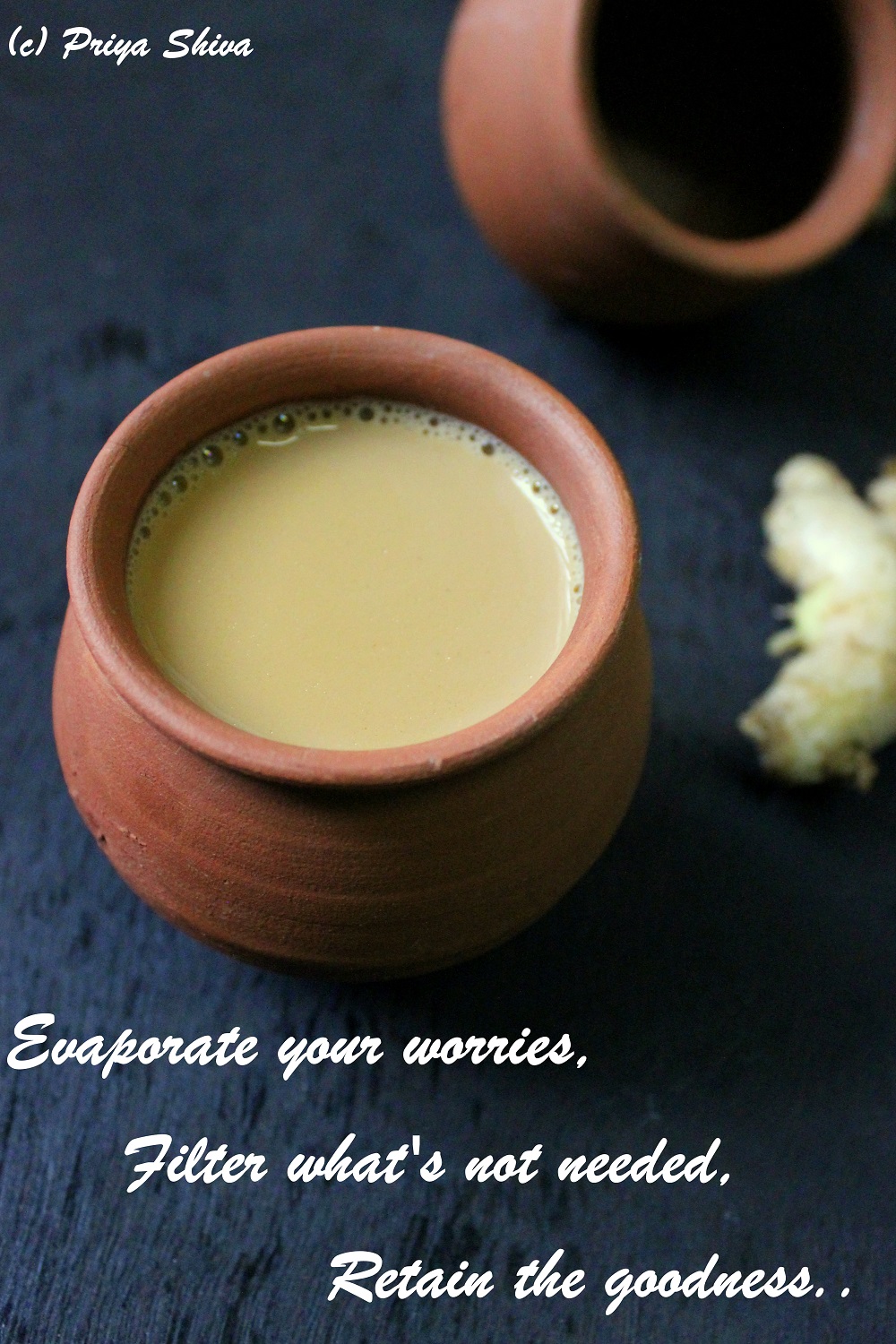 My morning starts with a cup of ginger tea and enjoying some fresh air standing in my balcony. I got addicted to it from my college times or I should say my "NIIT days". I used to attend computer classes from NIIT institute in Delhi while doing my graduation. Me and friends would often enjoy "adarak wali chai" from a small shop right outside the institute. The shop was called "Sunny Cafe" and remembering those times definitely brings a smile on my face. We friends enjoyed some good days filled with laughter which are still so fresh in my memories. After all it was our hang out place and most of the time will pass with giggles and laughter on silly jokes or teasing each other 🙂 ..
I love to have tea in earthen pots. Many road-side shops or dhabas in Northern India especially in hill stations serve tea in similar way. It is called as "kulhar wali chai".. I have already shared a recipe in my blog to make some Chai Masala. Click here if you would like to learn to make some easy masala tea with my recipe of Chai Masala.  So, sharing my way of making ginger tea with you all today hoping you all enjoy reading the post and find some comfort with your cup of tea..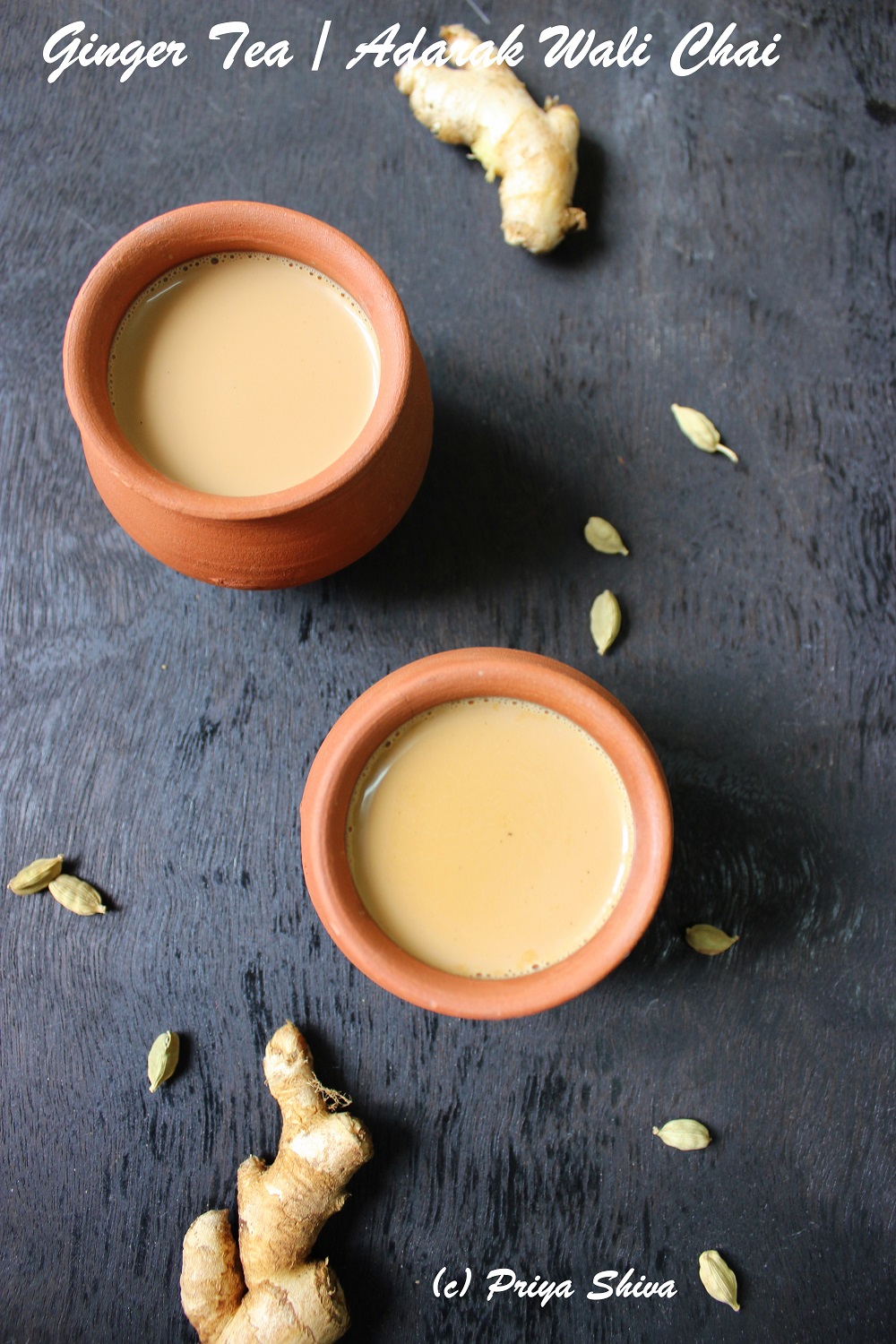 Ginger Tea / Adarak Wali Chai
Author:
Prep time:
Cook time:
Total time:
Enjoy a cup of tea with flavour of Ginger!
Ingredients
Tea leaves – 2 tsp
Ginger – 2 tbsp (grated)
Green cardamom – 1 (powdered)
Water – 1 cup
Toned Milk/ Skim Milk – 1 cup
Sugar – 4 tsp (adjust as per your taste)
Instructions
Add water in pan along with grated ginger, sugar and bring it to a boil.
Add tea leaves, cardamom powder and mix well.
Add milk and when it starts boiling, remove from the flame.
Strain the tea and enjoy!
Yum