What do you do with over-ripe bananas? I hate seeing these over-ripe bananas in my kitchen as no one in my house will eat them and I hate wasting food. I usually use these rip bananas to make some pancakes , muffins or banana bread. I was just scrolling through some food pictures on pinterest when I cam across these Nutella banana sandwich. So, I decided to try them out and guess what, my little boy loved them. I have never seen my boy eating a sandwich so fast :)..So, sharing a quick recipe today to make some banana nutella sandwiches using over-ripe bananas.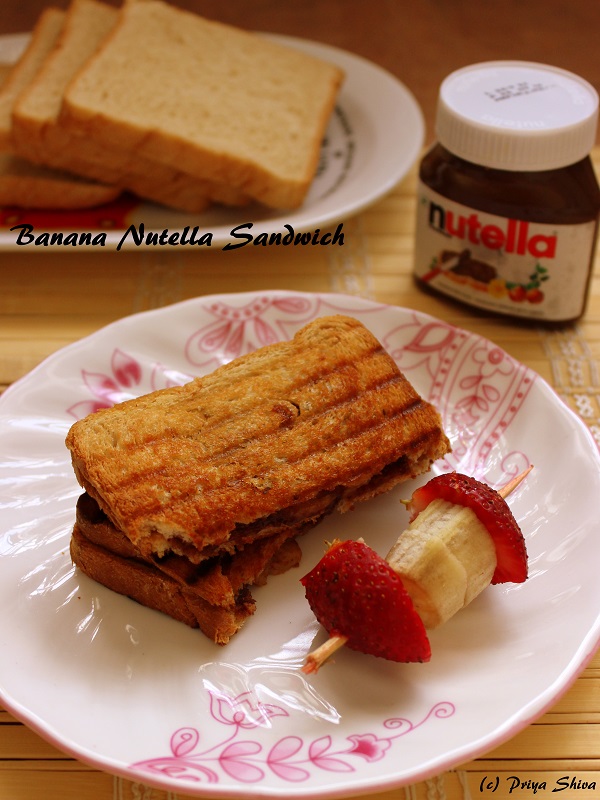 If you're still wondering what to do with whole bunch of over- ripe bananas, here are few ideas for the same. Just click on the names for the recipe: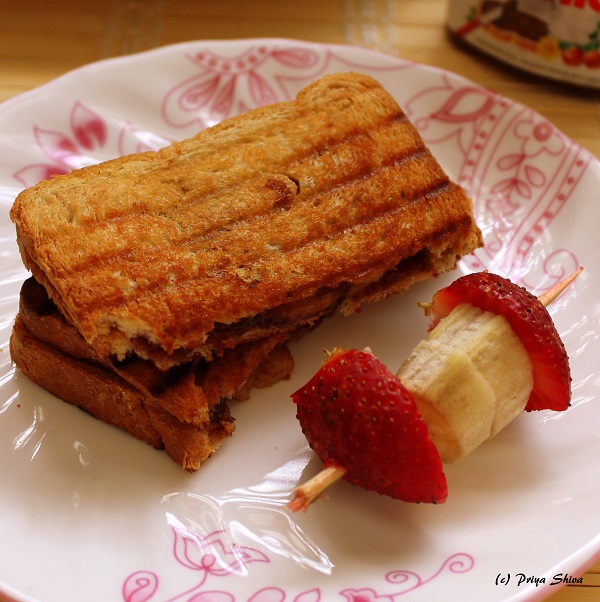 Banana Nutella Sandwich
Ingredients
Whole wheat Bread slices - 4
Nutella spread - 2 tbsp
1 ripe banana (peeled and chopped)
Butter - 1 tbsp
Instructions
Take a slice of bread and spread nutella evenly on it.
Place some chopped bananas over it. Take another slice of bread, spread some nutella and place over it.
Lightly butter the outer sides of the bread.
You can either toast it over a pan or grill it.
Follow the same method for remaining sandwich. Serve it for breakfast or an evening snack.
Yum