I love baking bread at home. I have earlier posted a recipe of
Eggless Dates bread
 which requires yeast. This time I wanted to try a bread without using yeast. I'm not apprehensive of using yeast as I usually use instant yeast for baking breads but I wanted something quick for breakfast today.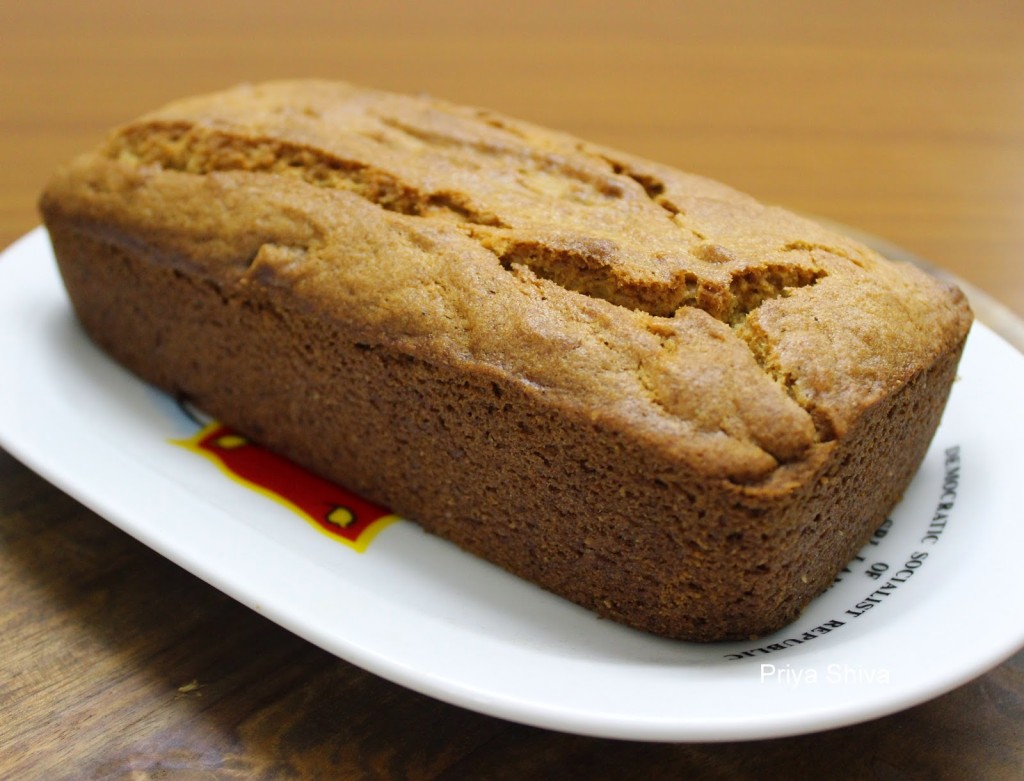 Mornings are usually hectic for me as I need to pack lunch for my husband and some snack for my little boy which he can carry in his school bag.I had shared a recipe for Vegan Banana muffin earlier where I used All purpose flour. I wanted to make this more healthy by using only wheat flour. Eggless whole wheat banana bread is a soft, crumbly bread and your children will love this sweet healthy treat.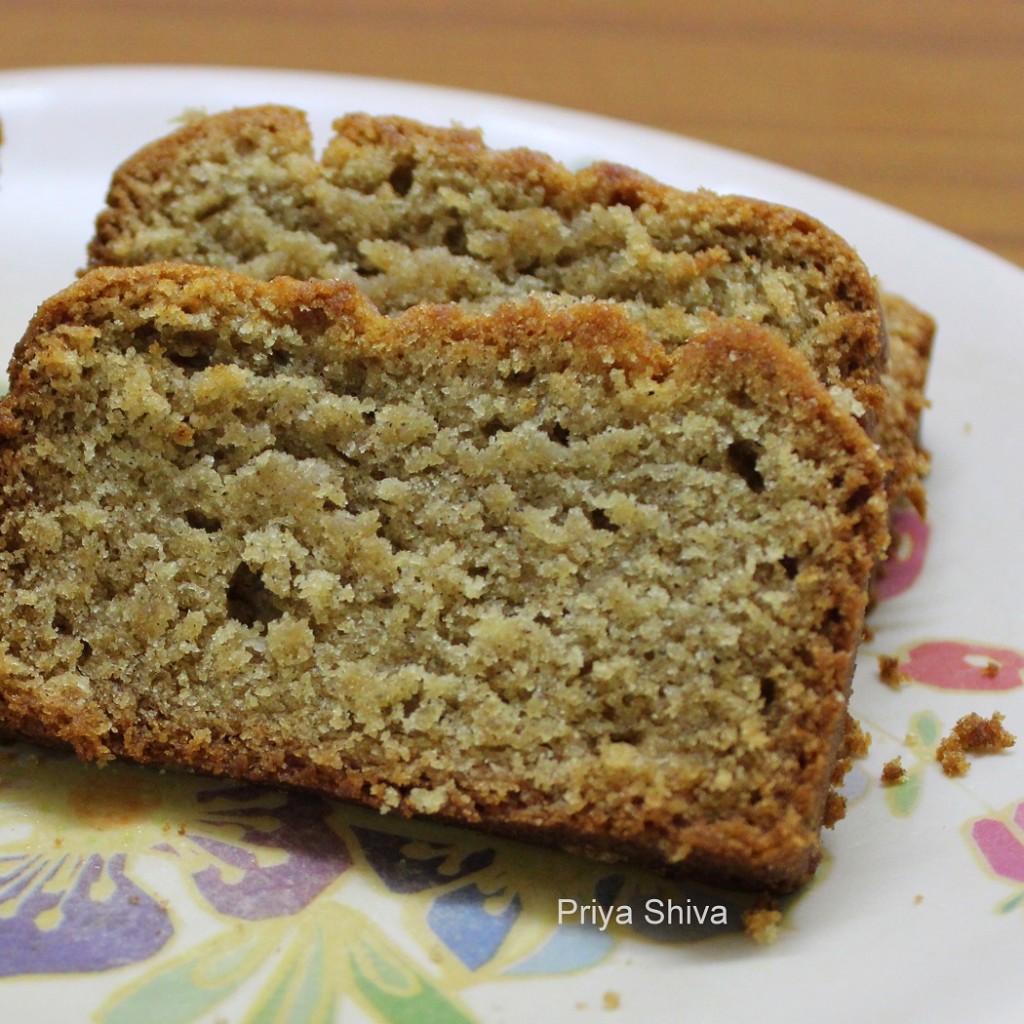 Eggless Whole wheat Banana Bread
Ingredients
Whole wheat flour - 1+1/2 cup
Ripe Bananas - 2 big ones
Canola Oil - ¾ cup
Sugar - ½ cup
Baking powder - 1+1/2 tsp
Baking soda - ½ tsp
Vanilla essence - 1 tsp
Cinnamon powder - ½ tsp
Walnut - ¼ cup finely chopped or crushed
Raisins - 2 tbsp
Instructions
Preheat Oven at 180 Degree Celsius.
Sift flour, baking powder, baking soda and keep it aside.
Peel the skin of bananas and mash it well. make sure there are no lumps.
Add oil, mashed bananas, vanilla essence, cinnamon powder in a mixing bowl and mix well. Fold in sugar and mix well until sugar completely dissolves.
Now add flour with baking powder, baking soda slowly to the mix and fold. The flour must get moistened.
Add chopped walnuts and raisins and give a quick stir.
Grease the loaf tin with some oil evenly and add the batter to it.
Bake at same temperature for 40-45 minutes or till the skewer comes out clean.
Once it has cooled down, invert on to a plate and let it cool down completely. Enjoy it with your morning cup of coffee or tea.
Yum