My little boy is very fond of bread and jam. So, I had been thinking of baking a bread at home for a long time. So, finally I baked this bread and it was amazing. Nothing can beat the taste and aroma of a home-baked bread and once you start baking a bread at home, you will never feel like buying a store-bought bread. This bread is soft, delicious and perfect for your morning breakfast. My boy really enjoyed it and when your children are happy, you are happy 🙂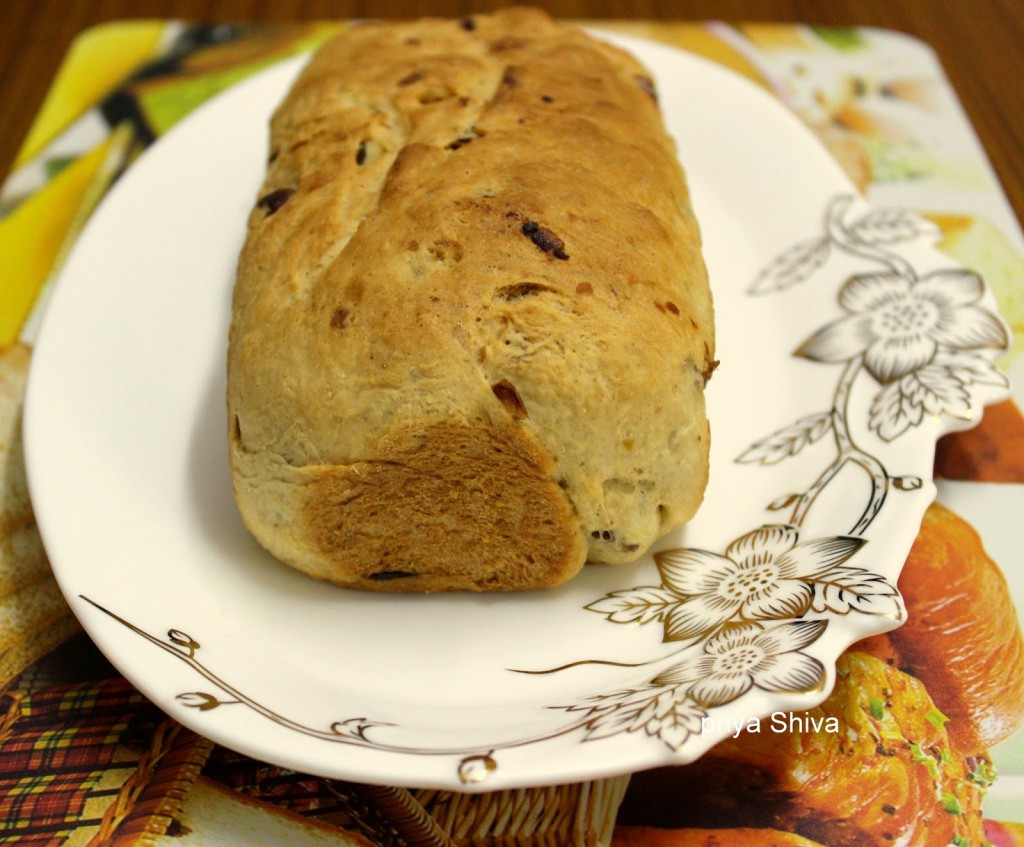 Ingredients:

All purpose flour – 2 cups
Instant dry yeast – 1 + 1/2 tsp
Chopped pitted dates – 1/2 cup
Unsalted butter – 2 tbsp
Brown sugar – 2 tbsp
Salt – 3/4 tsp
Hot milk – 1/2 cup
Cooking spray or oil to grease the pan – 1 tsp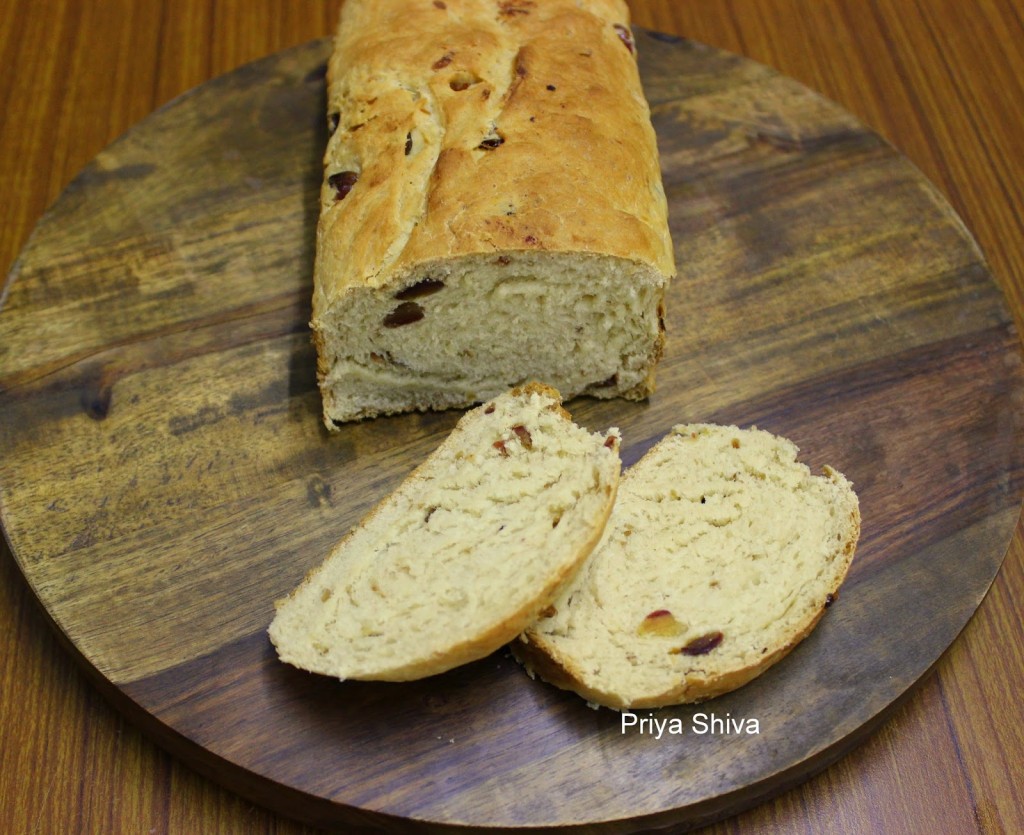 Method:
1) Combine dates, butter, brown sugar, salt and hot milk in a bowl.  Stir to dissolve the sugar. Let mixture cool to lukewarm.
2) Add in flour and yeast powder in a mixing bowl and mix it well. make a well in between and pour the lukewarm milk-sugar mixture and start kneading into soft dough.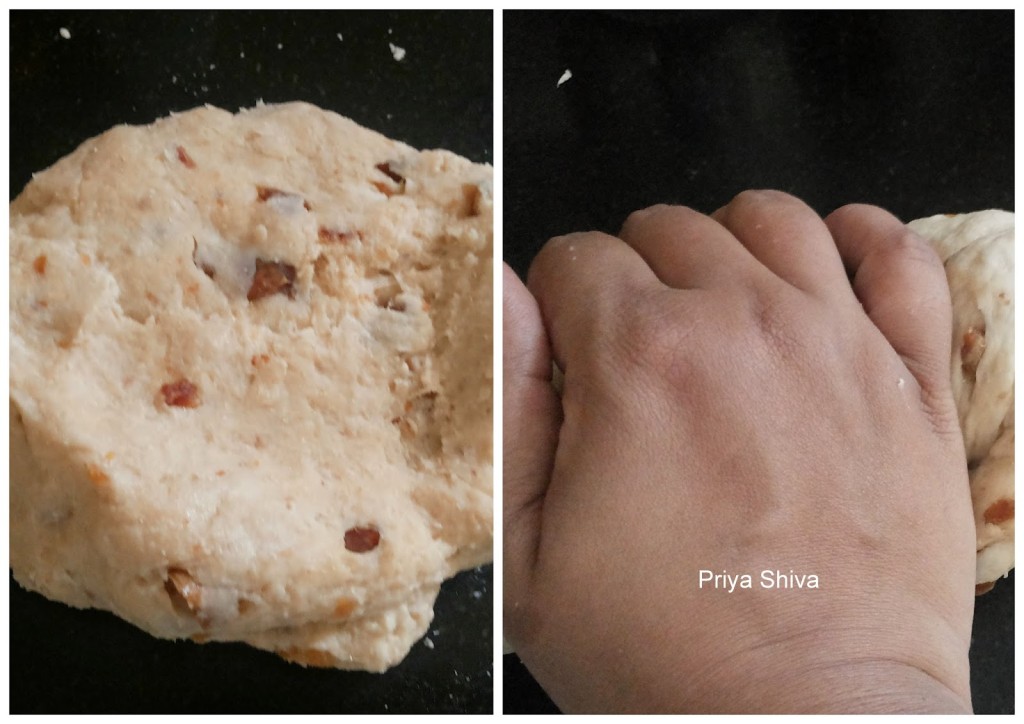 3) Flour lightly your working board or kitchen platform and knead by hand for about 7-8 minutes.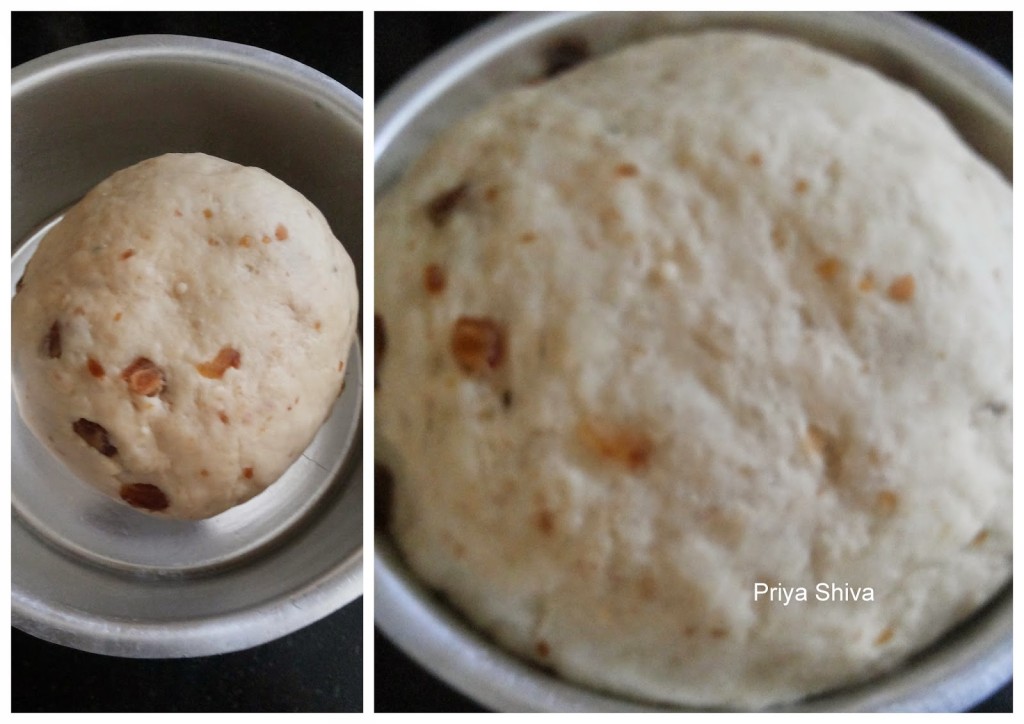 4) Transfer the dough onto a greased bowl and cover it. Keep it in a warm place for 1+1/2 to 2 hours. I placed it inside my oven itself.
5) The dough would have risen and doubled by size. Punch the dough down and knead it and shape into a loaf shape and slide into greased loaf pan. Let it sit for 45 minutes so that the dough rises again.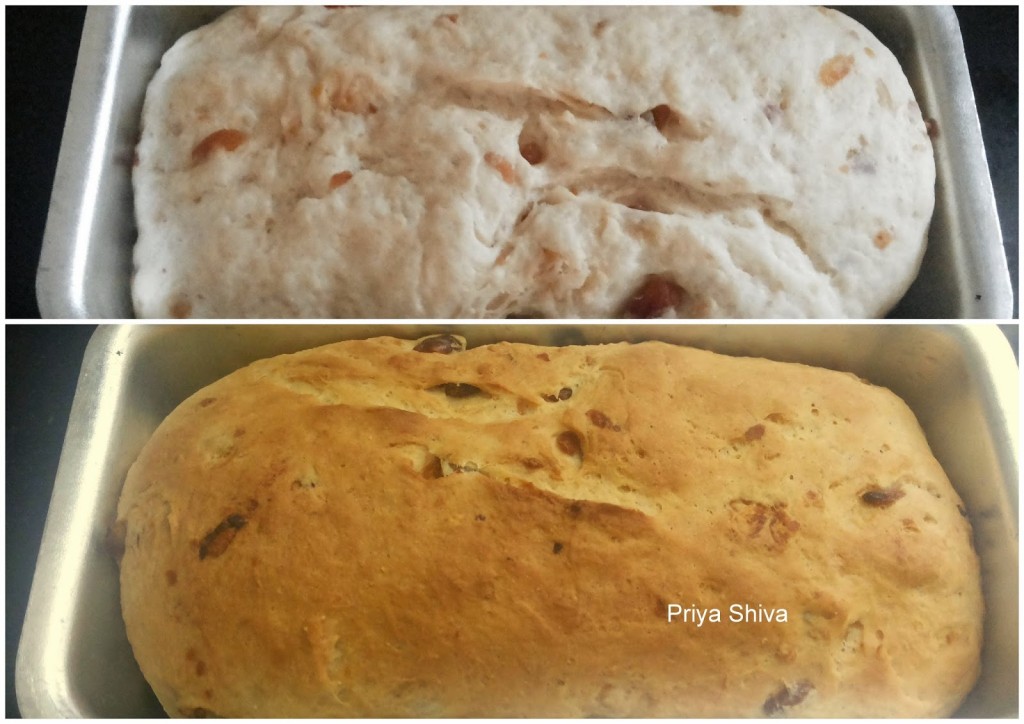 6) Towards the end of raising time, preheat oven  at 180 degree Celsius.
Bake for 25-30 minutes at the same temperature until golden brown. Let it cool down and transfer onto rack to cool down completely.
Tips: I have used Instant dry yeast. Always test the yeast before. Add 1 tsp yeast in little lukewarm water and 1 tsp sugar and mix it. Leave it aside for 5 minutes. You will see it frothing or bubbles on top if the yeast is active. If it doesn't froth, that means the yeast is not active and you cannot use it.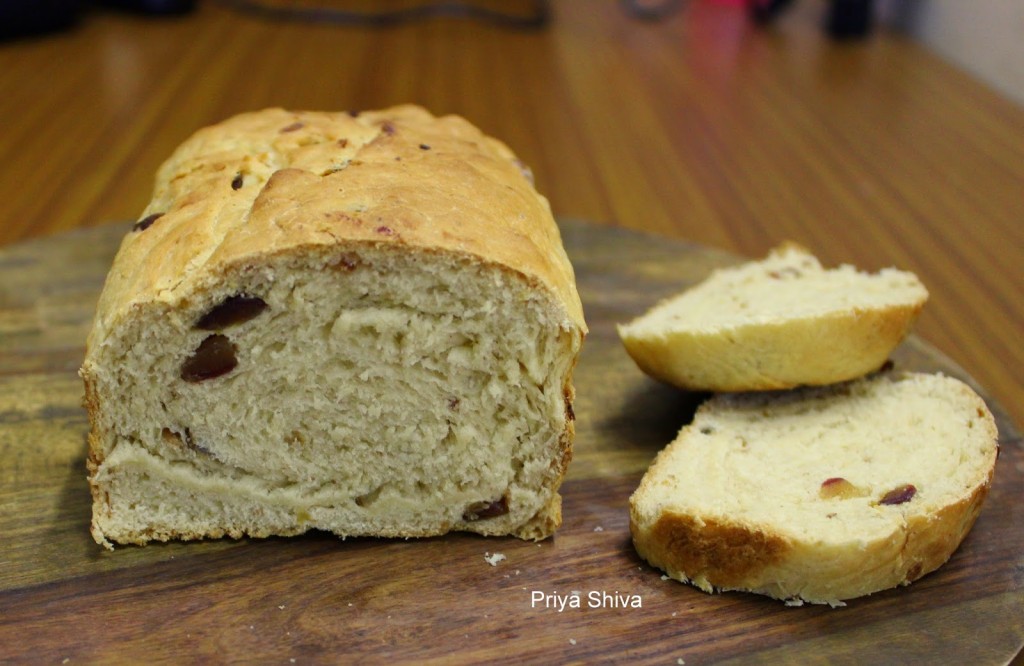 Yum