Sabudana Vada is a famous snack from Maharashtra, India. They are specially popular during Navratris in North India and eaten during fasting days. They are mainly made with Sabudana (tapioca pearls ) and mashed potatoes. I love these crispy fried snack and enjoyed them yesterday with my evening cup of tea.
Ingredients:
Sabudana/Sago/Tapioca Pearls – 1 cup
3 potatoes (Peeled and Boiled and mashed)
Roasted Peanuts – 1/2 cup (roughly crushed)
Chopped green chilies – 1 tbsp
Grated ginger – 1 tsp
Fresh coriander leaves – 2 tbsp (chopped)
Salt to taste
Cooking Oil for deep frying
Method:

1) Wash and soak tapioca pearls in water for 3-4 hours.
2) Drain the water completely and add it in a mixing bowl along with mashed potatoes, roughly crushed peanuts, grated ginger, green chilies, coriander leaves and salt to taste and bind it together.
3) Divide into small portions and make discs as shown in picture.
4) Heat some oil in a frying pan. Make sure to check if oil is ready. You can check by dropping a small ball of the dough in the hot oil and if it immediately comes on top, oil is ready.
5) Drop 2-3 discs into the oil carefully and deep fry on low flame till it turns golden brown.
Serve it hot with some coriander chutney or coconut chutney.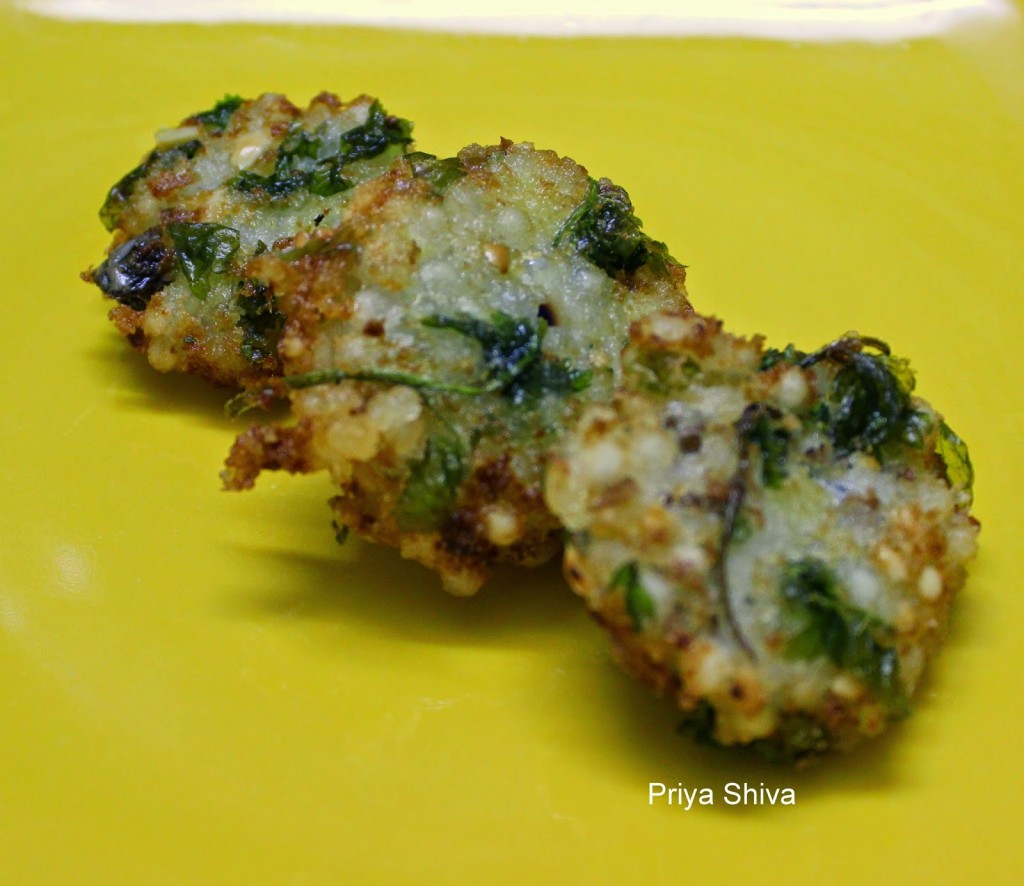 Yum