I made some Rava dosa for breakfast today and had to share this recipe with you all. They are crispy, delicious and it's easy to make them. Rava Dosa is mainly made of Semolina or rava. It is a popular breakfast In South India.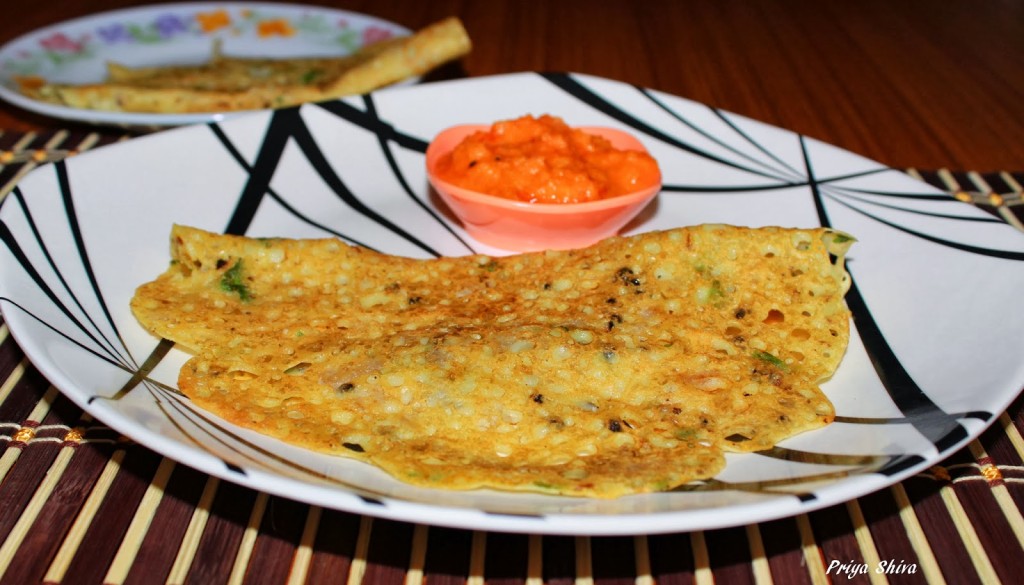 Ingredients:
Rava/Suji / Semolina – 1 cup
Rice flour – 1 cup
All purpose flour/ maida – 1/4 cup
Plain yoghurt/dahi – 1/2 cup
Cumin seeds – 1 tsp
Black pepper corns – 1/2 tsp
Onion – 1 (finely chopped)
Finely chopped Green chillies, – 1 tbsp
Turmeric powder – a pinch
Curry leaves – 1 sprig
Salt to taste
Cooking Oil/Gingeley Oil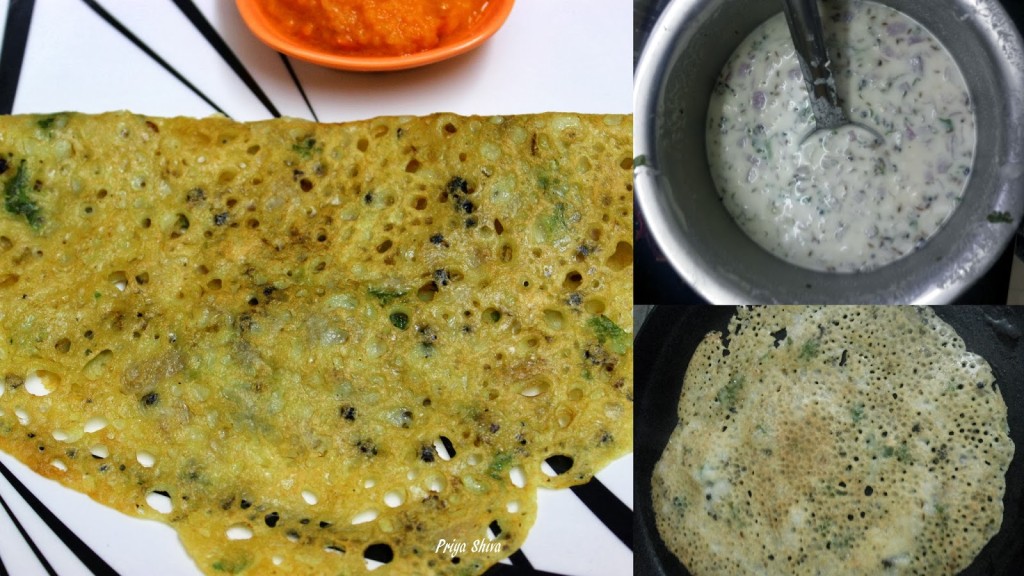 Method:
1) Combine yogurt with 1 cup of water and blend it well to make buttermilk.
2) Now combine buttermilk with semolina, rice flour, all purpose flour and mix it well. Add more water to make a smooth flowing batter. Keep it aside and let it ferment for 15-20 minutes .
3) Now add chopped onions, green chillies, cumin seeds, black pepper corns, turmeric powder, curry leaves and salt to taste and mix it well.
4) Heat a tawa/griddle and grease it with oil.
5) Scoop a ladle full of the batter and spread to a circular shape. Pour few drops of oil along the sides of the dosa.
6) Turn over once it reaches golden colour. Remove the dosa when it is golden on both sides.
I served it with some Tomato chutney for breakfast.
Click here for easy chutney recipes.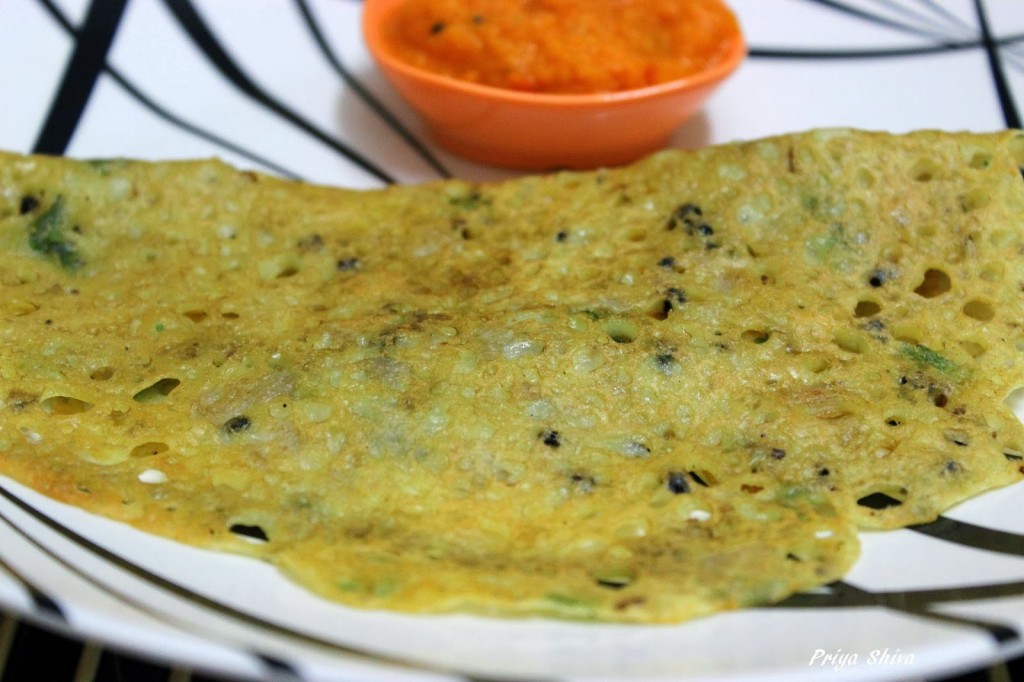 Yum