This is a quick recipe to make some instant dosas with wheat flour. This recipe is especially helpful when you are in a hurry. You can also use leftover dosa batter in place of rice flour. So, enjoy these crispy wheat dosa for breakfast and serve it hot with some chutney. I served it with some coriander chutney and spicy dry chutney powder (idli milagai podi).
Click here for coriander chutney recipe
Click here for idli milagai podi recipe
Serves – 3
Ingredients:
Whole Wheat Flour – 2 cup
Rice flour – 1 cup (You can also use leftover Dosa batter)
Chopped Green chillies – 1 tbsp
Cumin seeds – 1/2 tsp
Asafetida – a generous pinch
Curry leaves – 1 sprig
Lemon juice – 2 tsp
Salt to taste
Sesame Oil for making dosa
Method:
1) Add 1 tsp in a small frying pan and when oil is warm add cumin seeds, green chillies and curry leaves and saute for a minute.
2) Add this mixture with wheat flour, rice flour, lemon juice salt and water  in a bowl and mix it well.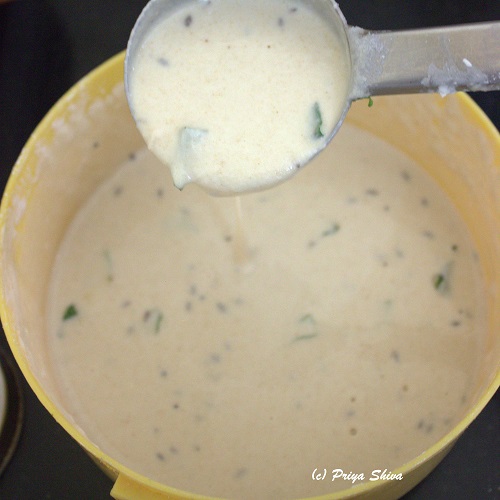 3) Bring the batter in a flowing consistency and set it aside for 15 minutes.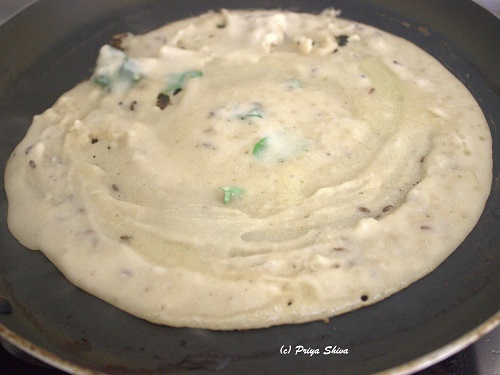 4) Heat a non-stick griddle/tawa and grease with oil for a minute. Scoop a ladle of the batter and spread to a circular shape.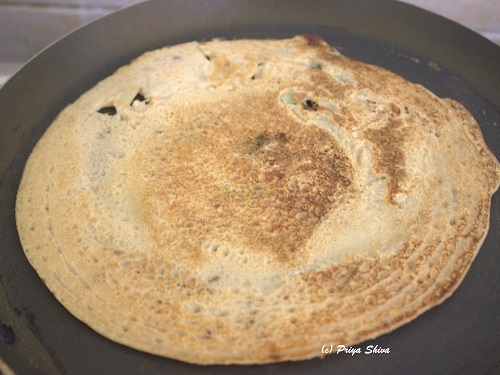 5) Pour few drops of oil along the sides of the dosa.
6) Turn over once it reaches light golden colour. Remove the dosa when it is light golden on both side. Serve it hot with some chutney.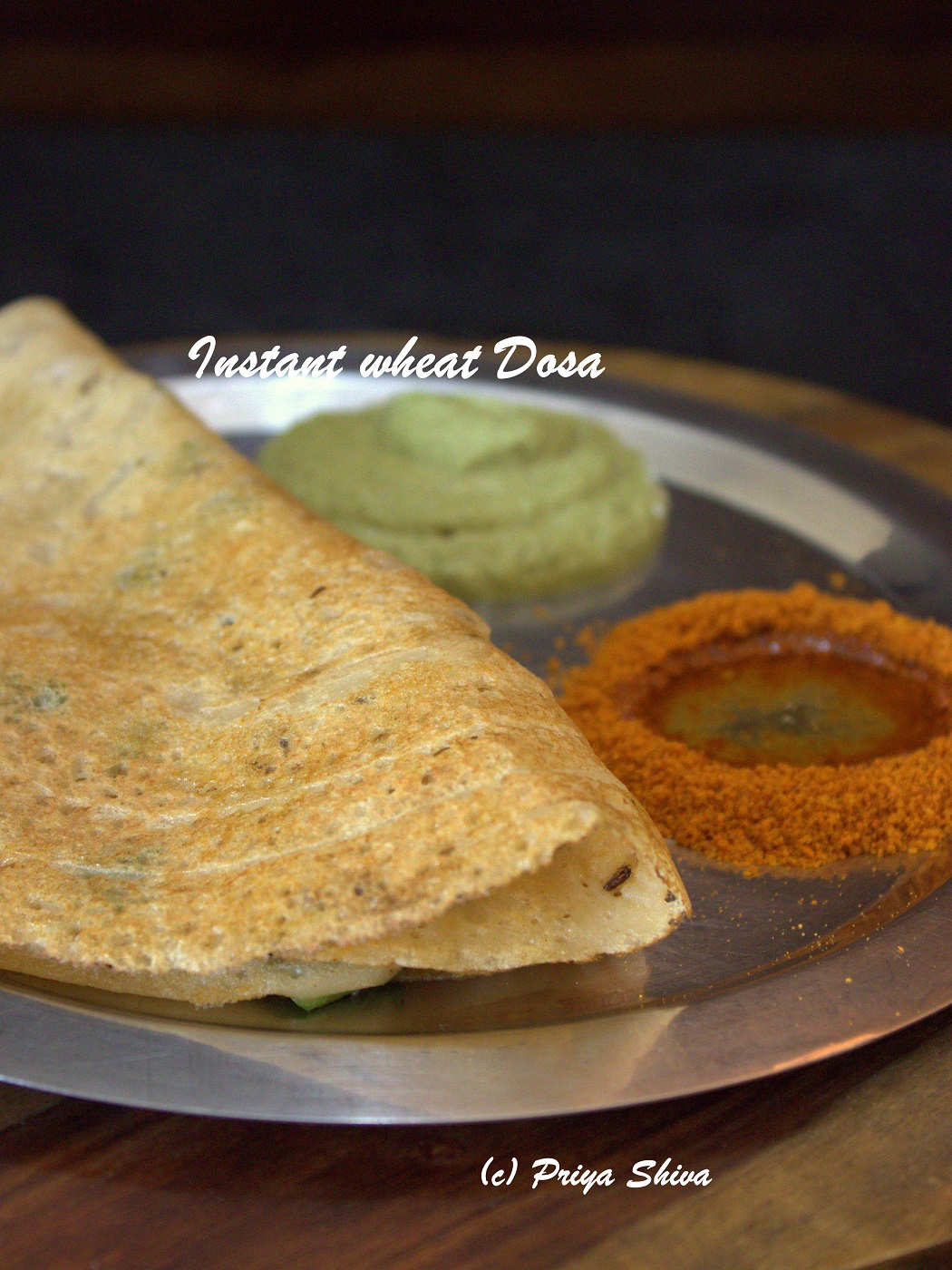 Yum