Can you imagine your life without water? We all know that water is quintessential for human life. Insufficient water in the body can lead to diseases and lack of energy. So, when everybody says water is life, it completely makes sense! It is summer time and water is going to be necessity of the hour. I'm going to enjoy Nannari lemonade in Nani Vienna Quartz Glasses and drinking water in Nani Crystal Bottles this summer.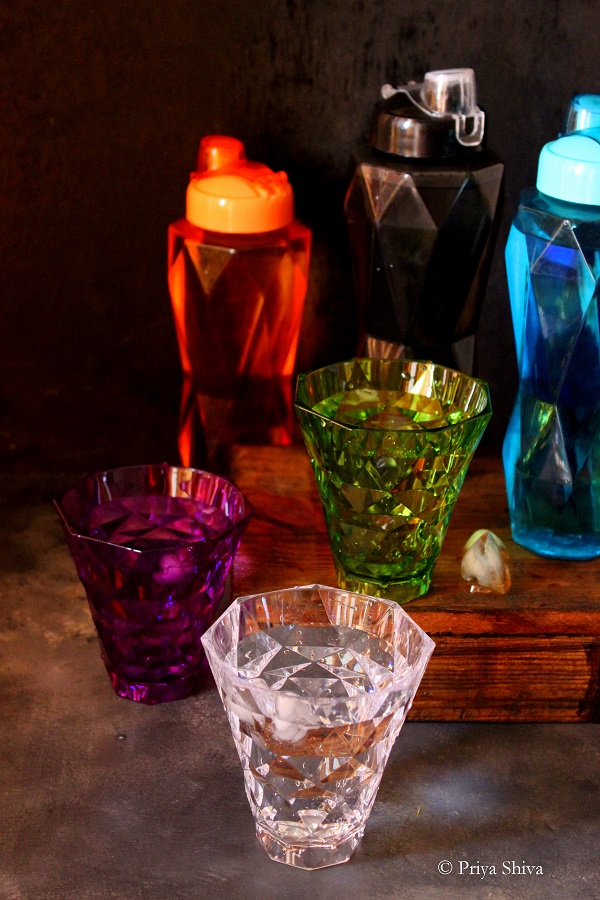 Summer is the time when we need water the most and it becomes our duty to use it wisely. You can easily help in conserving water with these steps at home:
Fix the leaking taps and pipes.
Close taps while washing your hands and teeth.
Cut your showers short.
Don't run your washing machines and dishwashers until its full.
A glass of water offered to your mailman, watchman or helpers is a small gesture that will go a long way in tiding over the scorching sun.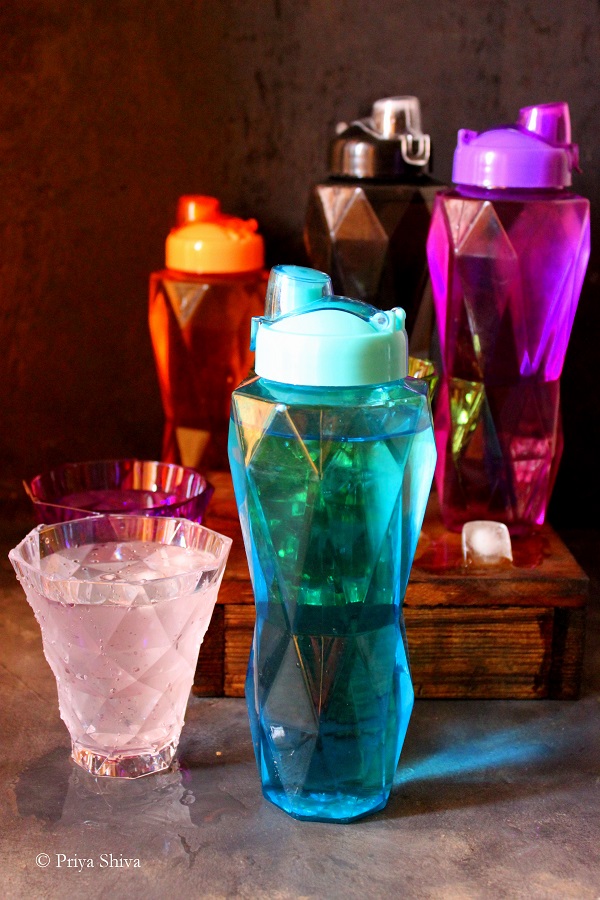 You can now carry Nani crystal bottles filled with water on the go. The shape and colors of the bottle is unique and the crystal textures makes it look so attractive. These plastic bottles are reusable, BPA free and can be used to carry water to school, offices or while traveling.
I'm equally in love with these Nani Vienna Quartz Glasses. The Crystalline texture makes it look so elegant and beautiful! These glasses are unbreakable, easy to clean and you will love serving mocktails and cocktails to your friends in them!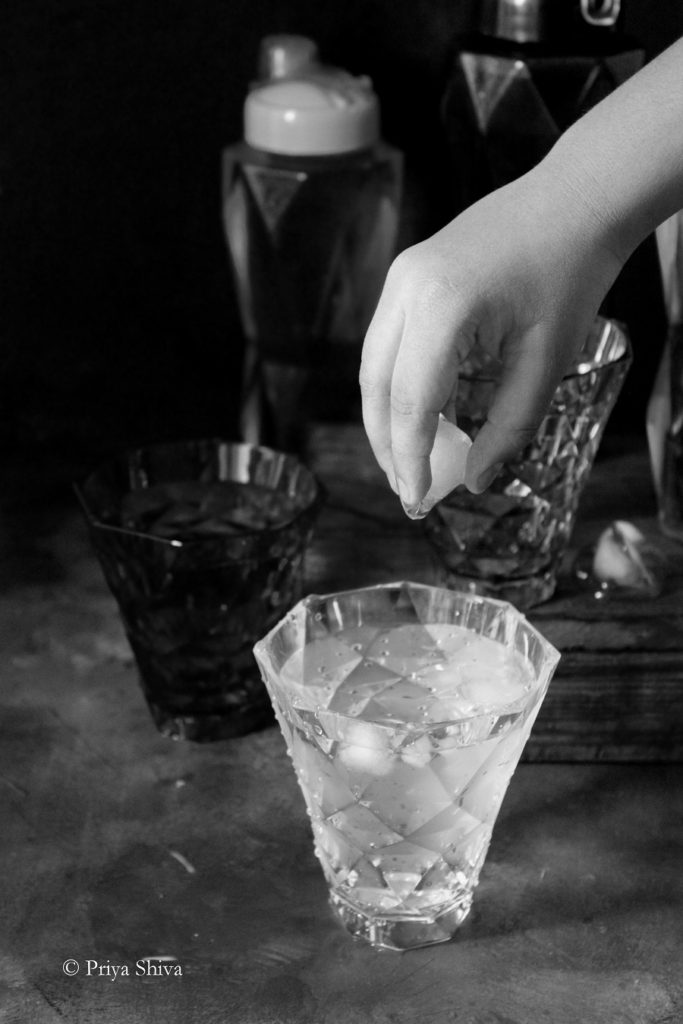 Did you know that a glass of water can stop your tears? You will often find people offering water to calm you down when you have an emotional break down. Maybe because the water is lost while crying and a glass of water helps to regain it. The body heat generated during crying is compensated by a glass of water and it may also help to quench the thirst. So, be wise in using water this summer!
I'm also sharing a quick recipe to make a refreshing lemonade with Nannari Syrup. Nannari roots help in keeping your body cool and even purify your blood. You can use store bought Nannari syrup or check recipe to make Nannari syrup on my blog.
I have served Nannari lemonade in Nani Vienna quartz glasses. Click here to check out more information about Nani products and place an order.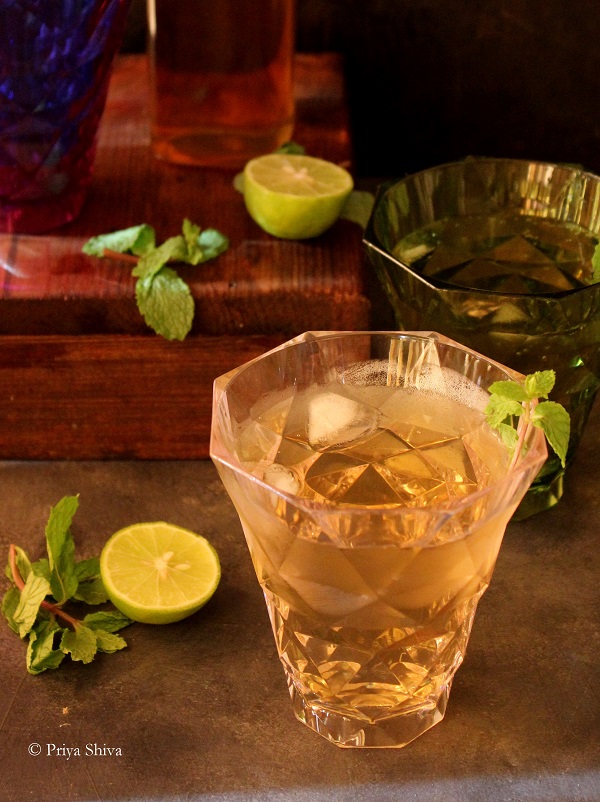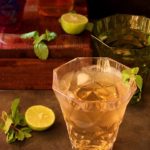 Nannari Lemonade
Ingredients
2

tbsp

Nannari Syrup

2

tbsp

Lemon juice

2

glasses

chilled water

6

ice cubes

8

mint leaves
Instructions
Combine nannari syrup, lemon juice, chilled water in a pitcher and mix well.

Pour in serving glasses and add ice cubes.

Garnish with mint leaves and lemon slices.
*** I received free products but the view points shared are completely mine ***
Yum