We usually end up throwing peels of vegetables and fruits but they are loaded with vitamins and minerals. I use these peels to make chutney or vegetable stock for soups. I decided to make bottle gourd kofta curry for lunch today and decided to use the peels for making chutney. I added a little coriander and coconut to make this Bottle Gourd Peel Chutney and no one in my family could find a change in taste too!
I served this Bottle Gourd Peel Chutney with Coconut Sevai for breakfast today. So, try out this healthy chutney recipe and enjoy a healthier breakfast.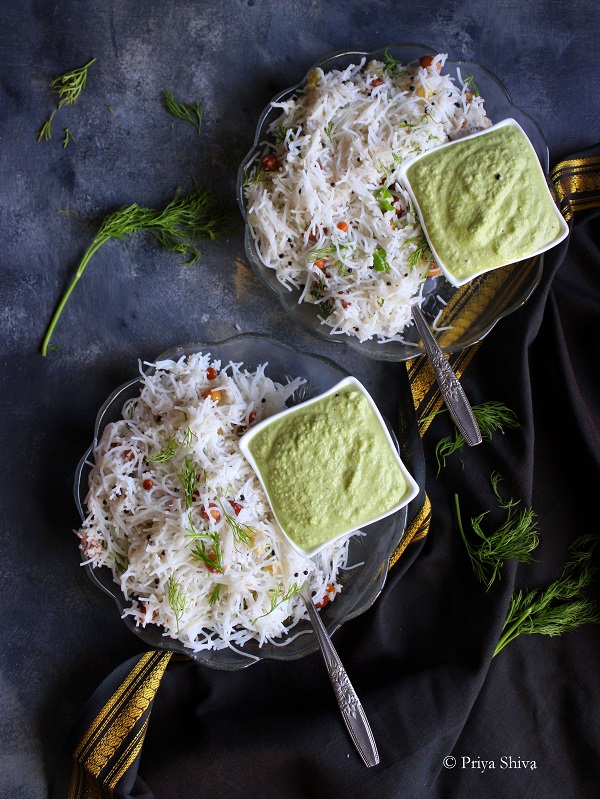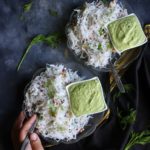 Bottle gourd chutney
Ingredients
Bootle gourd Peels - 1/2 cup

Freshly grated Coconut - ½ cup

Green Chillies - 2

chopped

Fresh coriander leaves - 1/4 cup

Pottukadalai/roasted gram - 2 tbsp

Salt to taste

Asafoetida - 1/8 tsp

Mustard seeds - 1 tsp

Sesame Oil - 2 tsp
Instructions
Clean the peels under water nicely. Add 1 tsp oil in a frying pan and stir-fry bottle gourd peels for 2 minutes. Let it cool down completely.

Add green chillies, bottle gourd peels, coconut, coriander leaves, roasted gram in your blender and blitz it to make a paste. Add little water if you feel the chutney is too thick.

Transfer it into a bowl and add salt to taste.

Add 1 tsp oil in a small frying pan and add mustard seeds and asafoetida. When mustard seeds crackle, add it into the chutney.

Serve it with dosa, idli, sevai etc.
Yum