Watermelon Mint Lassi is one of the best options to cool yourself on a sunny, hot afternoon. Lassi is just a yogurt based smoothie which you can enjoy in different flavours. It can be either sweet or salted and you can add any fruit or herb of your choice. Its one of the best drinks for summer to keep your body cool. You can check few other yogurt based drinks on my blog like 
Cucumber Lassi
,  
Masala Chaas
…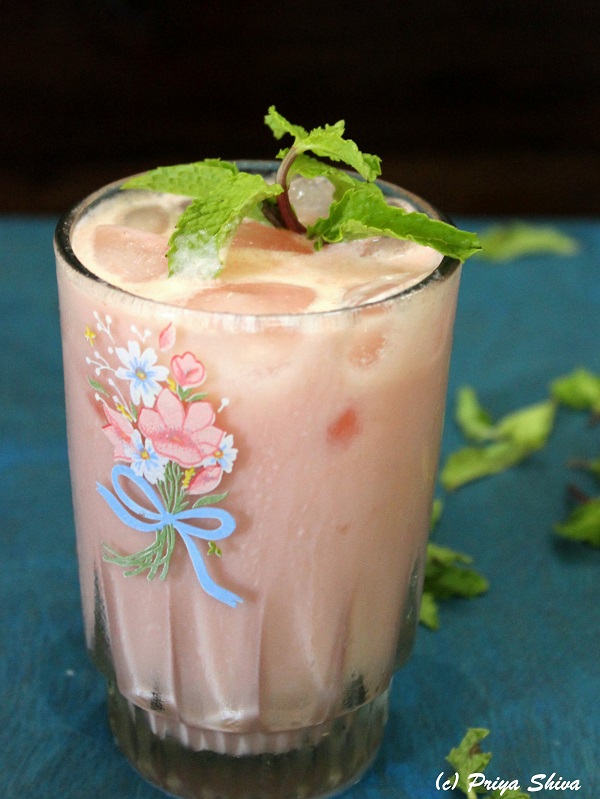 I decided to try some Minty watermelon sweet lassi today. Watermelon is only made up of water and sugar and best suited for summer. So, sharing the recipe hoping that you enjoy smoothie this summer and helps you stay cool 🙂 <3
Watermelon Mint Sweet Lassi
Enjoy a refreshing summer drink with watermelon and yogurt!
Ingredients
Watermelon Chunks - 2 cups (remove seeds)
5-6 Mint Leaves
2 cups yogurt
2 tbsp sugar (you can adjust sugar according to your taste)
Instructions
Blend all ingredients till smooth, pour in a serving glass with ice-cubes and enjoy!!
Yum