Bread jam cups!! Yes,  baked bread jam fruit cups filled with fresh fruits and drizzled with strawberry sauce. The recipe includes recipe for home-made jam and strawberry sauce!. This week has been really exciting as a blogger and at home front too. I never thought blogging can be so exciting too and for all this I have to thank God who showed me the way to share my love for food, my family for supporting me and bearing with the new experiments I do in the kitchen.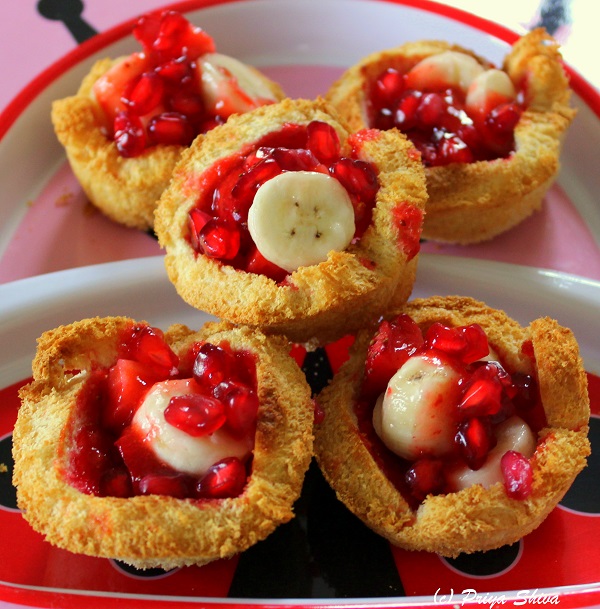 Now coming onto today's recipe..My boy is really fascinated with bread cups and loves to munch on them. So, today I decided to try another variation which will ensure that its filling and happily eating some fresh fruits. He loves bread and jam any day and I decided to try out a variation with it which will ensure he eats some fresh fruits too. So, sharing a quick snack for your kids and trust me they will love it 🙂
I have used some home-made strawberry orange jam:-
Click here for quick strawberry orange jam recipe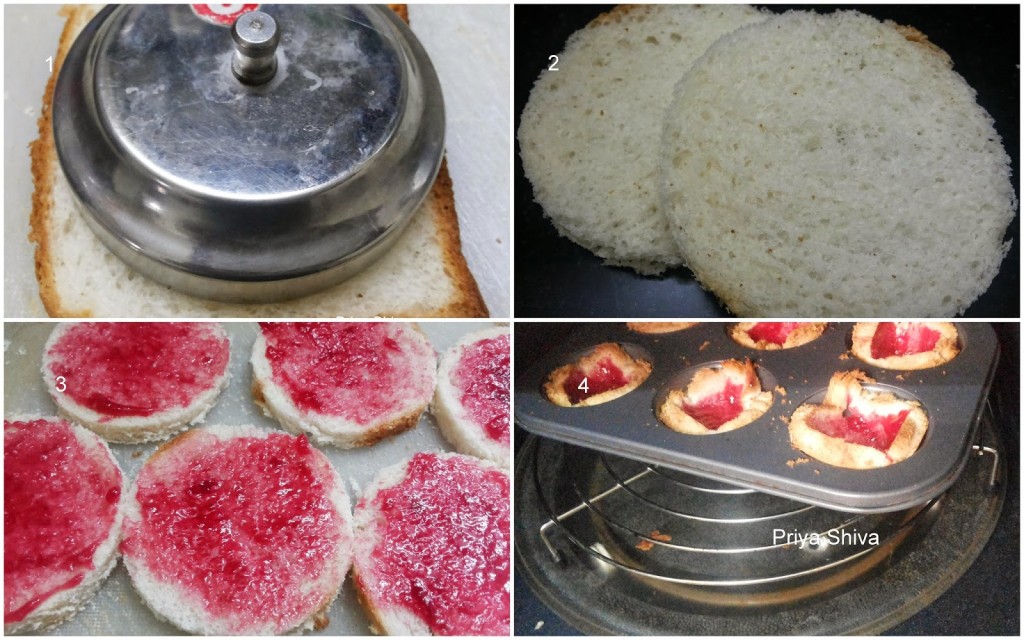 Ingredients to make strawberry sauce:
Strawberry – 1 cup
Sugar – 1/4 cup

Method:
Add both ingredients in your blender and blitz it until smooth. You can use this to top fruit salads, pudding etc.
Drizzle each cup with some strawberry sauce and serve these delicious Bread Jam Fruit Cups.
read complete recipe before trying it out!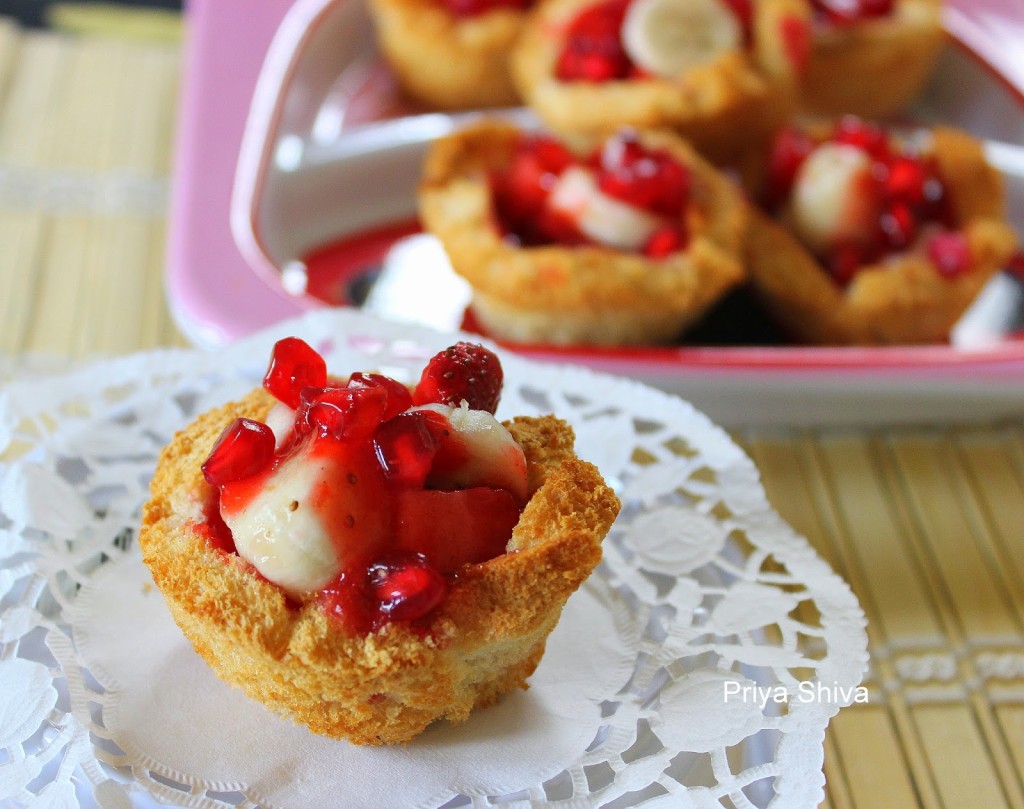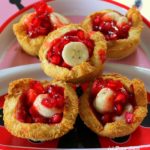 Bread Jam Fruit Cups
Ingredients
Bread slices - 6

Jam - 6 tsp

Vegetable oil - 2 tsp

1 banana (peeled and chopped

Strawberries - 6 (chopped)

Pomegranate seeds - 1/2 cup

Strawberry Sauce - 6 tsp
Instructions
Preheat oven at 200 degree Celsius.

Cut the bread slices in round shape with the help of a lid as shown in the picture.

Grease a muffin tray with oil evenly.

Spread jam on each slice.

Place the bread slices inside each cup and push it gently inside.

Bake at the same temperature for 8-10 minutes.

Remove the pan from the oven and add chopped fruits in each cup.

Drizzle with strawberry sauce in each cup and serve.
Recipe Notes
You can use any seasonal fruit.
You can use any type of bread - multi-grain, wheat bread, white bread.
Yum